Report: Public art, other amenities would attract more visitors to Ankeny
'One of the things this plan is going to help us accomplish is making Ankeny more of a destination or launching off point for the High Trestle Trail,' said a city official.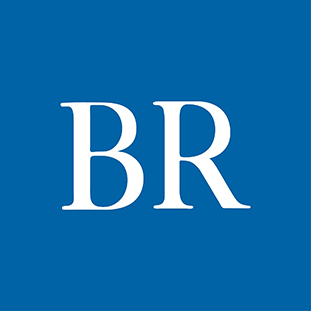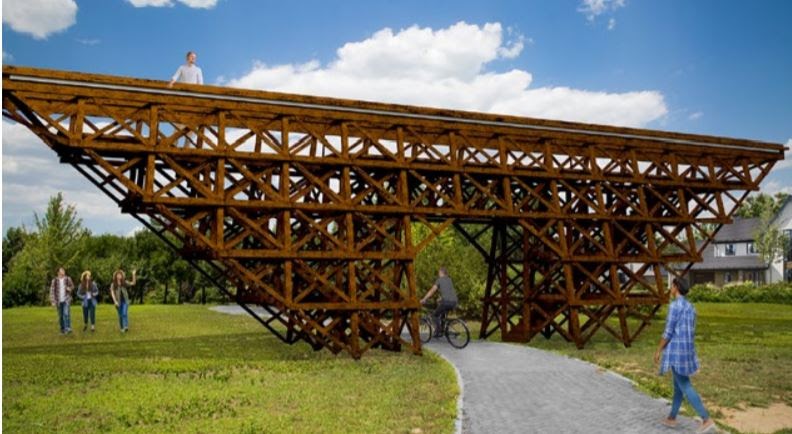 Among the public art features proposed for a portion of the High Trestle Trail that goes through Ankeny is a trestle-like structure by Adam Frelin. The structure would be about 15 feet tall and made of Cor-Ten steel, which is durable and low-maintenance, according to the Ankeny High Trestle Trail Public Art Master Plan. Frelin won the Bloomberg Public Art Challenge. Rendering special to the Business Record
A proposed plan to install artwork and other amenities along a 4.1-mile stretch of the High Trestle Trail that bisects Ankeny would attract more trail users to the city, providing a financial boost to restaurants, bars and other businesses located near the trail, according to a report provided to the City Council.

The proposed artwork, some of it interactive, could include a trestle-like sculpture over the trail that could be climbed on and biked or walked under; 6- to 8-foot-tall sculptures of prairie animals; and colorful meadows filled with plants and trees native to Iowa.

"Ankeny has not capitalized on a lot of the traffic that comes to the general area to visit the High Trestle bridge," said Derek Lord, the city's economic development director. "One of the things this plan is going to help us accomplish is making Ankeny more of a destination or launching off point for the High Trestle Trail."

The trail "draws a lot of people, but adding amenities and attractions in Ankeny can help drive more traffic to Ankeny as a starting point for the trail," he said.

The Ankeny City Council, which in August heard a presentation on the Ankeny High Trestle Trail Public Art Master Plan, is expected to receive and file the report at today's meeting.

The report includes proposed sculptures and other public art from artists across the country. The proposed artwork "authentically expresses Ankeny's most-loved characteristics," the report said.

"This plan is really unique," Teva Dawson of Group Creative Services told the Ankeny council in August. The consulting firm developed the master plan. "It is taking an approach to public art that says 'how can we … really activate our trail and create unique experiences … that drive economic activity as well as increase community attractiveness.'"

High Trestle Trail history
The 25-mile High Trestle Trail is bookended by Ankeny on the south and Woodward on the north. An iconic half-mile-long, 13-story-high bridge that crosses the Des Moines River valley attracts more than 250,000 visitors annually.

Interest in developing the High Trestle Trail began in 2003 when the Union Pacific Railroad proposed discontinuing a stretch of train line between Woodward and Ankeny, according to a history of the trail on the website of the Iowa Natural Heritage Foundation. The rail corridor was sold to the foundation, which worked with other groups to develop the trail. Much of the trail opened to the public in 2008.

Before the High Trestle Trail opened, Iowa's trail system had an economic impact of about $5.3 million, according to Ankeny's Bicycle Tourism Plan completed in 2018. After the trail was completed, that economic impact jumped to $22.1 million.

"Ankeny has yet to capitalize on its potential to capture trail tourists," according to the public art master plan.

The city developed the Ankeny Market and Pavilion, a trailhead located near its Uptown shopping and dining district, but more needs to be done to attract trail users to the area, the master plan said.

Overwhelming responses
Included in the city's Bicycle Tourism Plan was a recommendation to develop public art along the trail.

Earlier this year, the city of Ankeny hired Group Creative Services to help develop a master plan for new experiences along the portion of the High Trestle Trail that goes through Ankeny. The contract with the consulting company was $30,000, half of which was paid for by a grant the city received from Bravo Greater Des Moines, Lord said.

More than 1,000 stakeholders provided input into the plan without holding a public meeting, he said. In particular, more than 250 people participated in an open house that was held virtually for COVID-19-related reasons. Typically, in-person open houses on proposed projects attract 30 to 50 people, he said.

Respondents to surveys and at the open house said they wanted the trail to "feel natural," reflect the area's history; and include amenities such as play areas for children, restrooms, shade and seating, Dawson of told the council in August.

"We feel the trail has the ability to really be your major artery, your community place of connectedness," Dawson said. "It's your backbone."

Next steps
The public arts master plan includes numerous recommendations that will take time – and money – to implement, Lord said.

"I don't see this as a one-year or even a three-year plan," he said. "It's going to take several years because there are a lot of excellent projects that artists have submitted."

City officials will begin developing a timeline on when to begin raising money and installing the proposed projects, Lord said.

Work on the first project – which hasn't yet been determined – could begin in the spring. The city in June received a $50,000 Bravo public arts grant that will likely be put toward the first installation, Lord said.

Proposed public art projects range in cost from $1,500 to $475,000, according to the master plan.
"There's only so much we can do without the help of the private sector," Lord said. Public sector groups such as Prairie Meadows Racetrack and Casino, which annually has contributed money to cities for various projects, "have been financially impacted by the pandemic."

Ankeny is continuing to make trail improvements. An underpass that goes under Ankeny Boulevard is expected to be completed this fall, and next spring work will begin on an overpass over Oralabor Road. The overpass will connect the Gay Lea Wilson and High Trestle trails.

"We're very proud of the [master] plan," Lord said. "It'll be a resource that we can use well into the future for a lot of different arts and culture projects."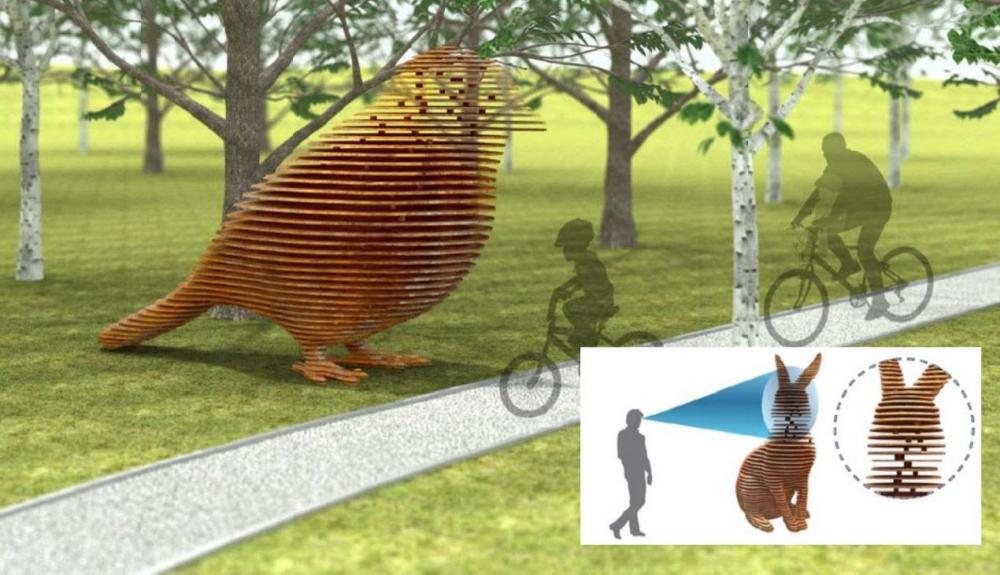 Sculptor Brandon Vickerd has proposed creating a series of 6- to 8-foot-tall animals, all native to Iowa, that would be made of stacked sheets of Cor-Ten steel. The spacing of the stacked layers would create "an optical illusion such that the friendly-looking animals shimmer and disappear as viewers approach or move away," according to the Ankeny High Trestle Trail Public Art Master Plan. Rendering special to the Business Record
Facebook Notice for EU! You need to login to view and post FB Comments!