Report: Share of Iowans employed by small businesses dips
Iowa has more small businesses, but fewer small-business employees than pre-pandemic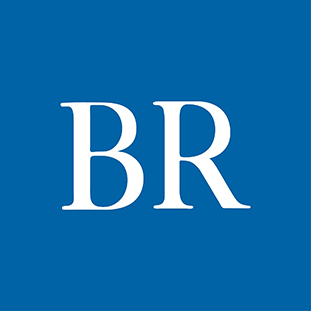 Iowa had a net increase in the total number of business openings in the initial year of the COVID-19 pandemic, but total jobs lost outpaced total jobs added during that same period, according to the newly released Iowa Small Business Profile compiled by the U.S. Small Business Administration.

However, a smaller proportion of Iowa's private sector workers — 46.6% — are now employed by small businesses, as compared with 48.1% of Iowa workers five years ago, according to a comparison with pre-pandemic figures from 2016.

Between March 2020 and March 2021, 7,965 Iowa establishments opened and 7,477 closed, for a net increase of 488. Employment expanded at 19,515 establishments and contracted at 24,910 establishments. Small businesses accounted for 7,336 (92.5%) of establishment openings and 6,744 (90%) of total closings in the state.

By comparison, nationally between March 2020 and March 2021, 1.1 million U.S. establishments opened and 965,995 closed, for a net increase of 180,528. Employment expanded at 1.8 million establishments and contracted at 2.3 million. Small businesses accounted for 1.0 million openings and 833,458 closings.

During that 12-month period, opening and expanding Iowa establishments added 104,018 jobs,
while closing and contracting establishments lost 143,696 jobs, for a net decrease of 39,678 jobs. Small businesses gained 72,392 jobs and lost 96,786, for a net decrease of 24,394 jobs.

The SBA defines small businesses as companies with fewer than 500 employees. The report summary contains a wealth of new data about small businesses in Iowa. Here are a few more takeaways:


Total number of small businesses in Iowa: 273,623.

Percentage of small businesses among all businesses in Iowa: 99.3.

Total Iowans employed by small businesses: 644,100.

Percentage of Iowans employed by small businesses: 46.6.

Number of women-owned businesses in Iowa: 94,259.

Minority-owned business in Iowa: 19,382.

For some perspective on the impact of the pandemic on small business numbers and employment in Iowa, we looked back at the SBA's 2019 Small Business Profile, which counted 270,484 small businesses, or about 3,100 fewer small businesses than reflected on the latest 2022 profile. Those figures actually reflected 2016 data, according to the profile. Small business employees in the 2019 profile totaled 651,635 — or about 7,500 more employees than the latest count.

By industry, the top five industries for small business in Iowa by employment, according to the 2022 profile are:


Construction – 35,223 employees.

Other services (except public administration) – 31,266.

Retail trade – 29,226.

Real estate and rental and leasing – 28,383.

Professional, scientific and technical services – 27,645.

Health care and social assistance – 23,371.
Facebook Notice for EU! You need to login to view and post FB Comments!