Report: Women leave boards at higher rate than men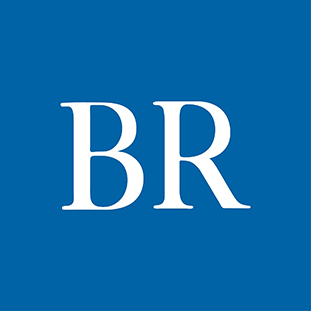 Women leave boards of directors at a rate three times higher than men, according to the EPIC Corporate Challenge 2017 survey released last Friday.

Fourteen companies provided information on the topic. They reported that 19.1 percent of women left their boards of directors in 2017; the figure was 17.1 percent in 2016 with 14 companies reporting. Twelve companies reported on male membership on boards in 2017. They reported a turnover rate of 6.8 percent in 2017; the figure was 3.8 percent for 11 companies providing data in 2016.

"Iowa Women Lead Change has long believed workplace structure can be a barrier to the growth and sustainability of women in leadership. The high turnover we see in the EPIC survey as it relates to women on boards of directors potentially indicates the trend continues," said IWLC Executive Director Tiffany O'Donnell. IWLC is a statewide organization focusing on women in leadership.

In all, 51 companies participated in the 2017 EPIC Corporate Challenge survey, the second of its kind.

The EPIC Corporate Challengeis a public-private partnership intended to increase the number of Iowa women in leadership positions. It encourages Iowa businesses and organizations to formally pledge to recruit and retain women at all levels of company leadership, as well as track and report progress made. The study results were announced last Friday at the EPIC Annual Meeting and Awards event at the Ron Pearson Center in West Des Moines.

The top two industries represented among survey participants were educational services and finance and insurance. The participants do not reflect the state's top industries, and the survey was not conducted statewide.

Other findings from the report:


The percentages of women on boards of directors (30.6 percent) and in executive management roles (33.3 percent) are higher than the percentages reported in the first study (16 percent for public company boards and 22 percent for public company executives). "This suggests two possibilities — progress has been made over time or EPIC companies are better than the general population on this metric," the report said.

"The percentage of new hires that are women at the board and executive levels is striking — 50 percent or greater for both years. It is interesting given that the percentage of applicants that are women for executive roles has hovered around 30 percent in both surveys. Are companies being intentional about increasing the number of senior level women?" the report asks.


EPIC's report also detailed its goals to be met by 2025: increase the number of members
to 500; increase the number of female entry-level managers to 45 percent; and increase the number of executive-level women to 35 percent.

In 2017, the effort grew from 41 to 68 participants, helds its first annual EPIC Awards and offered training opportunities around the state.

The first EPIC Awards were presented at the event Friday. Awards and recipients include: Pinnacle: Rockwell Collins; Champion of Change: Mark Polking, Transamerica; Most Innovative: Pella Women's Connections Moxie Program; EPIC Engagement Public Sector: Iowa National Guard; EPIC Engagement (under 500 employees): Delta Dental of Iowa; and EPIC Engagement (more than 500 employees): UFG.

The EPIC Challenge was created through a partnership with IWLC, Iowa Workforce Development and the Iowa Economic Development Authority, as well as co-sponsors Delta Dental and Hy-Vee and the Nexus Executive Women's Alliance. Iowa is the third state to launch such an initiative, but is the only state requiring member companies to track and report progress.
Facebook Notice for EU! You need to login to view and post FB Comments!