Restaurant revenue is returning – but workers remain scarce
The worker shortage is causing restaurants to be open fewer hours, Iowa survey shows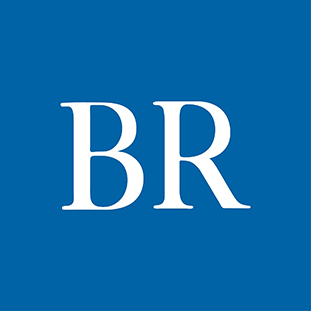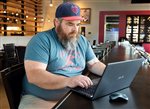 Chris Diebel was at Bubba – Southern Comforts restaurant helping seat guests when a person approached him about applying for a job.
It was 5:45 p.m. on a Friday and the downtown restaurant was busy. Diebel, though, stopped what he was doing, gave the man a job application and showed him to a place at which to fill it out.
"Normally, we would have said, 'We cannot sit down with you on a Friday night to do an interview,'" said Diebel, founding partner of Bubba, which is at 200 10th St. in downtown Des Moines. "That Friday, we were more than happy to sit down with the gentleman and talk to him about his potential employment."
While customers are returning to their pre-COVID dining out routines, restaurant workers who lost jobs during the pandemic have not returned.
According to the U.S. Bureau of Labor Statistics, more than 2.4 million restaurant and food service industry jobs were lost in 2020 due to the pandemic. Now, restaurant and bar owners are struggling to attract workers back as hostesses, servers, cooks, dishwashers and bussers. In March, 993,000 accommodation and food services jobs were available to be filled, the federal agency reported.
Des Moines-area restaurant owners and industry leaders say the shortage of workers is slowing the sector's recovery from the pandemic, which caused the temporary closure of establishments and adherence to capacity restrictions once reopening was allowed. Now that restrictions have been fully lifted, some restaurant owners are eliminating some menu items, continuing to limit seating and not opening during the week for some lunches and dinners because they don't have enough staff.
"The irony is that we've limped along on trickling revenue for the past year, and now that the revenue is back, we don't have people to work," said Diebel, who has closed Bubba all day on Mondays and for lunch on Tuesdays because of the worker shortage.
"For the past year, the world has told this industry that they're not essential, right? A lot of our workers went and found other work – in essential industries. They're slow to return, or they won't be returning at all."
Restaurants operating with fewer workers
A recent Iowa Restaurant Association survey showed that more than half of the state's eating establishments are operating at 20% or more below needed staffing levels and more than one-third of restaurants are closed one or more days a week because of lack of staff.
In addition, 52% of restaurants are making fewer tables and seats available to guests because of a shortage of workers and 20% have dropped breakfast or lunch service, according to the survey, which was conducted in early May.
In January 2020, two months before the pandemic forced the temporary closure of Iowa's restaurants and bars, 123,000 people worked in the state's accommodations and food services industries, according to Iowa Workforce Development data. In April 2021, as a sense of normalcy began to return, 105,500 people worked in the accommodation and food services industries, which include restaurants and bars.
Several reasons exist as to why eating and dining establishments are having difficulty attracting workers, Iowa State University economist Dave Swenson said. Many food service employees worked part time and when restaurants and bars were temporarily closed in March 2020, the workers either didn't qualify for unemployment or their benefits were low, forcing them to find other employment, he said.
Some workers may continue to be concerned about exposure to COVID and have decided not to return to restaurant work, Swenson said. Others have found higher-paying jobs and are staying in them, he said.
"Places like Amazon are grabbing the good workers from the Targets and other places, and people who may have had a part-time job at a restaurant now can have a full-time job at a Target," Swenson said. "Those workers now are getting better pay and better benefits."
Restaurant's opening delayed by lack of workers
Joe McConville has opened numerous restaurants during the past 20 years, including Gusto Pizza. Rarely has he had problems finding people to work at the establishments, he said.
In February, McConville and his partners opened the Breakfast Club at 212 E. Third St. in Des Moines. "Normally when you open a restaurant, people hear about it and you have more than twice the number of applications that you need. This is the first time I've ever had to really be scraping to get a crew together. But we managed."
The Breakfast Club's operators were able to hire some new workers and move employees from their other establishments to put together work crews at the new restaurant.
Hiring for Anna Dolce Ristorante, located at 5585 Mills Civic Parkway in West Des Moines, was more challenging.
The new Italian cuisine restaurant was originally slated to open last fall. However, because of COVID-related reasons, McConville said he and the other owners decided to delay the opening until April. "Then we had to delay the opening three more times because we didn't have enough staff," he said.
One position – kitchen manager – was especially difficult to fill, McConville said. The job paid between $55,000 and $60,000 annually with benefits that included two weeks of paid time off. Twelve people applied for the position and McConville interviewed nine on the telephone and invited all nine in for face-to-face interviews.
"Not one of them showed up," he said. "Not one person for a $60,000-a-year-job in a restaurant."
Eventually McConville was able to hire the 35 to 40 people needed to open Anna Dolce. A manager was moved from another restaurant and McConville is currently Anna Dolce's chef.
Some of Anna Dolce's staff has already left for other jobs, causing McConville and his partners to fill in even more including waiting and bussing tables and preparing foods for meals. They also are working longer hours each day and not taking any time off, he said.
"Unfortunately, that's where we're at today," McConville said.
Competition sparks pay hikes for restaurant workers
Shortly after the pandemic began, the federal government began offering supplemental unemployment benefits to workers who suddenly found themselves out of work. Those benefits were extended until September 2021.
McConville and others say the $300-a-week federal supplement to unemployment benefits has kept some people from taking jobs that paid wages similar to or slightly higher than unemployment. (Beginning June 13, Iowa will no longer participate in the federal pandemic-related assistance programs that included the supplemental benefits.)
Ending participation in the federal program will help attract a deeper pool of applicants, restaurant owners and others said.
However, it will continue to be difficult to compete with jobs that have higher starting salaries or are pandemic-proof, they said.
Restaurant workers have skills that can be used in other industries, said Jessica Dunker, president and CEO of the Iowa Restaurant Association. "We have a lot of [restaurant] operators tell us that they lost a manager to a customer service job and those people are not coming back. Not only are they not coming back to that restaurant, they aren't coming back to the industry.
"They want jobs that are more pandemic-proof."
One way restaurant operators are attracting workers is by raising pay in an effort to compete with other industries.
Amazon, which operates a fulfillment center in Bondurant and a delivery station in Grimes, announced in April that it is raising the hourly wages of more than 500,000 of its U.S. workers by between 50 cents and $3 an hour. The higher wages were expected to be in place by mid-June, the company said in its announcement. In 2018, Amazon hiked its minimum wage to $15 an hour for all of its U.S. employees.
In May, in an effort to hire new workers, fast-food giant McDonald's said it would raise pay for workers at its 650 company-owned U.S. stores. Hourly wages will increase an average of 10% in the coming months to an average of $13 an hour. By 2024, average wages are expected to rise to $15 an hour, the company said.
Other national chains are raising pay as well. Chipotle is raising workers' pay to an average of $15 an hour and Darden Restaurants, which owns Olive Garden, has said it will guarantee workers $12 an hour, including tips, by January 2023.
McConville said he's paying hourly rates that are 50% to 75% higher than a year ago, in part because other sectors are paying $15 an hour or higher for starting wages.
At Bubba – Southern Comforts, kitchen workers are now being paid $15 to $17 an hour, depending on the job and the experience level, Diebel said. Before the pandemic, the jobs paid $13 to $15 an hour.
Even with the higher pay, it's still hard to attract workers, he said.
The result will be larger sections for servers to tend to and continued paring of items from menus, Diebel said.
"An entire industry was all but turned off," he said. "Turning it back on is going to take some time. … We're asking anybody who will listen to show us a little grace and patience."
'Thinking outside the box' on ways to attract workers
Dunker, of the restaurant association, and others said restaurant operators need to begin looking at new ways to attract and keep workers.
Teenagers are an important worker demographic for restaurants, Dunker said. "Restaurants are getting creative – they are offering free food instead of discounted food. They are offering maximum flexibility and higher pay."
Attracting workers who are 18 and older requires more creativity, she said. "We're competing with construction jobs and jobs that don't require night or weekend shifts."
Before the pandemic, the association was helping hold training sessions for people who were reentering the workforce after being incarcerated, Dunker said. "We need to continue to look at the reentry population and see what we can do to help them get jobs."
In the recent association survey, members were asked whether they took advantage of the Work Opportunity Tax Credit, available to employers who hire ex-felons, veterans, older adults and others in specific target groups.
Few had, Dunker said. "I was shocked. A few were hiring from the reentry community but nobody was using the tax credit."
Restaurant owners also need to find new ways of enticing older adults to the industry, she said. "If you are able to show them how much extra money they could make that would pay for a trip, they might be willing to come work for you."
Jeff Bruning, president of Full Court Press, said restaurant and bar operators need to "think outside the box" when it comes to attracting workers.
Bruning said he plans to begin working with a job placement group that helps people not born in the U.S. find jobs. In addition, he said, his company, which operates more than a dozen Des Moines-area restaurants and bars, is ensuring permanent workers are working the number of hours they want each week even if it means reducing the hours of college or high school students who will return to classes in the fall.
"If we have a good applicant walk through the door, we want to do what we can to keep them," he said. "Everyone – not just restaurants – are searching for good workers. The demand is everywhere."
Diebel, the founding partner of Bubba, said the person who came into the restaurant on a Friday night to fill out the job application was offered a job.
"He didn't want to work weekends, which is where we have our biggest staffing challenges," Diebel said. The applicant said he'd consider working every other weekend.
"We have an offer extended but he has not started work yet."
Facebook Notice for EU! You need to login to view and post FB Comments!