Retail Roundtable Q&A – 2020 Annual Real Estate Magazine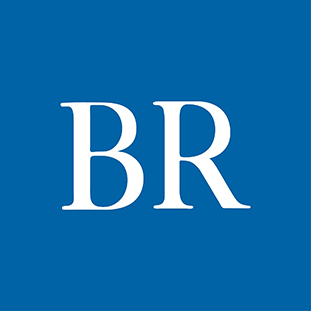 More than 9,200 retail stores closed in 2019 in the United States, a record high, according to Coresight Research, a global marketing research firm.
Among them were Forever 21, Bed Bath & Beyond, Payless ShoeSource, Gymboree and Dressbarn.
The pace of closings hasn't slowed down in 2020. Macy's, J.C. Penney, Express and Pier 1 Imports and others have announced the closure of more than 1,200 stores, according to Coresight.
The result is a glut of empty storefronts nationally and in Central Iowa.
The Greater Des Moines area had nearly 852,000 square feet of vacant retail space at the end of the 2019 fourth quarter, according to CBRE|Hubbell Commerical's retail report. The 6% vacancy rate is up 1.6 percentage points from 2019's first quarter. By comparison, the vacancy rate in the first quarter of 2015 was 10.7%, Hubbell's survey showed.
Over time, the empty retail spaces will be occupied by other users, some of whom will pay lower lease rates than a previous occupant, said a retail sector panel.
"There's simply going to be fewer store openings because there's simply too much space," said Elizabeth Holland, CEO and general counsel of Chicago-based Abbell Associates. "You're going to see a reabsorption of that space into other uses."
Millennials in 2019 were expected to surpass baby boomers as the nation's largest living adult generation, according to U.S. Census Bureau population projections. And millennials, those between ages 24 and 39, want to have experiences rather than just buy things, said Siobhan Harman, real estate development manager at Kum & Go.
"I think we're going to see the experiential retail trend continue," she said.
Holland, who owns Merle Hay Mall, agrees. A 2017 survey by a mall property owner found the top things desired by shoppers were grocery stores, day spas, bowling alleys and breweries.
If mall owners don't change what they offer to millennials and others, malls will become obsolete, Holland said during a keynote speech at last year's Iowa Commercial Real Estate Association's annual conference.
"What do we do with that retail square footage so we don't become obsolete?" she asked. At Merle Hay, it has meant opening Flix Brewhouse about five years ago and leasing space to Game Day.
"Central Iowa is not immune from what's going on in the rest of the country," Holland said during the panel discussion.
Read the discussion:
Q. Where do you see retail heading in 2020 in Central Iowa?
Siobhan Harman: Seventy-two percent of millennials [in a survey] said that they would rather have an experience than buy stuff. I think we're going to see the experiential retail trend continue. Retailers have been using loyalty data for a number of years now. That trend will continue and will help [retailers] to really understand who their customer is and what their shopping habits are. I think we're going to continue to see the successful retailers embrace technology. We're starting to see a lot more use of things like virtual reality to buy eyewear, for example, or to buy artwork. I think [regarding] the big box retail, we're starting to see storefronts within those retailers – like Von Maur, for instance, opened Tory Burch, and I think we'll start to see more of those.
Steve Scott: I read the other day that there is currently about 22.5 square feet of retail space for every man, woman and child in the United States. You think about that, that's a lot of retail space. It's one of the reasons that I think you see a lot of big box stores that are vacant today. There's just too much retail space. And I think 2020 is going to be a year again of absorption. I don't think we'll see a lot of new development of [big box stores or retail strips]. That type of construction really hasn't taken place for a number of years for those same reasons. A lot of reuse of those spaces that are [occurring]. If you own big box retail space, for example, you can expect that it's vacant. You can expect that the second-generation or third-generation user that is going to come in and backfill that is going to pay substantial lower rent. They know that they can get lower rents, and that's how their business models are basically set up right now. I think that's going to be a major theme in 2020.
Elizabeth Holland: I think that's absolutely true. I think the retailers who really understand how the customer is interested in interacting with them have really come up with successful strategies, which includes meeting your customer where they want to be met, when they want to be met. That means at midnight in their bunny slippers or shopping online and picking it up in the store on your way home. Or simply coming into the store and finding what you need. You look at Target that's made huge investments in their physical brick-and-mortar stores because they see them more and more as distribution centers.
Q. Liz, could you talk about what you see going on in the rest of the country and what trends could be coming to Central Iowa?
Holland: In 2000, which was probably the peak of the super-regional mall, of which Merle Hay is one, at best you were a monthly needs destination for the people in your trade area. That was the best scenario. Now you really need to be a weekly needs destination, and if you can be a daily needs destination, that's even better. Where do [people] hope to go every day? To the gym. Where do [people] hope to go every week? To Target or a grocery store. Food and beverage have really come into a lot of these places in a huge way. And you've certainly seen that in Central Iowa.
Q. Siobhan, you talked a little bit about experiential shopping and dining. Can you delve deeper into that and what you see coming? What do we have here that we'll see more of in the future, and what isn't here that could be coming?
Harman: We've all heard the rumors that a Topgolf-type of facility is interested in the market. We've also heard that Dave and Buster's has been shopping the market. I think we'll start to see more of those popping up. But customers really want an experience shopping as well. And some of the things that we're seeing in other markets are, like the NFL shop opening in Times Square. [The shop] is going to make you feel like you're on the field. I think that we'll start to see, maybe not NFL shop, but more of those retailers that are giving you an experience. Apple's an example of someone that we've had in the market that has given us an experience. They have very knowledgeable staff. You're able to go in and pick up the product, use the product. And I think that's what customers are looking for.
Scott: I think a lot of retailers are struggling with the application of virtual reality. You think of that more in terms of a purely retail user, you see it more applied perhaps in fashion. I think the retailers that have tried that have had a difficult time achieving return on investment. It's very, very expensive to do virtual reality. It's very cool, but I think the foot traffic that's required for that is probably something we don't see in retail stores and retail outlets in Central Iowa. I think you see that more in the first-tier cities around the country – Las Vegas, New York City, Los Angeles. The first-tier markets are where that maybe is paying off, but even at that, I think a lot of retailers are struggling to see is there an actual return on investment, a positive return on investment.
Holland: I think we opened Game Day right before the holidays. But it's two gentlemen from Central Iowa who really saw the Dave and Buster's model — which is a sports bar and a family entertainment center — [and] decided that with the addition of party rooms, they could really generate a lot of customer appeal, customer engagement and they can generate repeat customers. We're looking forward to them having successful business at the mall. You saw that with Flix. I mean nobody had eaten at your seat in a movie theater and ordered a custom brewed beer, and they've seen tremendous success in Des Moines and we were their second location in the country. We were very proud to have brought them to Central Iowa.
Q. We're seeing a lot of growth in convenient stores like Kum & Go. Where do we see that going in 2020? And will we see any change in how the stores look?
Harman: Gas and convenience is an industry that is continually disrupted. When I was a kid, [gas stations] always had the two-bay repair [area] and then they would sell gas, smokes and Cokes. Now all of a sudden, we're seeing that it's a food destination. Convenience stores are really specializing. They sell chips and beef jerky and drinks out of the cooler, which customers can get anywhere. Now they're really starting to differentiate with the fresh food program, which is about 25% of sales, so it's significant. When it comes to gas and what's happening with gas, vehicles are getting more fuel-efficient. The Ford F-150 alone has got 30% more efficient over the past 10 years, so we're not really seeing growth in gas. There are about 250 million light vehicles on the road, which are what we drive for cars and commute in. Those cars will slowly move out and be replaced by electric, but there's only about 15 million new car sales a year, and only 1% of those are electric vehicles. … We've seen great change, but I think the biggest change really is on the fresh food and more healthier options.
Q. Kum & Go recently announced that it was going to open a stand-alone store downtown. Why that location? Will Kum & Go open additional stand-alone or walk-up convenience stores?
Harman: We're really excited about the walk-up store. It'll be at the corner of Seventh and Locust streets in downtown. We believe that we've got about 10,000 customers to serve in that area. The store will be a little smaller than our traditional format — about 3,000 square feet. And there'll be a lot of healthy food options there and to-go options. We've taken out things like the roller grill that you find in traditional stores. That's the reason for it. We do expect it to take off, and then we will be looking to do additional stores.
Q. What's the demand for convenience stores and gas stations?
Scott: I think it's definitely a growing industry. My experience is more probably on the transactional side. What I would say is I think, probably led by Kum & Go and perhaps by Hy-Vee, convenience store chains are paying more for sites than they have ever been paid before. And that has now rolled over into Casey's. It used to be that Casey's would never pay more than about $5 or $6 per square foot for land. They are now paying $20 plus. They may not like me publicizing that, but it's a fact; we all can see it. And it's a function of demand for good sites and it's a function of just the appetite that these chains have for growth.
Q. We talked a little bit about downtown retail. We've got the Kum & Go convenience store. We have a dollar store coming in. What else is going to be needed downtown to support the 10,000 or more people living down here?
Scott: I'm not an expert, but probably my answer to that would be just more conventional small-shop services. There aren't going to be a lot of opportunities for stores that need to occupy 15,000 to 30,000 square feet. It's just hard to find. The supply is just not there unless you're going to go in and take an existing first floor of perhaps an office building and open it up. But that gets to be very expensive.
Holland: It's going to be the goods and services that are going to provide the people who are moving downtown, what they're looking for. And you look at what's transformed the East Village. It's a lot of very unique restaurants, it's a lot of very unique stores, very unique coffee shops. And the people frequenting those shops are not just the business community that works downtown every day, but the people who are now moving into what we would consider more traditional downtown. I agree with Steve: You're going to see more hair salons and more nail salons and more day spas and more food and beverage, and more convenience shopping. Kum & Go is at the forefront of that downtown. I think you're just going to see that trend will continue.
Q. We talked a little bit about the last mile or the direct-to-consumer trend. What impact will that have on the brick-and-mortar stores? And where is that trend going in the future?
Holland: I think where it's going is that stores are now realizing it's not an either-or proposition. You can't just be online or just be brick-and-mortar; you have to be both. I think what we found on the internet is that it's an incredible incubator of brands, and it shows that a Warby Parker [an online glasses retailer] can be a profitable brand. … You look at all of these amazing companies that have been incubated online and then have gone into brick-and-mortar stores. That's really the trend. What they're finding is that there's a halo effect. If you don't have a brick-and-mortar location, you tend to be capped on what online sales you can do in a market. The same is true if you have a brick-and-mortar location, but you don't have an internet presence. There's a hard ceiling beyond which you can't go.
Scott: I just have seen recently with regard to Kohl's is that it has now started accepting returns for Amazon in a lot of their stores. That's just an expansion of what they can use their square footage for, in a profitable way, and bring more traffic into their store. It differentiates them from some of their competitors.
Harman: Online sales account for about 15% of total sales in the U.S. I think it shows that brick-and-mortar is here to stay. I think it's going to continue to evolve over time.
Q. Regarding grocery stores, you can go pick things up that you've ordered online, but they could also deliver it to you. Does that mean a smaller footprint for grocery stores in the future?
Scott: I think it probably could. In the case of Hy-Vee, you haven't seen them build very many new 90,000-square-foot stores in the past few years. They're very big into their Fast and Fresh concept, which is more the convenience store model. Those stores are like a typical Kum & Go, I would say.
Harman: Just to build on what Steve was saying, I think we are going to continue to see those smaller footprints in neighborhoods. Trader Joe's is doing it and some of the larger retailers in larger cities. But, as Steve said, I think we'll continue to see the big box grocers when you have high-density areas like Waukee.
Q. Let's move on to a little bit about restaurants. About 63% of consumers get their food from restaurants either by ordering it online and going to pick it up or the food is delivered to them. What does that mean for the restaurant business, and does that mean we're going to see more or fewer restaurants opening here?
Holland: We've seen restaurants shift because delivery has become such a huge part of their business. A delivery kitchen functions very differently than a restaurant kitchen in a physical restaurant. You're bringing food out to people in an organized way over a three-course meal. With deliveries, everything has to be ready at the same time. [In Chicago], we've actually found ourselves in the building of prep kitchens and delivery kitchens just because restaurants find that their delivery business can be 30 to 40% of their overall gross for a location, but they can't do it in the physical restaurant that they have.
Q. Are you seeing restaurants expand and just having a delivery kitchen or a pickup?
Holland: That's precisely what we've seen. In 801 Grand, for example, the square footage that's used for your kitchen could be much more productive if you can put tables and booths there. Maybe you have a prep kitchen off-site where everything is prepared during the day and then brought into the restaurant in the late afternoon to be cooked and served.
Q. Steve, are you seeing any demand among anybody that you're working with for those types of properties?
Scott: No, I have not. If it's in Chicago now, it'll be here soon.
Q. How do developers prepare for that type of trend that might be coming here?
Scott: We just have to watch the market and be prepared for it.
Q. What is the future of regional malls? Have we seen the last regional mall built in Iowa with Jordan Creek Town Center?
Holland: I believe so. Especially in its iteration as an enclosed place; there are open-air centers that are being built around the country. Iowa doesn't really lend itself climate-wise to open air because it's cold in the winter and it's hot in the summer. We see that [Jordan Creek] will probably be the last of its kind in this area.
Q. What happens to the regional malls we already have?
Holland: They're being redeveloped for different uses. They're being redeveloped to more dense uses. We've added much more food and beverage, much more entertainment. We've always had a bowling alley, so in that respect, everything old is new again, right? …You're fighting obsolescence; you fight it in every industry. The question is, are you on your game to prevent yourself from becoming obsolete?
Q. What do we do with the spaces the big box stores like Bed Bath & Beyond and Toys R Us close? What do we do with those spaces?
Scott: Valley West Mall's owners have put out [information] about some alternative plans. It's a combination of entertainment-office and still traditional retail. One of the plans has the entire lower level of shop space converted to inside parking. It's just going to take those creative reuses. I think in the case of Valley West Mall, it's also going to require that the city of West Des Moines help out because I don't think you can do that 100% privately. I think it's going to have to require financial assistance.
[Valley West Mall] is very critical and strategic in the city of West Des Moines, so they ought to help out. You could argue that their support of Jordan Creek Town Center back in 2004 was really what began the downward trend of Valley West Mall.
Q. What do we see occurring in the suburbs in the way of new retail development?
Scott: I think you'll continue to see open-air, neighborhood-type centers that are well located. There's demand for that. There's always going to be demand for independent retail shops or food services or restaurants. That kind of retail is always going to be out there and exist. As Liz mentioned, there's probably fewer and fewer open-air centers but there are opportunities for that to happen. Less so maybe in Des Moines; we're close to being at the saturation point for even open-air box centers. With anchors and junior box anchors that are in them. There's one that's on the drawing boards in Waukee. It'd be interesting to see if that comes to fruition.
Q. What about areas like Norwalk, Carlisle or Pleasant Hill where it costs less to develop and are starting to get some rooftops? Are we going to see more of those types of retailers there?
Scott: I think you could. Land cost is really a fairly insignificant component in the total cost of developing retail real estate. And construction costs in the past five years have really skyrocketed. It's at a point today where you can't build a new product, a new center with rents that are much less than $30 a square foot. That's a challenge for a lot of retail shops and restaurants. Some of them can pay it but others can't. So that's probably the bigger challenge even to seeing that development in the smaller, more or less populated suburbs like Norwalk or Carlisle.
Q. Are we going to be seeing more mixed-use developments? There's been some proposed in West Des Moines, for instance, with retail on the lower level and housing on the second and third floors.
Scott: I think it really depends on the precise location. Certain locations lend themselves to that. If they have good retail characteristics and there's also multifamily zoning in place, then that can work. Retailers by and large have a difficult time where you're trying to blend retail with multifamily.
Q. What haven't we talked about that we should have?
Holland: I think Steve made a point that got a little bit passed over, which is the glut of retail space and how long does it take for that to [be reabsorbed]? His numbers were exactly right. … In 2005, vacant retail space was reabsorbed by another retail user over 50% of the time. Now it's just less than 30% of the time. Where are those other users for the Toys R Us space or other [empty big box spaces]. It's a very capital-intensive exercise to reuse a retail box. Retail real estate becomes obsolete faster than any other kind. … The reuse of that space needs to be more creative. I think Central Iowa is in a great position because they have very healthy municipal government, a very engaged business community and the willingness to do public-private partnerships to really take that space and look long and hard at it and decide what would be better.
Scott: I might just add that smaller markets in Iowa — the midsize Iowa towns that are, say, 30,000 to 40,000 in population. Those had become particularly challenged in recent years. If you have a center that was developed, let's say, within the past 10 years, and you don't have it paid off yet and the retailers that are in there have failed … and you have debt remaining on that building or on that center. The backfill retailers are coming in, where the original retailer perhaps was paying $15 or $16 or $18 per square foot to be there, the backfill retailer is now in the high single digits. That's a very, very difficult challenge if you have debt still remaining.
Q. We have a very low unemployment rate. If you're looking to open a new store somewhere or a new development, are you able to find the workers? And how does that workforce issue affect development?
Harman: We do have low unemployment here. And I think on the retail front, retailers are struggling. We've seen that with restaurants, they might not be open on a day because they don't have a staff to do it. One of the things that Kum & Go has done to get over that hurdle is actually we've changed our workforce from being 30% full time and 70% part time to flipping that ratio. In 2019 we transitioned to 70% full time and 30% part time. [Workers] have full benefits, medical, dental, short-term disability, 401(k). And we were also looking at how do we get to the living wage issue, and moving up wages in all of our roles in order to fill employment.
Holland: It is a challenge. All the retailers that we talked to about opening stores in the mall asked about the unemployment rate, asked about the worker engagement rate, what percentage is part time? What percentage is full time? That's why the project that we're doing west of IHOP is workforce housing. We're less concerned about building housing for customers and more interested in building housing for people who are going to work in the mall. And when there's 3 feet of snow, being able to walk across the parking lot and open the store, that's very appealing both to the employer as well as to the employee.
Q. Steve, do you get many questions about Iowa's workforce?
Scott: Yes. And I have a standard answer for that, and that is that employers can come to Iowa and pay a little bit higher wage rate than they may think they need to pay or want to pay because of the work ethic that exists in Iowa. People are hardworking here. There's lower absenteeism.
Q. What are your predictions for 2020?
Harman: I think 2020 will be an interesting year to see what happens with some of these retailers that we've been reading about – are they going to make it, or are they not going to make it? I think it'll be interesting to see. I strongly feel that experiential shopping and technology is the key to retailers that are going to be successful.
Scott: The only thing that I would add is that I think in the next few years we're going to be seeing a lot of backfill of existing space. That [space] is either on the market today or coming on the market in the next couple of years as a result of more retail failures.
Holland: I think as you look to 2020 and even beyond, you're going to see two kinds of shopping centers succeeding over the next three to five years. And it's convenience, and if you're not convenient then you better be a destination. Gone are the days where you drive from strip center to strip center doing your Saturday shopping. You simply don't have to do that anymore.
Facebook Notice for EU! You need to login to view and post FB Comments!