Retailers expected to follow Target to burgeoning Waukee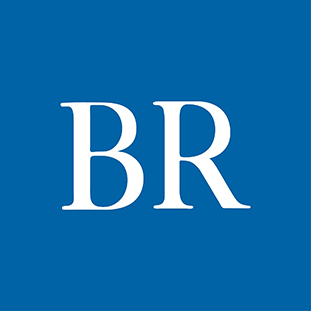 Over the past two years, the city of Waukee has added an average of five new residents a day, a review of data from the U.S. Census Bureau shows.

The Dallas County community, now with nearly 26,500 residents, is Iowa's fastest-growing large city. The median age of its residents is 34; its median household income is $94,371.

Those are among the statistics that caught the attention of Target Corp. officials, who this month confirmed plans to open a store in Waukee.
Attracting Target to Waukee "cements the fact that Waukee and this area have arrived," said Riley Hogan, senior vice president at CBRE, which has offices in West Des Moines. "Anytime that you can get a national retailer like Target, it will hopefully open the eyes of others to recognize that this area has something unique to offer."

Hogan and others expect other, smaller retailers to follow Target to the burgeoning Waukee, which already sports a Fleet Farm, at least three grocery-store chains, and dozens of restaurants, coffee shops, yoga studios and other commercial enterprises.



The addition of a Target is also expected to keep more of Waukee residents' dollars in the community. A market analysis conducted in 2021 of the Waukee trade area showed that about $240 million annually was spent in other areas, according to information provided in December to Waukee City Council members. "The Waukee Towne Center retail development [that Target will anchor] is expected to make significant strides in addressing some of these retail gaps. … The retail development will provide more retail and restaurant options for residents and visitors alike while bringing more dollars into the local economy."

Target will anchor Waukee Towne Center, a 62-acre lifestyle center planned west of Southeast Alice's Road and about a block south of East Hickman Road in Waukee. Construction is expected to begin in the spring. The center will include an 8-acre lake with fountain, amphitheater, seasonal ice-skating rink, and green and public spaces.

The first phase of the $132 million development is expected to have 185,000 square feet of retail and commercial space, which includes Target. Development of the first phase is expected to be completed in summer 2025. The second phase, expected to be completed by late 2029, would include 85,000 square feet of retail and commercial space.

"We certainly would anticipate that people will shop more locally and stay within the city limits of Waukee," City Administrator Brad Deets said. Waukee Towne Center and the surrounding area "will become one of those power retail areas that today our residents have to drive 15 to 20 minutes to get to. This will be much closer and … I think it will draw people from neighboring communities, especially those to the west of us."

Richard Hurd, founder and president of Hurd Real Estate Services, expects Target to attract new-to-the-area retailers.

"The population growth of Waukee combined with a new Target will attract additional junior box retailers that are not yet in the marketplace such as apparel, sporting goods, home furnishings, arts and crafts and so on," Hurd wrote in an email.

In 2022, Target was ranked as the seventh-largest retailer in U.S. in terms of sales, according to the National Retail Federation. The Minneapolis-based retailer had $104.62 billion in sales. Nearly 8 out of 10 U.S. shoppers are customers of Target, according to BusinessInsider.com. The retailer's typical shopper is a mother between the age of 35 and 44, with at least some college education and an annual household income of about $80,000, according to an analysis done for BusinessInsider.com.

Those shoppers will also likely frequent other retail stores located near Target, several people contacted by the Business Record said.

Darin Ferguson, president of Ferguson Commercial Real Estate Services, expects commercial tenants that lease 5,000 to 15,000 square feet of space to flock to the area near where Target will be located.

"Target usually brings enough traffic to allow those users to survive," Ferguson wrote in an email. "Fast-food users will want to be close as well."

Ferguson wrote that most properties located with a 1-mile radius of the new Target should benefit from the retailer's presence in Waukee.

Hurd agreed.

"Every addition of a national retailer it is another brick in the wall of confidence for the trade area," Hurd wrote.

RENDERING ABOVE: Target will anchor Waukee Towne Center, a 62-acre center planned in Waukee. Architectural rendering special to the Business Record
Facebook Notice for EU! You need to login to view and post FB Comments!