Retiring UnityPoint Health-Des Moines CEO has long bucket list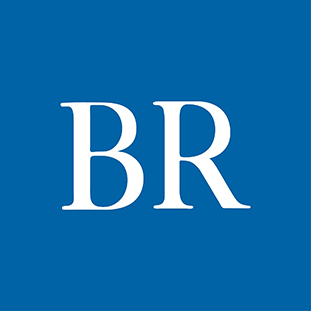 Eric Crowell was promoted to his first hospital CEO role in the Quad Cities when he was just 30 years old, and now — 30 years later and 60 years young — he's preparing to retire as president and CEO of UnityPoint Health-Des Moines after a 17-year tenure in that position.
Accepting the top job at what was then Iowa Health-Des Moines in 2001 was an easy decision to make, Crowell recalled.
"I was an East High boy coming home," he said. "How often does that happen that you end up getting the right job in your hometown?"
Crowell, who acquired an interest in health care administration from visiting hospitals while an Explorer Scout during high school, later worked evening shifts as a unit clerk and messenger at Mary Greeley Medical Center in Ames while earning an industrial administration degree at Iowa State University. He went on to receive a Master of Health Administration degree at the University of Minnesota.
Early in his administrative career, Crowell led the merger of three Quad Cities hospitals — Moline Public Hospital, Moline Lutheran and Franciscan Medical Center — into what became Trinity Health System, and soon after the merger of Trinity into Iowa Health System.
Following his move back to Des Moines, he oversaw significant changes for the Des Moines hospital system, among them the approval and construction of Methodist West Hospital in West Des Moines, the merger of Partners in Health with Iowa Health Physicians to create UnityPoint Clinic, and the opening of new emergency departments at Iowa Lutheran Hospital, Iowa Methodist Medical Center, Blank Children's Hospital and Methodist West Hospital.
"All of our wins over the past 17 years, they belong to the people of UnityPoint Health," Crowell said. "One thing I hope that I'm remembered for is that I was a CEO who always had the employees' backs."
In the community, Crowell has served on numerous boards, including the boards of the Greater Des Moines Partnership, Des Moines University, Des Moines Performing Arts, Grand View University and the Alliance of Independent Academic Medical Centers. Among the recognition he's gotten, he received the distinguished Citation of Achievement Award from the College of Business at Iowa State University in 2011, is an East High School Distinguished Alumni, and was named a Distinguished Eagle Scout by the National Council of the Boy Scouts of America.
"Eric is one of the rare leaders with the ability to establish a vision and inspire people to achieve more than they ever thought possible," said Kevin Vermeer, president and CEO of UnityPoint Health, which is UnityPoint Health-Des Moines' parent organization.
In an interview, Crowell shared his thoughts on trends in health care, and gave a little bit of insight into his plans for his upcoming retirement, which begins July 1.
How do you feel about retiring?
I've had that question — everybody says, "Eric, you're only 60." I've planned for retiring at 60 my whole career. I've been in health care administration for 37 years. I've got one of the best teams that one could think of, but it's time to get out of the way and let them take the helm and keep moving forward.
Also, my strategy was to define myself not by what I did, but by who I am and to figure that out. You give your heart and soul to your profession, so you put a lot of things on the back burner. That's why there's a thing called a bucket list. There are a lot of things you want to do, but you just can't find the bandwidth. So I'm really looking forward to reinventing myself. We will stay in Des Moines. With grandchildren here, and as much as the allure of warmer weather has been this year, we aren't going to travel in winters — we'll be here in Des Moines.
How will your retirement be defined?
I don't think you really retire — you just get your calendar back, and you're the only one who puts things on it. I also think I have a lot more to give to the community that has been so kind and generous to me. So staying involved and being an ambassador for UnityPoint Health is important. I'll stay on the Civic Center board until the end of my term — I love the performing arts. Des Moines is a special place, and I've seen that in 45 years since high school. It's a remarkable community because everyone gives, they try to say yes and help — that camaraderie of spirit.
With the metro projected to surpass 1 million people by 2040, are the health systems adequately prepared?
We're working our hearts out to help people avoid readmissions and stay healthy. Even with all of those efforts of trying to manage the population [health], I think that growth is going to strain resources. This year's flu season was the worst I can remember on record — at least in my 17 years here in Des Moines. There were many days we were at capacity on all three campuses — West, Lutheran and Methodist. So to be honest, I think we're going to have to work harder on the healthy side of that equation, because there isn't the money or resources to build new hospital campuses of the magnitude that it might take. I think we're incentivized to keep people out of the hospital, but it will be a combination of finding ways to deliver our care more efficiently, and help people not have to go to the emergency department or be inpatient. The beauty is we've added a lot to life expectancy the last 25 years.
I think Des Moines' success has helped us attract some of the best physicians in the country, whereas 30 years ago trying to recruit someone from Santa Barbara, Calif., to come to Des Moines in January was a hard sell. The accolades we've been winning and the things we've been doing as a city just make Des Moines a great place. And when we bring candidates in, they've researched it and we hear it from them.
What other trends will Des Moines have to pay attention to to stay ahead of the curve?
I would say the evolution of genetics, from CRISPR technology to artificial intelligence, those major technological advances are going to affect all industries. I think understanding more thoroughly how genetics will be used as a therapeutic tool to help people — there are a lot of things we're right on the edge of. And I think that Des Moines and Ames have been remarkable for its access to bandwidth; genetics is all computational science, that's the engine that drives it. We're right on the edge of using pharmacogenetics. For instance, they've figured out how some patients can benefit from [prescription blood thinners] — so with a quick test, we no longer have to put a patient through trial and error [and risk serious adverse reactions]. And artificial intelligence — the ability to use algorithms to calculate the social determinants of a readmission if we know enough about the patient. [For instance,] if they don't have a car to get back for a visit after surgery, we might be able to get them transportation and catch issues early. I see a plethora of ways that technology will help us deliver better medicine.
Do you see the increasing convergence of health systems and insurers as beneficial, or what concerns do you have?
With the pace of technology change, the aggregation of size to afford the IT systems and the artificial intelligence and the things that are going to move medicine forward, I think where the consolidation has provided the capital, that's been very positive. Yeah, there's been a little dabbling between insurance and delivery, but I think for the most part that you can't always be good at both. I think where that ends up is that we create partnerships where we marry the best of both, so that the claims data that's been the purview of the insurance industry gets translated very openly with the providers so they can really know the cost of care and the options. And us taking a little bit of the risk for value, where we're accountable and not just fee-for-service. I think that trend, as messy and political as it has been, is a good trend. I think there are parts where understanding the financing helps you deliver care better, and [it will help] if the financing people understand the delivery better.
What advice do you have for young people getting started in health care?
[They need to know that] health care is local, and understand that things like genetics, CT scanners and computers are just tools. … No matter how far technology goes, human touch and human compassion are still a pretty important part. So making sure they understand the people part of the business. Another saying I've used when I've done mentoring: "It's not what you say, it's not what you do, it's how did you make them feel?" My proudest accomplishment is the culture that we have here that puts the people first.
What are a few of the things at the top of your bucket list?
My wife has the first four pages — a lot of painting, a little bike riding. I'm going to try to stay connected with UnityPoint, helping in a couple of different ways. I want to be an ambassador, and I want to see what I can do on a part-time basis — "p.r.n.," or as needed. I've got the new bike trail map of Des Moines, and it's amazing how that's expanded. I'm going to see over the next year or two how many segments I can ride and mark off the map. My mom and dad are still alive, so I'm going to spend more time with them. And the No. 1 calling is, I just had a fourth granddaughter in Iowa City — Lucy Marie. I'm going to spend more time with my grandchildren. And things will come my way, and any way I can be there to mentor or support, I want to be there for a community that's given me so much.
Facebook Notice for EU! You need to login to view and post FB Comments!