Ruan Transportation celebrates first IT apprenticeship completions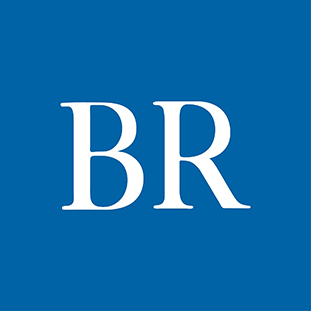 Des Moines-based Ruan Transportation Management Systems and Gov. Kim Reynolds on Monday celebrated the completion of Ruan's initial two information technology apprenticeships, a program made possible through a $1.8 million U.S. Department of Labor grant made in 2016 to increase apprenticeship programs in Iowa.

The Registered Apprenticeship Program allows workers to receive on-the-job training in high-skill, high-paying jobs while earning a paycheck. Des Moines was the first Iowa school district to launch a high school-level registered apprenticeship program, which it carried out through its Central Campus, and Ruan was the first business to offer positions in information technology. To receive certification from Ruan, students must complete 2,000 work hours and demonstrate the required competencies.

The company has a growing list of technology initiatives, including new mobile technology, robotics process automation, sensor technology and wearables. Most of Ruan's 4,000 trucks are equipped with collision mitigation, roll stability, lane departure, speed limit alerts and other safety technology. The measures require a large support team to keep the technology running properly, Ruan CEO Ben McLean said.

"When Ruan learned of the possibility to begin an IT apprentice program, we saw a great opportunity both for the students and for Ruan," McLean said in a statement. "The Registered Apprenticeship Program allowed us to train and give real-world experience to high school students while also meeting our growing need for talent in our IT department. We recently launched a new mobile technology platform, and we could not have done it without the help of our apprentices. Their fresh approach to this initiative and their assistance with the everyday operations of our service desk have been invaluable."

The two apprentices who received certification — 2018 Lincoln High School graduates Louis Moreno and Diego Garcia-Orellana — worked at the Ruan IT service desk and helped launch the advanced mobile technology initiative for professional drivers.

Moreno is currently transitioning into a part-time college internship role with Ruan and is attending Drake University full time, where he intends to pursue a law degree. Garcia-Orellana was recently selected to join Ruan's IT team full time as a mobile technology analyst, and will be starting classes at Des Moines Area Community College in the fall.

Ruan currently employs four additional apprentices in its IT department, all of whom will receive certification in the coming months, according to a news release from Reynolds' office.

"Education or training beyond high school is the new minimum in a dynamic, digital economy, so it's critical to expand Registered Apprenticeships and other pathways to great careers," Reynolds said. "I applaud Ruan and Central Campus for this extraordinary public-private partnership."

In addition to Des Moines public schools, 10 other school districts in Iowa are now offering registered apprenticeship programs for high school students.
Facebook Notice for EU! You need to login to view and post FB Comments!