Rural economy hampered by slow job gains, lagging farmland prices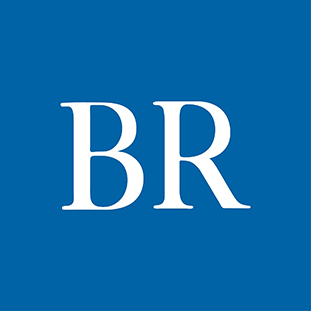 Iowa's rural economy grew this month at a slower pace as farmland prices lagged and new hires remained below pre-pandemic levels, according to a survey of rural bankers released Thursday.

Creighton University's Rural Mainstreet Index showed Iowa's index increased slightly to 64.9, up from 63.7 in June. And while there were solid job gains, nonfarm employment remains below pre-COVID-19 pandemic levels by more than 5,000 jobs, or about 0.9%, the survey showed.

The report also showed Iowa's new-hiring index fell in July to 64.6 from 68.5 in June, and the farmland price index dipped to 67.8 from 72.2.

The overall index is a real-time analysis of the rural economy in a 10-state region. It represents a snapshot of the economy in about 200 rural agriculturally and energy-dependent communities with an average population of 1,300. The survey asks community bank presidents and CEOs about the economic conditions in their communities and their projected outlooks for the next six months.

The index ranges between 0 and 100, with a reading of 50 representing growth-neutral. It measures performance in farming and ranching, banking, hiring, confidence, and home and retail sales.

For the region, the July index fell more than 4 points to 65.6, from 70 in June. Despite the decline, it was the eighth consecutive month the index remained above growth-neutral.

Ernie Goss, the Jack A. MacAllister chair in regional economics at Creighton, said the rural economy continues to be hampered by employment that remains below pre-pandemic levels.

"Solid, but somewhat weaker, grain prices, along with the Federal Reserve's record-low interest rates, and growing exports have underpinned the Rural Mainstreet Economy. Even so, current rural employment remains below pre-pandemic levels," he said in the report.

The new-hiring index for the region decreased to 67.6 from 71.7 in June as nonfarm employment remained 1.3% below pre-pandemic levels.

James Brown, CEO of Hardin County Savings Bank in Eldora, said workforce shortages are hurting local businesses.

"Even in small communities like Eldora, the local businesses are having trouble finding adequate staffing," he said in the report. "We have a restaurant that wants to open but can't find staff to accomplish that."

Despite those concerns, three states — Minnesota, Nebraska and South Dakota — reported that nonfarm employment was exceeding pre-pandemic levels.

Regionally, the farmland price index fell to 71, down from 75.9 in June. It was the 10th straight month that the farmland price index remained above growth-neutral, the first time that has happened since 2012-13.

Drought also continued to be a concern for many rural bankers, with nearly 47% reporting damaging drought conditions in their area. But there was significant variation in the reports, with one Central Iowa banker reporting improving conditions as more rain falls across the region.

"Although still under drought conditions, Central Iowa has received some timely, much-needed rain," Steve Simon, CEO of South Story Bank and Trust in Huxley, said in the report.
Facebook Notice for EU! You need to login to view and post FB Comments!