Rural Mainstreet index creeps up in May as farm economy continues to suffer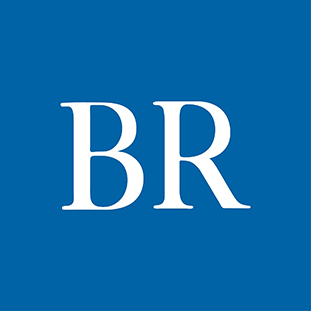 Creighton University's Rural Mainstreet Index rose slightly in May from April's record low behind a weakened farm economy, according to a report released Thursday.

The report gauges the rural economy by surveying bank presidents and CEOs in 10 states that are dependent on agriculture and energy, and collects their outlooks for the next six months. Bankers from Colorado, Illinois, Iowa, Kansas, Minnesota, Missouri, Nebraska, North Dakota, South Dakota and Wyoming are included in the survey.

According to the report, the RMI in May increased to 12.5, up from 12.1 in April and down significantly from 35.5 in March. The index ranges between 0 and 100, with 50 representing neutral growth.

In Iowa, the May RMI rose to 8.2 from 7.1 in April.

May's ranking comes as nearly 75% of bankers report restructuring farm loans to help deal with a weak farm economy, and farm loan defaults expected to grow by 5.4% over the next year.

"Since this time last year, livestock and grain prices have sunk by 19.1% and 4.7%, respectively," said Ernie Goss, the Jack A. MacAllister Chair in Regional Economics at Creighton University's Heider College of Business and founder of the survey.

The May RMI also found that farm borrowing expanded at a slower pace than in April, and that 100% of bankers considered the federal Paycheck Protection Program to be successful, with 1 in 5 supporting the program's expansion.

"I think the community banks in the Midwest should be very proud of the number of small businesses we helped in the PPP program," James Brown, CEO of Harding County Savings Bank in Eldora, said in a release.

Farmland prices continued to slide in April, and the equipment sales index increased slightly to 21.9, up from 20 in April. It was the 80th straight month that the reading was well below neutral growth, the report showed.

Family farm bankruptcies for the 12-month period ending in March rose 23%, with 627 filings. Although concerning, the number remains well below the number seen during the farm crisis of the 1980s.

In Iowa, the number of family farm bankruptcies increased by 23.

Other findings in the May report include:
– Hiring: The employment gauge increased to 17.1, from April's record low of 9.
– Confidence: The confidence index sank to 22.1 from April's 27.4 as economic confidence among bankers has been decimated.
– Home and retail sales: The home sales index increased to 48.6 from April's 35.9. The retail sales index for May expanded to a frail 11.1 from April's record low 4.5.

In Iowa, the farmland price index fell to 37.9, from 38.8 in April. The state's new-hiring index increased to 19.4 from 4.2 in April.

"Between the first week of January 2020 to the first week of May, [the] U.S. Department of Labor reported that the state's insured unemployment rate rose from 2.3% to 11.7%," Goss said in the release.
Facebook Notice for EU! You need to login to view and post FB Comments!