Sagging growth in employment and job orders, slumping confidence slow Iowa's economy in January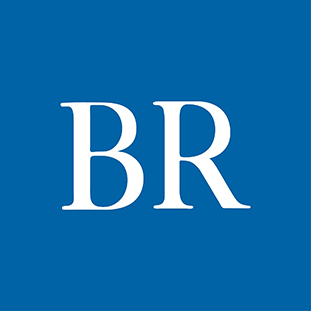 Iowa's economy slowed in January behind slumping employment and job orders, according to a monthly survey of supply chain managers released today.

According to Creighton University's Mid-American Business Conditions Index, Iowa's index declined to 56.7 in January from 60.6 in December.

The index ranges from zero to 100, with a score of greater than 50 indicating an expanding economy over the next three to six months. It is a mathematical average of indexes for new orders, production or sales, employment, inventories, and delivery lead time.

In Iowa, the indexes for new orders (51.1), delivery lead time (79.7) and inventories (63.3) all remained above neutral growth, but the indexes for production or sales (48.1) and employment (41.5) fell below growth-neutral.

Of the nine states included in the survey, only three, including Iowa, saw a gain in manufacturing jobs since the beginning of the coronavirus pandemic. Iowa has added 500 jobs for an increase of 0.2%, the report showed.

For the region, the overall index dropped to 56.2, down from 64.6 in December.

Ernie Goss, the Jack A. MacAllister chair in regional economics at Creighton, said that while the region is adding manufacturing jobs at a positive pace, job numbers were weaker in January.

The regional employment index fell sharply in January to 43.6, down from 59.9 in December. It was the weakest reading since June 2020 and the third consecutive month of decline for the index.

"Despite healthy growth over the past year, compared to its pre-pandemic level, U.S. Bureau of Labor Statistics employment data indicate that the region has lost 16,000 manufacturing jobs, or 1.1%," Goss said.

He also said concerns about supply chain disruptions will continue for the first half of 2022.

"Approximately one-third of supply managers expect delays to worsen with only 12% anticipating improvements," Goss said.

The survey also showed that the index for new orders slumped to 51.7 in January from 66.7 in December, the production or sales index sank to 48.3 from 53.8, and the index reading for the speed of deliveries of raw materials and supplies decreased to 77.8 from 81.5.

The confidence index fell to its lowest level since the beginning of the pandemic, plunging to 36.2, down from 64 in December.

Goss also issued a forecast that the Federal Reserve would hike interest rates in response to "inflationary pressures."

"The Fed risks inflation getting out of hand with current short-term rates close to zero," he said.
Facebook Notice for EU! You need to login to view and post FB Comments!