Sesame Street in Communities to supply 30,000-plus children's books for donation at local clinics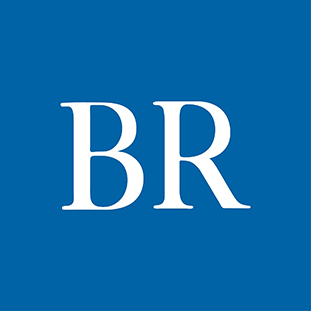 Sesame Street in Communities and the Iowa Alliance for Healthy Kids today are launching a book distribution project that will distribute more than 30,000 books and 2,500 activity kits this summer through Central Iowa organizations to help young children with social-emotional learning.

As part of the book distribution in Greater Des Moines, the alliance is partnering with Reach Out and Read Iowa, the state affiliate of a national nonprofit that has operated more than 30 years in Iowa, to distribute nearly 16,000 copies of the book "Comfy-Cozy Nest," featuring Sesame Street's Big Bird.

The books will be given to families through health care clinics during well-child checkups. The storybook can be used to teach kids about ways to manage big feelings, especially when difficult experiences happen. A digital version of the book is available here.

Due to the pandemic, the alliance has focused on providing resources to its partner organizations over organizing in-person events, said Sarah Welch, a spokeswoman for Iowa Alliance for Healthy Kids.

"What we heard from our partners is that they really just need lessons, they need supplies, they need books, they need the materials to really support the children and families they're working with," Welch said. "So for us, a lot of our summer activities became about 'How do we just infuse all of the amazing resources that Sesame Street in the Community provides into existing programs and outreach efforts?'"

The book drop, which launches today with an event at Primary Health Care in Des Moines, is one of the first major projects emerging locally from Sesame Street in Communities. The Sesame Workshop announced in October 2020 that Central Iowa was chosen to host the initiative, along with 13 other cities across the country. The initiative works with community organizations to leverage an online resource content hub for children and families, and also offers professional development tools for child care providers.

Reach Out and Read Iowa has distributed approximately 86,000 children's books over the past year through its statewide coalition, said Molly Topf, the organization's executive director.

"This is adding [15,800] books to that, so it's huge," she said. "We're also filling gaps, because we have programs that might run a few hundred books short." The nonprofit strives to enable its participating clinics to have enough books for an upcoming year to give a book to at least 80% of children being seen for well-child visits.

At least three-quarters of the providers at each participating clinic are trained in how to incorporate the books into the well-child exam, so that giving the book helps the provider evaluate aspects of the child's development, as well as modeling reading to children for the parent, Topf said. Over the course of 10 well-child visits between 6 months and age 5, each family ideally gets 10 books to keep and read to their kids.

Books and activity kits are also being provided in other venues serving Central Iowa children, among them child care centers and the child welfare system, Welch said. The Des Moines Public Library will also be doing a virtual story time event in July. "We're really trying to touch children and families in all of these different places where they are so that they hear this message," she said.

Though the focus initially has been on training health care and child care providers, more community volunteer opportunities with Sesame Street in Communities will be opening up this fall, Welch said. On Sept. 14, the alliance will partner with United Way of Central Iowa for its 2021 Day of Action to put together 2,000 activity bags for the initiative, "so we will have a need for volunteers here soon," she said.

To read a Business Record article with more details about Sesame Street in Communities, click here.
Facebook Notice for EU! You need to login to view and post FB Comments!