Deans share visions and goals for business schools at Iowa's public universities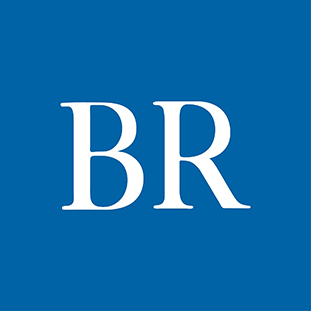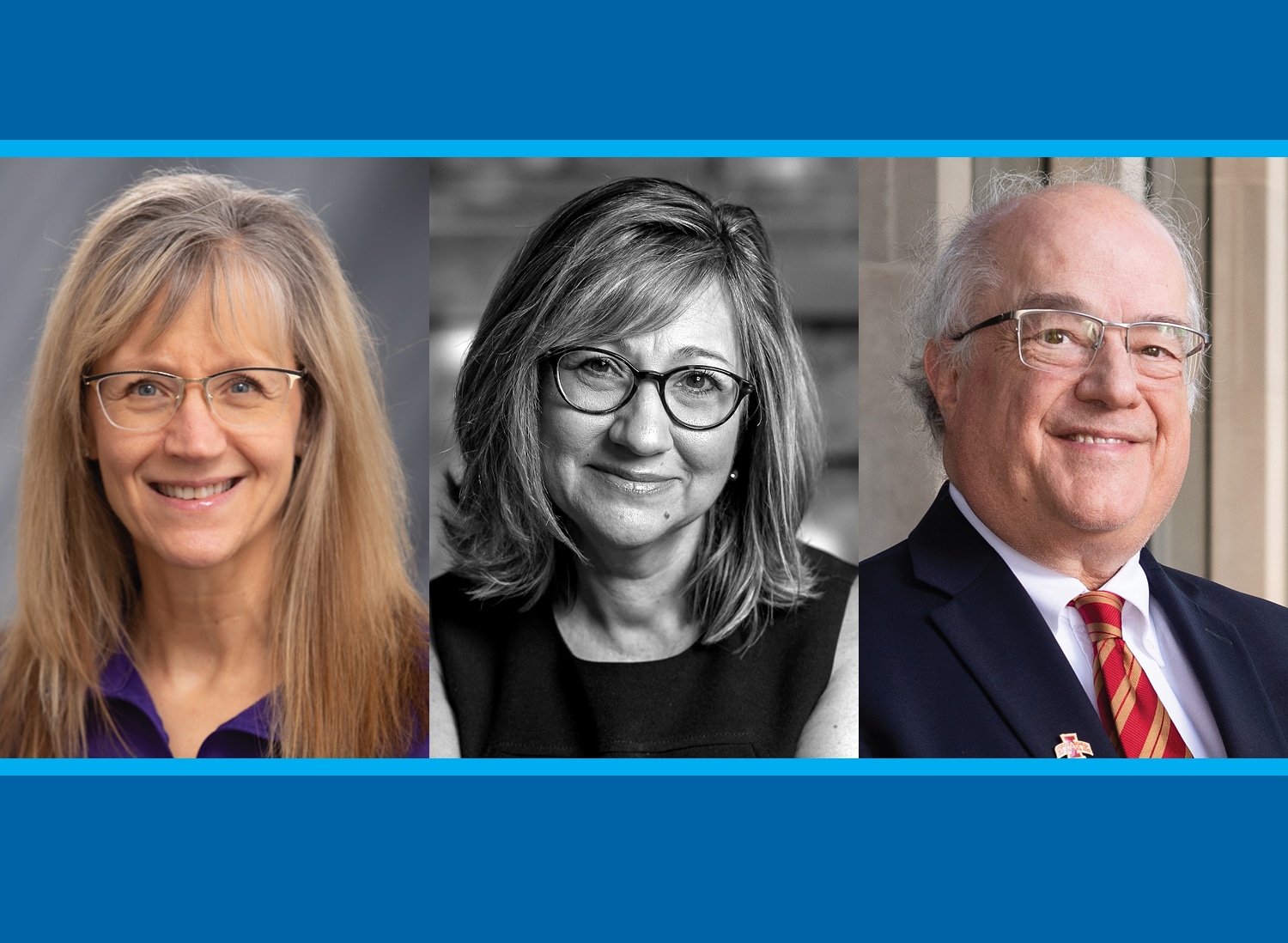 Much has changed since the COVID-19 pandemic, from the way we work and learn to how we interact and socialize. Overcoming the many challenges has led to innovation and adaptation in the world of academia, where students have navigated through with resilience and a desire to succeed despite circumstances.
We had the opportunity to speak with the deans of each business school from Iowa's three public universities — Iowa State University, the University of Northern Iowa, and the University of Iowa — about the latest developments in their respective institutions. They each shared their perspectives on the road ahead, exciting new programs on the horizon and how businesses can get involved recruiting their top students.
This Q&A has been lightly edited and condensed for clarity.
Have you made any significant updates to your college's curriculum as a result of post-COVID changes?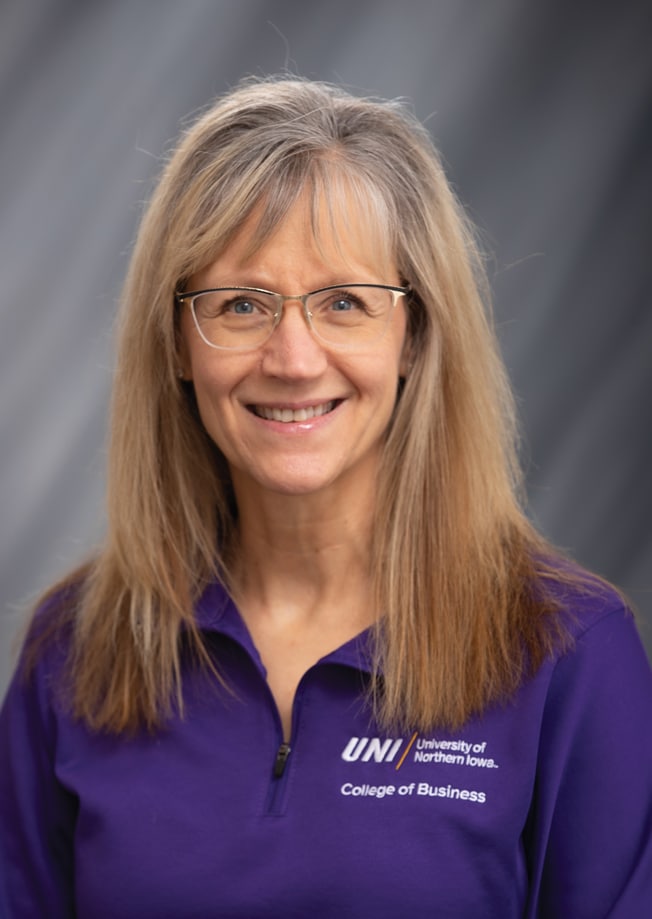 Leslie Wilson – University of Northern Iowa: The curriculum is the same, it's the delivery that has changed. There has been an increased demand for online programs. So now we have a management degree available fully online. We also have a hybrid accounting program, in which UNI College of Business accounting classes will be held face-to-face in Des Moines at the DMACC urban campus, and the remainder of the classes students need will be part of the business core classes online.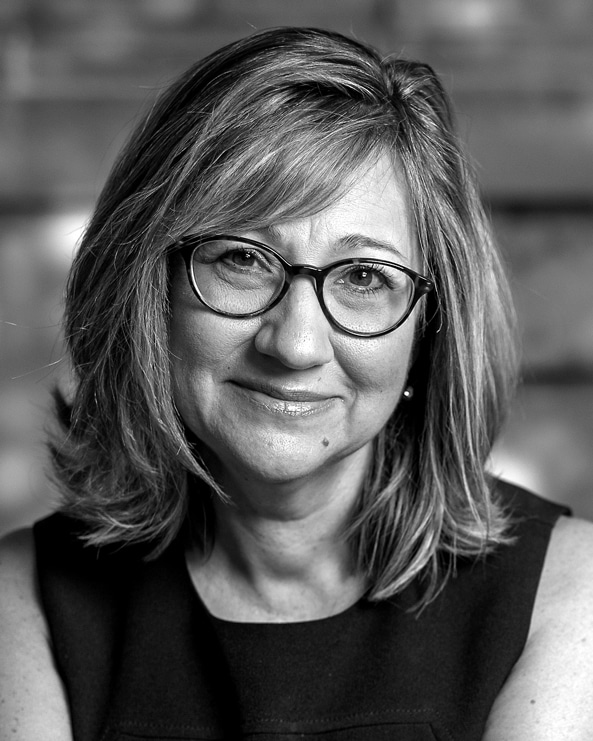 Amy Kristof-Brown – University of Iowa: Students are looking for acceleration, not interruption. Our Tippie College of Business undergraduate programs are pretty much back to normal face-to-face experiences, but our working professional experiences are very different. We offer much more of our working professional programs, like the Iowa MBA, in online formats — less than 10% of our folks in those programs are taking classes face-to-face, even if they are based in nearby cities like Des Moines. These online courses are more flexible, so you can still go to class even if you're Zooming in from a business trip.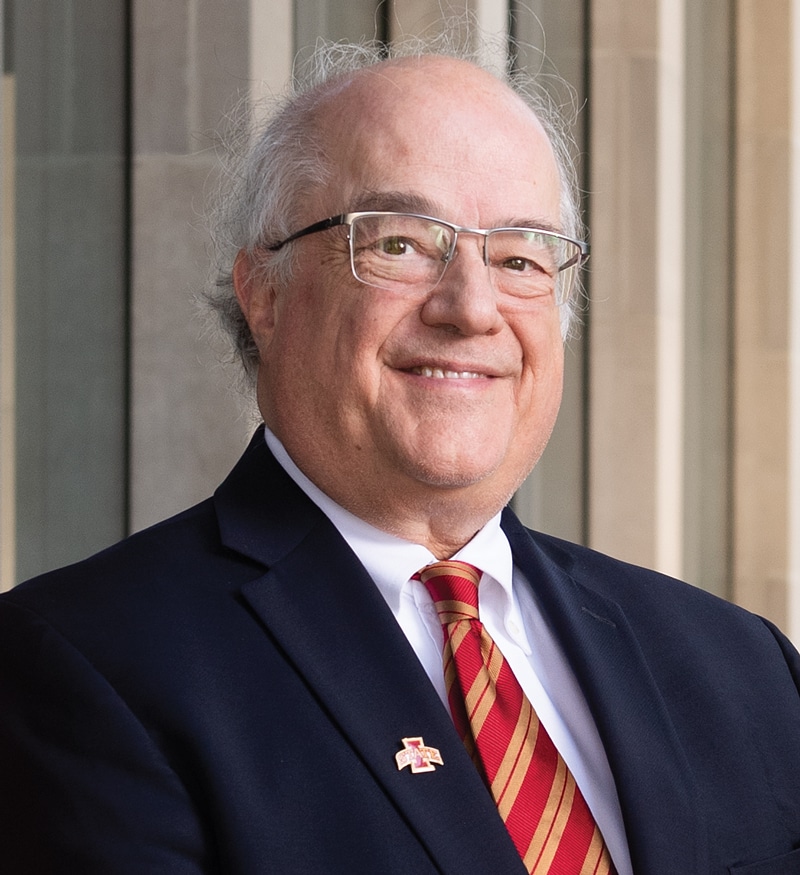 David Spalding – Iowa State University: I think the pandemic showed us all about the importance of having a well-managed health care system. This led us to accelerate work on a new Ivy College of Business undergraduate major in health care management. It provides students the opportunity to take the broad business curriculum that's part of our program and also add a series of courses that are directed towards the health care field. We just launched the program in the fall 2022 semester, and it has been really well received by senior leaders from MercyOne, UnityPoint and Mary Greeley — we really worked with folks at those institutions in developing the degree program and we're excited to watch it grow.
Are you currently seeing any budget or enrollment challenges? How is the college navigating those?
Wilson: Enrollment in accounting programs is down 30% nationwide. Enrollment in higher ed in general is down by over a million students nationwide. So enrollment is a challenge, but it's the same challenge in Iowa as it is all over the country. We have to make sure we are offering programs that students want to take and that are beneficial to their long-term career success.
Our revenues flow from one of two places. The state provides financial support, and we have tuition. This year, the regent institutions were not given any increase in their base funding from the Legislature. [UNI] is facing inflation the same as other businesses. So the Board of Regents is looking to increase tuition to cover at least some of the gap that exists because of current price increases.
Spalding: Fortunately, our enrollment has stayed relatively flat during the pandemic. Nationally, undergraduate enrollment is down, but we haven't seen that in the Ivy College of Business. So as a result, our budget is in more reasonable shape. We're always looking at challenges ahead, so we continue to offer new programs that both students and employers are interested in to provide growth opportunities for the college.
Kristof-Brown: Enrollment is really strong, we are pretty much at maximum capacity in our online working professional programs ― that's the Iowa MBA ― and in our on-campus graduate programs. Our undergraduate program enrollment is the largest we've ever had. As we take on more students, we're needing to add student advisers, and that's probably the hardest piece, trying to keep up with the faculty and staff demand to meet the needs of students coming in. That's challenging right now because labor is a challenge across the board.
The state budget is flat coming in, but we have some tuition increases, which we believe will be helpful to keep up with the additional staffing and compensation with inflation.
Are you noticing any significant trends among this post-COVID cohort of students?
Kristof-Brown: Certainly the mental health challenges are very real with this group. The folks who just graduated in May are the ones who were freshmen when the pandemic started, and so we have several years of those who were in high school when it hit moving through as well. That was disruptive both to their academics and to their social development. We're seeing more and more demand for mental health services, so that's something we've worked really hard on. We have an embedded therapist [in the Tippie College of Business] who is affiliated with our counseling service on campus but works right in our building, so any student who wants to make an appointment with her can do that.
Wilson: I think one of the first things we had to recover from following the pandemic was how to reengage students in being students, and participating in the positive social activities that help enhance their education. Activities like student organizations and their programming. We've had to focus on helping students understand what else they can learn from being engaged in those activities, and certainly in the leadership of those organizations. They learn a lot from those experiences and it's viewed very positively by prospective employers.
Spalding: All four years of our undergraduates at this point were affected by COVID, either in college or high school. I think it knocked everybody back a little. You lost that human engagement at that time with everything remote. But our students are very resilient. We've seen them plow through despite the challenges, and have really great academic success. They seem to be moving past it.
What are ways that businesses can get involved in the college and enhance students' experience?
Spalding: We work very closely with the industry; it's very important to us that our students have as many experiential learning opportunities as they can during their time with us. What's important for companies in an environment like this is to find ways to stand out, because there are a lot who come here to recruit. That could mean getting involved in the classroom, sending someone to make a presentation to a class, or working with students on a live case opportunity. We are being successful in engaging more companies with those kinds of activities. We've had some companies that have actually taken space in our research park so they can employ student interns year-round. Companies looking to connect with us can certainly contact our business career services team or me directly, and I'm happy to put them in touch with the right people.
Kristof-Brown: We have an Office of Strategic Partnerships here in the college of business. The person who directs that is David Ernst, and he is a great contact for any company that wants to reach out. Our Strategic Partnership Office has our career services in it, so internships, jobs, speaking opportunities in classrooms or student organizations, hosting activities on campus, all of those things that office can arrange.
Wilson: Internships are probably the No. 1 way to recruit employees. In spring of 2022, 76.6% of our College of Business seniors reported having at least one pre-professional work experience [includes internships for college credit and jobs not for credit]. Prospective employers can connect with our campus through our Career Services Center, or by making a job posting through Handshake, our online job board and recruiting platform. UNI also hosts a career fair each fall and spring semester.
This school year recently wrapped up. What are some highlights from the year?
Wilson: We're really proud of the work that our John Pappajohn Entrepreneurial Center is doing partnering with other organizations in the Cedar Valley to help Black business entrepreneurs to grow their businesses. We started that right before COVID and now we've been recognized in several places for that ongoing work.
Kristof-Brown: Our highlight is probably adding our career services team into the Tippie College of Business to help students at all stages of their career search. And the increase in mental health resources we've begun offering was a big win for us. That's done a lot.
Spalding: We have one of the best entrepreneurship programs in the country, and that was validated again this year at the Global Consortium of Entrepreneurship Centers, which gave our ISU John Pappajohn Center for Entrepreneurship their top excellence award as the best program in the world for any university with more than 5,000 students.
What are you looking forward to when the next school year begins?
Wilson: The new hybrid accounting program at DMACC starts this coming fall.
Kristof-Brown: Since the introduction of our risk management insurance major, we're looking forward to graduating our first class of RMI majors in December. In the graduate space, we're continuing to add certificates that allow students to focus into a particular area of their career path, like investments, responsible resources management or business communications.
Spalding: We're excited about our new fully online MBA launching next year, and we're already seeing strong applications for the program.
Spalding will also celebrate his 10-year anniversary at the Ivy College of Business this fall.