Sharing the second shift: What we learned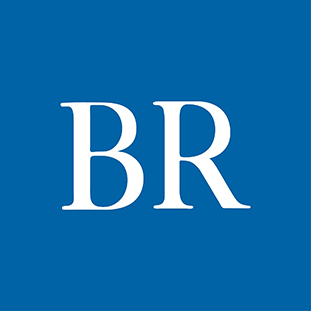 About 125 men and women gathered on Wednesday for the first Lift IOWA event – a discussion about tackling gender equity in the home. The crowd was mostly young and mostly female, although about 10 percent were men.
The "Sharing the Second Shift" event featured male and female professionals on the panel talking about how they work at sharing responsibilities at home equitably so that both partners can be successful in their careers.
Business Record Publisher Janette Larkin noted that when women decide not to seek a promotion or extra responsibility, they frequently cite their responsibilities at home as the reason.
"Until women break the glass ceilings they've created in their home, they won't break the glass ceiling at work," she said.
The event was interactive, with tables of participants discussing their experiences, questions and ideas. Several employees of Business Publications Corp. were present, so a few of us are sharing what we learned at the event.
Anne Carothers-Kay
Business Record managing editor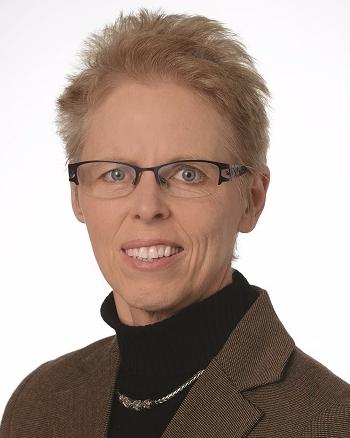 As the mother of two grown children and as a professional winding up her career, I experienced the event with hope for my children – a son and a daughter – in their careers and relationships, but also looking back on how my husband and I navigated these challenges. Here are the pieces of advice that I wish I'd heard when I was starting out:
Reject the idealization of being superwoman. Your house isn't going to look like a magazine centerfold and you probably aren't going to be a gourmet cook if you want to succeed and lead in your career.
If you want your partner to share in responsibilities at home, let them do it their way. Don't criticize or micromanage them.
Your kids will be better off if you do less for them. Give them more responsibilities at home so you and your spouse have fewer. It will be hard at first but will pay off in the long run.
There is no right way – only what works for you and your family,and that will need to be constantly re-evaluated and modified as careers and families change and grow.
My call to action
The gender bias sword cuts both ways, BPC Publisher Janette Larkin pointed out with a video of a commercial showing a traveling businesswoman Skyping with her family. "How's everything at home?" she asks. "Just fine," reply Dad and the kids, who are shown in a tight shot. When Mom hangs up, the camera pans out and the house is a complete mess.
We all laughed at that, but as Larkin pointed out – isn't it sexist to portray dads as inept and bumbling? One panelist spun it another way: How many times have you heard a woman call her husband her fourth child?
My pledge is to speak up when I hear or see those kinds of sexism. I'm going to advocate for young husbands and fathers as competent and caring parents because, in all honesty, that's how I perceived my husband and my brothers and most of my male friends.
What's in it for men?
One of the lighter moments of the event was when Larkin asked the panel: Why do fathers want to press for change? What's in it for them?
"I had a thought I was going to share, but I've forgotten what it was," quipped Dave Everett, the next panelist to respond.
Megan VerHelst
Lift IOWA contributing editor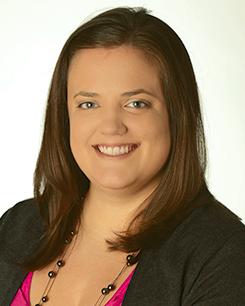 As a 30-something wife and stepmom to two girls, ages 11 and 8, I am smack in the middle of experiencing everything discussed at last week's event. I am blessed, though, and never miss an opportunity to tell others how helpful my husband is when it comes to assisting around the house and with our kids and family duties. He cooks dinner, he does laundry, he loads the dishwasher, etc.
However, it is often under extreme "supervision" or control that he does these things. It hit me hard last week when the panelists – each one – encouraged us women (you know the ones – the micromanaging, perfectionist, it-won't-get-done-right-unless-you-do-it-yourself wives) to simply LET GO.
The world won't fall apart without you having a say in every piece of it. Stop "babysitting" your husbands. Stop giving them expectations to constantly rise to when chances are they will exceed a completely different kind of expectation if you only give them a chance.
That was my big insight. Let them do it their way and watch how well they do.
My call to action
I will lighten up. I will let go of a modicum of control. I will step back and let my husband continue to contribute, as he always has, but I will simply observe as he does it his own way. I will smile and thank him even if the dishwasher isn't loaded the way I load it, because at the end of the day, it doesn't matter. We are both making an effort. We are both doing our part to share the load at home, which allows us to spend more time as a family doing the fun things, which are the things that truly matter.
Chris Conetzkey
Business Record Editor
After moderating the Lift IOWA event, Business Record editor Chris Conetzkey sat down to pen his takeaways but ended up sharing a bit more than that.
On the Business Record's website, Conetzkey shares some advice from a male perspective on what he took away from the event and how he feels women can better share the burdens at home with their husbands. Read more