Sneak peek: 9 ideas from this year's 90 Ideas in 90 Minutes speakers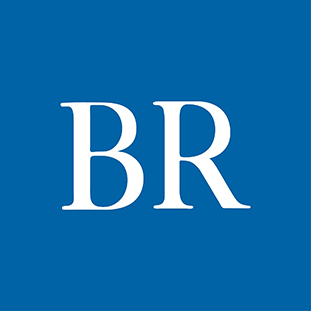 The Business Record's 2020 90 Ideas in 90 Minutes event features prominent leaders from around the state and will be held virtually. The nine leaders will share 10 of their best programs and initiatives – both big and small – that can be applied to any operation. They will present their top ideas in a fast-paced discussion, and the rest will be included in a magazine. Here's a sneak peek at one idea from each leader.
Wendy Wintersteen
President, Iowa State University
Celebrate innovation
One of my great joys as president of Iowa State University is assisting, promoting and celebrating "innovation" across campus and at the ISU Research Park. "Innovate at Iowa State!" needs to be more than a slogan – it needs to be a lifestyle for everyone on campus (especially in these extraordinary times). Innovation needs a champion. Taking a chance needs a champion. And when innovation works, a leader has to celebrate it and the people behind it!
Tanner Krause
President, Kum & Go
Set as strong a vision as you can
Whether for your organization or your team: Make it clear where you're headed. Agree upon a vision, explain why that's the goal, and repeat it until you are tired of saying it. Your vision might be clearly embedded into your head, but that doesn't mean it's there in your team's. Keep communicating the vision.
Ying Sa
CEO and certified public accountant, Community CPA
Building a new culture
Whatever culture we had before the pandemic, it was either enhanced or altered.
In our firm, the culture is about bringing the sense of "home" to many small business owners. That means when business owners come to our firm, the warm handshake, the compassionate embrace, the sound of home language – all of that is part of our culture.
All of that person-to-person contact was gone with the wind with this pandemic. So we rebuilt our culture. We started to provide timely webinars in four different languages for our clients. Since they cannot meet us to ask questions, they can go online and listen to the webinars we posted throughout the week that answer their questions.
To make our webinar relevant, we came up with content about the new government guidance in less than 12 hours. Community CPA's YouTube channel became a place where our clients felt they could shake our hands and embrace us virtually. One of them wrote: "I found myself being silly because I literally laughed with you and answered your questions while listening to your webinar."
Alex Watters
Career development specialist, Morningside College; member of the City Council in Sioux City
Two ears and one mouth
I know I'm not the first person to tell you that we need to listen more, but I think this visual is a good reminder to listen twice as much as we speak. When listening we need to make sure that we are not simply formulating a response in our head, but striving for understanding as well as open communication.
Rob Sand
Auditor, state of Iowa
Let your employees live anywhere
We've got to be more supportive of smaller towns and rural areas in Iowa, and of employees who would prefer to be there. There are lots of jobs in our urban areas, there is growth here. No one store goes out of business and causes collective anxiety about whether our community can go on. That's not the case in most places in our state, the same places that many people are born in but have to leave for lack of job opportunities.
That's why I started our Statewide Work, Statewide Jobs initiative to help our employees be where they want to be, and help these communities grow. The way it works is after spending one year in our office you can request to move anywhere in the state and, assuming you are on your feet professionally, then we will aim to assign you audits within 60 miles of that area. You can just work out of the local courthouse, city hall, library or home every day. It reduces our office space demands while making use of excess public space in rural areas. Our clients end up paying less for mileage and hotels. And our office will see reduced turnover, as there's not as much competition for us in smaller towns. It is a win for the state, a win for our office, a win for our clients and a win for our employees.
Jan Jensen
Women's basketball associate head coach, University of Iowa
Everyone matters, always
Our program operates on the premise that regardless of the stat sheet or accolades, no player is more important than the other. The "star" player matters just as much as the last player off the bench. Why is this pivotal? Because it's absolutely true. Your star player and key contributors can rack up wins for a while, but if they get all the focus all the time, the team's cohesiveness begins to diminish as the other members of the team feel unimportant. Things rarely go exactly as planned in our game, so when we need to dig deep into our bench in a 5-point game to advance to a conference championship, it's pivotal that each student-athlete with I-O-W-A written across their jersey feels they are prepared for the moment and understands that they have always mattered. Winning championships takes every single player being vested, every single day. And the way each and every player feels, each day, depends on you.
Pernell Cezar
Co-founder of BLK & Bold
Be authentic
Bring your whole self to what you do. This is the most important mantra for our team. Being yourself brings a level of clarity and alignment that no one else can offer. It is the strongest foundation you can have as you engage with others and the work that you'll bring to the world. There's no better feeling than being comfortable with yourself while pursuing and delivering results at the same time. Embracing your authentic self allows for others to be motivated that they too can do the same, while not compromising on the work or results they are looking to deliver.
Simon Estes
Award-winning fine arts performer
Honesty and Integrity
Both are very similar but I believe whenever we are involving another human being, honesty and integrity means dealing a business with fairness, truthfulness and no selfishness.
Mónica Reyes
President, DREAM Iowa
Work what you got
DREAM Iowa was undertaking a wide range of projects between 2012 and 2017. As a board, we couldn't keep up with it all. We then switched focus to explore our strengths. As a mortgage lender I discovered an opportunity to focus on programs that stimulate the financial growth for immigrants from generational poverty to generational wealth. We developed a financial independence curriculum with benchmarks and began traveling the state of Iowa to share financial knowledge with immigrant Iowans.
Facebook Notice for EU! You need to login to view and post FB Comments!