SPAL USA expanding footprint in Ankeny
New $35 million facility will be built in Crossroads Business Park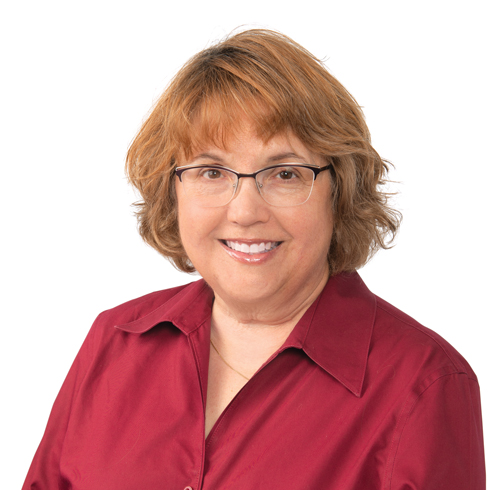 SPAL Automotive, headquartered in Italy, plans to expand its presence in Ankeny with the construction of a $35 million state-of-the-art manufacturing, distribution and office facility that would be built in Crosswinds Business Park.
The company has supplied its products to customers in North America since 1989. In 2004, it opened an office/warehouse facility in Ankeny that houses its subsidiary SPAL USA.
The company's expansion includes moving a portion of its manufacturing operations to the new facility in Ankeny.
"SPAL joined Ankeny's business community when our business community was in its infancy," said Derek Lord, Ankeny's economic development director. "Twenty years later, SPAL had chosen Ankeny again, this time as its home for manufacturing in the U.S.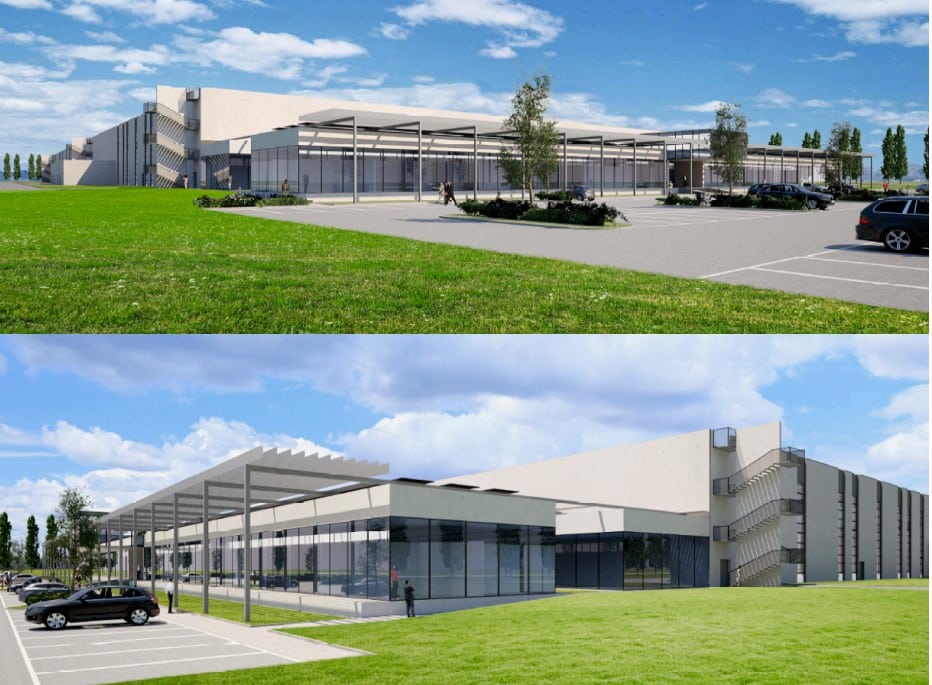 "There isn't a greater vote of confidence in our community and economy than when a company, facing a major decision point, chooses to stay and reinvest."
SPAL Automotive, founded in Correggio, Italy, in 1959, designs, produces and markets high-quality electric fans, blowers and fluid pumps for automobiles, buses, trucks and numerous types of machinery. It has subsidiaries and offices worldwide including in China, Brazil, South Korea and India.
SPAL USA will produce a product at its new facility that will include three components: a motor, fan blade and external shroud, said Tom Phillips, former president of SPAL USA and the consultant on the company's Ankeny expansion project. The motors will continue to be made in Italy "because it is a very efficient, automated operation."
The motors will be shipped to the Ankeny facility, Phillips said. "Then we'll be doing plastic injection molding to make the shroud and fan blade, and then marry the three components together. We'll do our equivalent of quality testing [in Ankeny] and then sell the product into the market. …The next evolution would be to do complete manufacturing here but I can't say when that is going to be."
The Ankeny City Council this week approved a development agreement between the city and SPAL USA that would provide the company with five years of tax-increment finance rebates of up to $1.2 million. Construction of the 215,000-square-foot facility is expected to begin in the fall and be completed in early 2025. The new facility will house SPAL USA's current workforce of about 26 as well as an additional 39 employees.

The company is also applying for incentives from the State of Iowa High Quality Jobs Program. The Iowa Economic Development Authority board is expected to vote on the application at its May 12 meeting.

SPAL's expansion to the U.S.
SPAL USA's expansion is rooted in businessman and civic leader John Ruan Sr.'s vision to expand international trade in Iowa. In 1983, Ruan began Iowa Export-Import as a way to connect U.S. companies with international markets and products. (Ruan died in 2010.)

During a visit to Europe in the late 1980s, an Iowa Export-Import representative visited SPAL Automotive's facility in northern Italy, Phillips said. The representative suggested SPAL Automotive sell its products in the U.S. The company did what the representative suggested "and found that it was quite successful," Phillips said.

For over a dozen years, Iowa Export-Import – now known as Concentric International – was the exclusive North American distributor of SPAL Automotive products. In the early 2000s, SPAL Automotive decided to open a facility in the U.S., and after a search it settled on a location in Ankeny. In 2004, it opened a sales and distribution center in a 40,000-square-foot facility at 1731 S.E. Oralabor Road.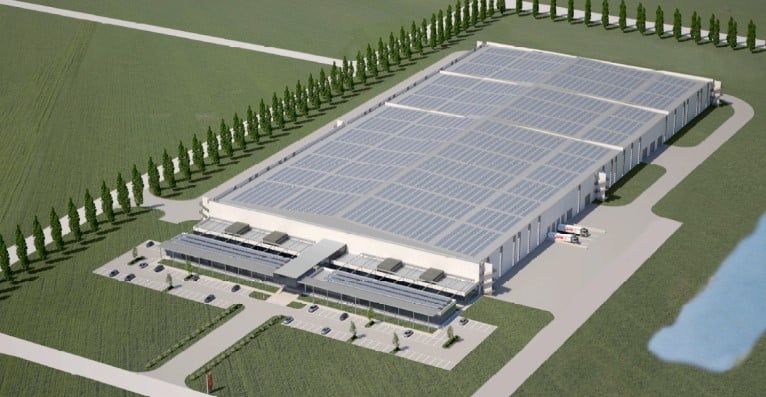 "It turned out to be a good location for us because we're right at the crossroads of the country," Phillips said. "We are moving product every day. It allows us to reach the East Coast, the West Coast as well as Canada and Mexico."

Discussion about expanding its SPAL's presence in North America began several years ago, said Justin Sample, president of SPAL USA. The company recently won a contract with a major U.S.-based auto manufacturer to make cooling fans for a new electric platform. The contract turned the idea of expanding into a reality, he said.
Again, company officials searched nationwide for a location for the new facility, ultimately deciding to remain in Ankeny, Sample said.

"Keeping our business in Ankeny allows us to keep our current team in place, which is very, very important to us," Sample said. In addition, the expansion will prompt hiring new employees. "The workforce in Central Iowa is great and it's very well-educated," he said.

Ankeny's location near the intersection of Interstate highways 35 and 80 was also an important factor in remaining in Central Iowa, Sample said.

Location of new facility
SPAL USA plans to build the facility on about 25 acres between Southeast Convenience Boulevard and Southeast Crosswinds Drive in the Crosswinds Business Park. The facility will be east of Kreg Tool Co.'s new headquarters at 7500 S.E. Convenience Boulevard.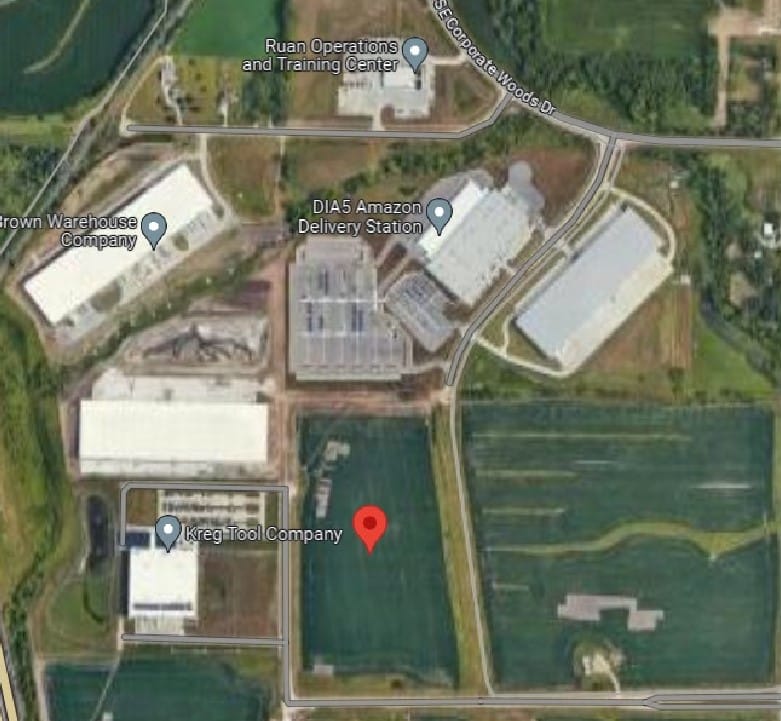 Construction of the new facility is expected to be done in up to three phases. The first phase includes 215,000 square feet of office and manufacturing space. When completely built out, the facility could have up to 360,000 square feet of space, Sample said.

"It would be a rather large facility for that area," Sample said.

SPAL Automotive is an environmentally conscious company and plans on building a facility that is energy efficient, Sample said.

The facility will operate on electric energy, powered mostly by existing renewable electricity and solar panel technology. It "will be as close to carbon neutral as we can get it," Phillips said.

Eventually, SPAL USA's existing facility on Oralabor Road will be sold, Sample said. "We don't have a timetable for that."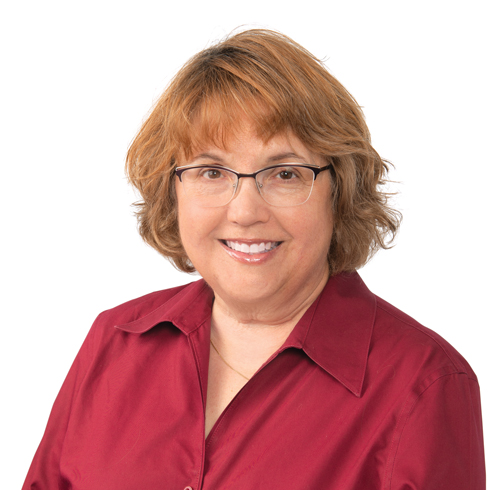 Kathy A. Bolten is a senior staff writer at Business Record. She covers real estate & development, law & government and retail.
Email the writer
Facebook Notice for EU! You need to login to view and post FB Comments!