Special coronavirus update from Business Record and dsm leadership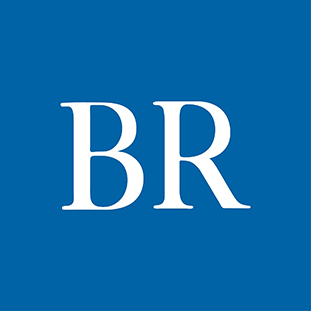 Good evening,
At Business Publications Corporation, it's our mission to help our business, cultural and philanthropic communities stay informed so leaders can make the best possible decisions as we all move forward in uncertain times.
As the coronavirus has spread into our state and the effects have begun to be felt, we want to assure our Business Record, dsm Magazine and ia Magazine readers and partners that we are positioned and committed to continue providing the news products and services we know you depend on.
Even before the coronavirus, we had developed a contingency plan that allows us to maintain business continuity and ensure delivery of both our digital and our print products in the event of a situation that would require a remote workplace environment.
Below you'll find an update about what our team is doing to keep the community informed, and how we are currently proactively preparing should there be a disruption to future BPC events.
We aim to help you understand and navigate business, our community and everyday life, and when disruption occurs, we are here for you. And in the moments that a break is needed, you can count on us to cover the civic, arts and cultural happenings that enrich our lives and provide social interaction at a time where social distancing has become a necessity.
This continues to be a rapidly evolving situation; we are committed to keeping you informed and are confident in our ability to provide you the information you need.
– Connie Wimer | Chairman, BPC
– Suzanna de Baca | President and Group Publisher, BPC
– Chris Conetzkey | Publisher & Executive Editor, Business Record
– Jason Swanson | VP of Operations, BPC


Here's what we are doing to keep you and our community informed about the coronavirus:
– For free live news updates throughout the day, event cancellations and coverage of the business effects, please visit www.businessrecord.com/coronavirus. Our reporting will also be included in our free daily e-newsletters: Sign up here.
– As a public service, we have decided that the daily coverage of the ongoing situation will be free and open to the public.
– Our newsroom stands ready to report on the ongoing developments. Please send all news releases to our newsroom@bpcdm.com email address. In addition, if you have news to share, please reach out to Senior Staff Writer Joe Gardyasz (joegardyasz@bpcdm.com) and/or our associate editor Emily Barske (emilybarske@bpcdm.com) both of whom will be leading our reporting efforts.
– We also invite you to share how the virus is already affecting your industry and what you expect to happen. We welcome any questions you'd like our reporting team to dig into as well. Take the survey or submit a question here.
Here's how we are proactively approaching upcoming Business Record and dsm Magazine events:
Our priorities are the health of our community and continuing to help businesses do business better. In its latest update, the Iowa Department of Public Health (IDPH) is not making any recommendations to cancel planned events or mass gatherings at this time. However, we are actively monitoring updates from the CDC and the IDPH, and are taking our guidance from city and state government and health leaders to align with best practices surrounding events.
We are currently looking at all BPC events and are closely monitoring what is still a rapidly evolving situation. Should the situation continue to evolve, we have developed contingency plans that include potentially rescheduling events or transferring them to digital experiences. We are working directly with stakeholders on event plans and will contact event attendees should we need to implement contingency plans.

Taking pride in Des Moines and Iowa …

Even as we navigate health and market situations, we turn to arts, culture, food and community to add richness to our lives, now more than ever. You can count on dsm Magazine and ia Magazine to continue covering the breadth of culture in Central Iowa and the state, reflecting fresh reasons to take pride in the community we share.
Facebook Notice for EU! You need to login to view and post FB Comments!