Stadium delay means related Krause projects also will be postponed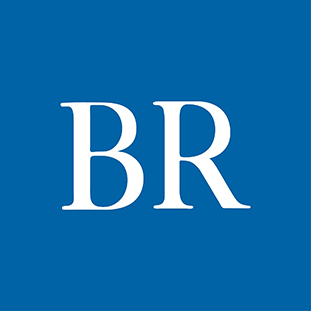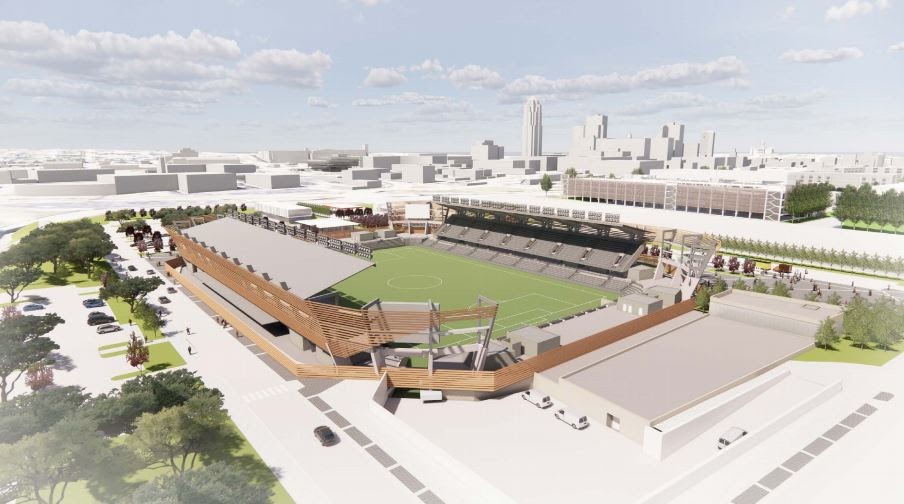 The one-year delay in opening Pro Iowa Stadium and Global Plaza also means other related Krause Group projects will likely be completed at dates later than originally planned, people associated with the project said.
The delay, announced earlier this week, is not expected to affect progress of developments east of the proposed stadium complex, Matt Anderson, Des Moines' deputy city manager, said.

Hubbell Realty Co. and Sherman Associates are developing a large area south of Martin Luther King Jr. Parkway and east of Southwest 14th Street. Development is continuing in that area, which includes residential and commercial projects, Anderson said.

"The key for Hubbell has already been taken care of, and that was getting Dico down and getting that eyesore out of there," Anderson said. "They're already working on plans to continue marching toward the west, and so whether the stadium is done in '24, '25 or '26 doesn't impact Hubbell.

"Obviously, everyone would like to see the stadium done sooner rather than later, but the real impediment to [Hubbell] … was Dico."

The 43-acre site at 200 S.W. 16th St. had been occupied by manufacturer Dico Inc. The site was placed on the U.S. Environmental Protection Agency's Superfund list in 1983 and sat unused for more than 25 years as the property's former owner fought the federal government on cleanup costs and other issues. An agreement was reached in fall 2020, and in 2021 the site was cleaned, a process that included removal of abandoned buildings, above-ground tanks and other debris.

Krause Group, through its development arm Krause+, plans to build a 6,300-seat multiuse outdoor stadium on the site. The stadium would be used by a USL Championship soccer team and would also host other events.

The stadium and Global Plaza are the centerpiece of an estimated $550 million redevelopment plan that includes the area south of MLK Parkway and an area north of Ingersoll Avenue between 15th and 18th Streets.

Krause+ partnered with the city of Des Moines to request funding through the Iowa Reinvestment Act. Last June, the Iowa Economic Development Authority gave preliminary approval to providing up to $23.5 million in state hotel/motel and sales tax revenue to the $550 million redevelopment project. The board has until July 1, 2025, to provide final approval and award the funding, according to an IEDA spokesperson.

Construction of the stadium and Global Plaza, with development costs estimated at about $95 million, was expected to start this summer and be completed by spring 2024. This week, backers of the project announced the stadium and plaza would open in spring 2025.

"As we reevaluated the construction timeline — factoring in supply chain and cost challenges, remediation of the DICO site and conversations with vendors — we determined that a 2025 opening date is more reasonable," Charley Campbell, Iowa Soccer Development Foundation secretary, said in a prepared statement. "This gives us the best possible chance for the team to play a full season."

The Iowa Soccer Development Foundation is the fundraising arm of the initiative to bring professional soccer to Des Moines.

The delay also means the start of construction of a proposed stadium hotel and a nearby entertainment center will also be postponed, Nate Easter, director of commercial development for Krause+, wrote in an email. "We believe it is the best interest of [the projects] to align with the stadium timeline."

"Given the complexity and the realities of any development in today's environment, coupled with Midwest weather, it's not unusual to see projects of this magnitude delayed to accommodate challenges like increases in various material costs," Claire Brehmer, senior communications specialist for Hubbell Realty Co., wrote in an email. "All developers are experiencing these types of decisions to some scale – it boils down to how well each has prepared to combat these headwinds in advance."

Anderson said he's not concerned that the proposed stadium project could take even longer to complete than is now being proposed.

"This is a complex project that takes a long time," he said. "Everything is moving forward … and grading could begin in the fall. It's not like you're an entire year behind on construction, but winter is going to impact what you can do which impacts your ability to get a first kickoff in 2024."

Anderson said the city is proceeding with planned street improvements in the area as well as the installation of sewer and water lines.

"We're moving forward with some of those improvements, so it doesn't impact our work at all," he said.
Facebook Notice for EU! You need to login to view and post FB Comments!