Struggling ag sector contributes to decline in Iowa's GDP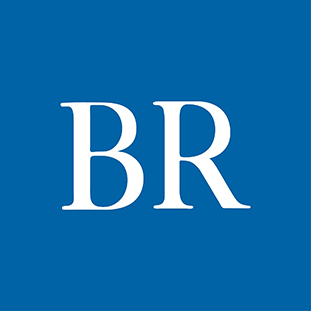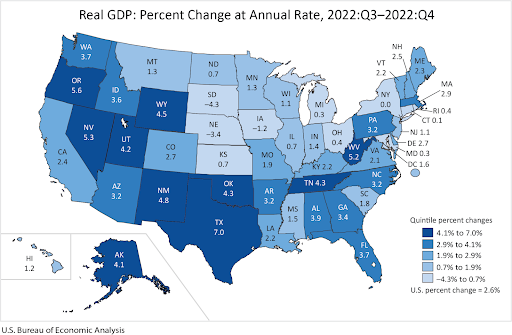 Iowa's gross domestic product declined by 1.2% in the fourth quarter of 2022, largely behind weak performing agriculture and financial sectors.

The decline followed growth in the third quarter, an increase that followed three straight months of decline in the state's gross domestic product, which measures the monetary value of finished goods and services. In quarterly reports, the GDP is expressed in annualized amounts.
In the fourth quarter of 2022, the value of Iowa's GDP was just under $176.7 billion.
Iowa was one of only three states that had a decline in their GDP in the fourth quarter. The other two were South Dakota and Nebraska, which experienced larger declines at 4.3% and 3.4%, respectively. A decline in GDP in the agricultural sector was a leading contributor to overall declines in GDP in all three states.
Other Midwestern states all saw increases in GDP, with Wisconsin seeing a 1.1% increase, Minnesota a 1.3% increase, Missouri at 1.9% and Illinois seeing its GDP grow by 0.7%. The GDP for the U.S. in the fourth quarter grew by 2.6%.
According to the report, released on March 31 by the U.S. Bureau of Economic Analysis, the agriculture sector declined 2.49% in Iowa in the fourth quarter, the largest decline of any sector in Iowa. It declined by more than 5% in Nebraska and South Dakota, the report showed.
Anne Villamil, a professor of economics at the University of Iowa, said farmers continued to struggle with rising input costs and inflation in the fourth quarter. She also cited the war in Ukraine and its effect on agricultural prices.
"These increases in costs and decreases in revenue have lowered profits," she said. "There are also concerns about increasing concentration in the industry, which especially affects small farms."
Iowa also experienced a noticeable decline in GDP in the finance and insurance sector, which fell 1.03% and the real estate sector, which fell 0.46% in the fourth quarter.
Villamil said finance and insurance are facing "significant downside risks from inflation, rising market interest rates and geopolitical uncertainty."
"These factors can hurt bank profitability, weaken credit quality and capital, and limit loan and deposit growth," she said.
Villamil said the recent bank closures have increased pressure on the industry.
She said declines in private equity and venture capital performance led to lower-than-expected returns in investment income.
"Declining real estate values also reduced alternative investment income," Villamil said.
Sectors that saw growth in the fourth quarter in Iowa included durable goods manufacturing, which increased 0.73%, and retail trade, which rose 0.60%.
Nondurable goods manufacturing dropped slightly, declining 0.06%, the report showed.
Facebook Notice for EU! You need to login to view and post FB Comments!