Study: Thousands of new jobs will spur need for affordable housing in Des Moines area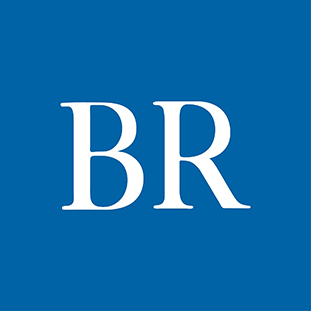 More than 150,000 new jobs are expected to be added in the greater Des Moines region during the next two decades, sparking the need for affordable housing that is located near employment centers, a new workforce housing study released today shows.

To accommodate the new workers, Polk, Dallas, Warren and Guthrie counties will need to add 33,592 owner-occupied housing of all types before 2038 and 23,577 new rental units, the analysis shows.

And because 70% of the new households will have annual incomes of less than $75,0000, more than half of the new owner-occupied homes will need to be priced below $175,000 and three-fourths of the new rental units will need to charge monthly rents of less than $1,250, according to the yearlong study sponsored by Capital Crossroads, the Polk County Housing Trust Fund, Des Moines, Ankeny, Clive, Norwalk, Urbandale and West Des Moines.

"We've identified that we have a challenge, but we have the opportunity to get ahead of it," said Nikki Syverson, director of Capital Crossroads, a regional planning organization. "So many other cities across the country did not do this, and they are experiencing housing crises. What we have the opportunity to do is create solutions now."

Currently the Greater Des Moines region has a shortage of housing stock available for workers whose income is in the low to moderate range. In addition, nearly 58,000 households in the four-county region spend more than 30% of their income on housing, a sign that they may have difficulty paying for food, medical care, transportation or clothing.

With the expected growth in population, the demand for affordable housing will grow even more, according to the study, completed with the guidance of researchers from the Virginia Center for Housing Research at Virginia Tech. If the Des Moines area cannot provide affordable housing for its workers, economic growth in the area could stall, say area leaders.

"Housing costs will rise and it will be a less desirable location for the workforce," said Erin Olson-Douglas, Des Moines' economic development director.

Affordable housing in all communities
The shortage of affordable housing in the area is not an issue that can be addressed solely by one community, Syverson said. All area communities will need to find ways to provide housing that people who work in the communities can afford.

Currently a large disparity exists in housing prices between Des Moines and suburban communities, a review of building permit data shows. In April, the average value of a new single-family house in Des Moines was $163,734. In West Des Moines, it was $333,752 and in Ankeny, $271,672.

"Communities need to be taking a look at the folks who work in their community and be asking themselves, can those workers live here if they choose to," said Eric Burmeister, executive director of the Polk County Housing Trust Fund. "If the answer is 'no,' then they have that larger question to answer, which is, 'Are you willing to change that?' "

The study showed that over the next 20 years, just 12% of the owner-occupied housing demand will be for homes valued at $350,000 or more.

"We're talking about changing the paradigm of the single-family house," Burmeister said.
People are accustomed to single-family houses situated on 70-foot-wide lots, he said. "That's what we start to think about when we think about what do houses look like. Now we're going to have to ask, 'How can I get more density? Can the house be smaller? Can they be configured differently?'

"It'll be interesting to see how builders and developers address these issues. … We might end up being a more renter-centric community than we have been in the past."

Downtown housing needs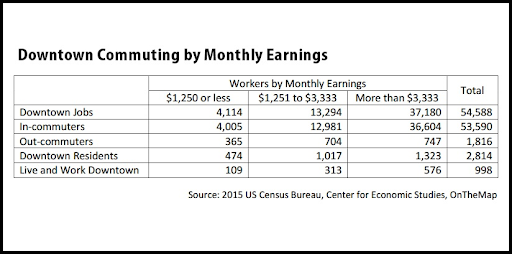 The study also looked at the role downtown Des Moines plays in the area's housing market. The study found downtown has an "unusually high" proportion of efficiency and one-bedroom rental units. It also found that just 2% of downtown workers live downtown and that more than 4,000 downtown workers earn less than $15,000 annually.

Without a mix of incomes and household types, the downtown area may be unable to support a variety of retail and other amenities that will help make the area "a vibrant, attractive neighborhood," the study said. "Downtown will struggle to keep residents in the long term because residents move as their families and income grow and larger units become attainable where they can build equity."

The results of the study will be shared Monday with the Des Moines City Council and Polk County Board of Supervisors and in meetings with business leaders, developers and builders. In addition, discussion groups will be held during the summer to identify affordable housing solutions. The goal is to announce a strategy in late fall to address the issue.The entire report can be read here.
Facebook Notice for EU! You need to login to view and post FB Comments!