Supply chain managers forecasting recession in Creighton University report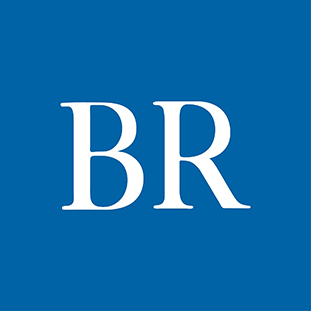 The majority of supply chain managers responding to a survey said they believe the economy will sink into recession in 2023, according to Creighton University's Business Conditions Index released Wednesday.
According to the survey, Iowa's index fell to 47 in January, down 0.8 points from December as inflation hourly wages dropped 3.7% in 2022.
The index ranges from zero to 100, with a score of 50 representing neutral growth.
For the overall survey of supply chain managers in a nine-state region that includes Iowa, the index declined slightly to 47.
Ernie Goss, director of Creighton's Economic Forecasting Group, said the index has declined for eight of the past nine months, "flashing recession warnings for 2023."
"This marked the lowest January reading for the overall, or business conditions index, since 2008, the beginning of the Great Recession," Goss said in the report.
According to the report, 60% of supply chain managers responding to the survey said they expect the economy to fall into recession this year.
Other components of Iowa's index fell below growth-neutral in January, including new orders (45.7), production or sales (49.2), employment (45.3) and inventories (40.6). Only delivery lead times rose above growth-neutral at 54.1 in January.
In other components of the regional score, the new hiring index fell below neutral growth for the third time in the past four months, to 46.3, as manufacturers added jobs at only a modest pace, the report showed.
"In January, 25.9% of manufacturers reported a reduction in workforce compared to only 8.3% in December," Goss said.
The inventory index dropped sharply to 38.9, down from 52.1 the prior month, suggesting a return to some bottlenecks in supply chain distribution for January.
In the report, Goss addressed moderating inflationary pressures, saying he expected the Federal Reserve to increase rates again. The Federal Reserve Board on Wednesday approved a rate hike of 0.25% to continue its efforts to lower inflation.
Trade numbers also were down in January, with the export index falling a half point to 42.8, and the import index dropping to 34.3, down more than two points from December.
Despite fears of recession, the confidence index rose two points to a still very weak 25 in January.
"Supply managers named supply delays and disruptions as their firm's greatest threats for 2023," Goss said.
Facebook Notice for EU! You need to login to view and post FB Comments!