Survey: Over one-third of Iowa adults have less than $5,000 invested for retirement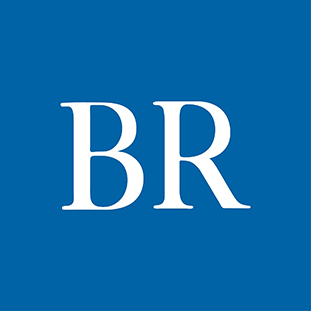 Nearly half of Iowa adults feel that they are not adequately planning or financially prepared for their retirement, according to results of a statewide survey released Thursday by the Association for Financial Counseling and Planning Education.

The AFCPE conducted the survey in collaboration with the Iowa Insurance Division, AARP Iowa and Detroit Public Television, with funding by a grant from the Investor Protection Trust. On Aug. 29 and Sept. 1, an Iowa Public Television program and a free forum at IPTV will be held to guide Iowans in getting started or in increasing their retirement investing.

The survey of 500 Iowa adults found that more than one-third (37%) — corresponding to 1.2 million Iowans — said they have less than $5,000 saved or invested for retirement, not including the value of their house. The survey results also reflect that a large percentage of Iowans do not currently have any investments at all, with many respondents saying they do not have sufficient retirement planning knowledge to feel comfortable contributing to a retirement fund without seeking help from a professional financial adviser or counselor.

Notably, 24% of respondents said they do not have enough money to save or invest in their retirement.

"No amount is too small to save," said Doug Ommen, Iowa insurance commissioner, in a conference call with the participating agencies. "By starting with a little, they'll be surprised at how quickly it grows. The most important part is getting started. Every dollar matters for retirement."

When people do get started in investing, it's important to avoid potential scams by checking out a financial adviser's license status, Ommen said. "Many of the investment scams we see involve unlicensed individuals," he said.

The survey is part of a coordinated effort by the investor education organizations to provide Iowans with access to information about financial planning and pro bono financial planning services. IPTV will air "When I'm 65," a Detroit Public Television production on retirement planning, on Sept. 1 at 10 a.m.

"Every Iowan, regardless of income, race or background, should be afforded the ability to live comfortably in their retirement years," said Rebecca Wiggins, executive director of AFCPE. "The findings of this survey emphasize the need for accessible resources that promote foundational financial literacy and education that can guide responsible fiscal decision-making."

Other notable findings from the statewide survey include:

– 39% of Iowans are planning to live off of Social Security in retirement.
– 51% of Iowans are currently carrying credit card debt.
– 51% of Iowans said they did not verify a financial adviser's license status or check that investment products were registered before investing.

In response to the survey results, the Iowa Insurance Division will join AFCPE, along with AARP Iowa, Detroit Public Television and the Investor Protection Institute, for an informative event at Iowa Public Television's Maytag Auditorium, 6534 Corporate Drive in Johnston, on Aug. 29, from 5 to 8 p.m.

The program is designed to bring together financial professionals, government officials, community-based organizations and consumers to ensure Iowans have the education, tools and resources to plan for a secure future. "Making Cent$ of Retirement: An Investor Education & Protection Event" is free to the public. To register for the event, and to view full results of the survey, visit wi65.org/Iowa.
Facebook Notice for EU! You need to login to view and post FB Comments!