Survey shows slowing in manufacturing job growth, declining confidence as Iowa economy slows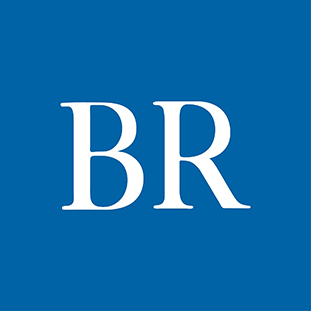 Iowa's economy slowed in October as growth in manufacturing jobs declined, according to a monthly survey of supply chain managers.

Creighton University's MidAmerican Business Conditions Index released today shows that Iowa's index score fell to 49.8 in October, down from 50.9 in September. The survey ranges from zero to 100, with 50 representing neutral growth for the next six months.

Components of the overall index for Iowa showed that the decline in Iowa's performance hinged on significant declines in scores in employment and inventories.

According to the report, Iowa's employment index sank to 39.1, down from 49.4 in September as job growth in manufacturing slipped in the third quarter to 0.19%, down from 0.39% in the second quarter, data from the U.S. Department of Labor Statistics showed.

The inventories index fell to 49.7, from 62.4 the previous month.

In other areas, Iowa's index score for new orders rose to 57.4 in October, from 45.8 in September, production and sales increased to 56.2, up about 13 points since September, and delivery lead times fell to 46.8, from 53.3 in September.

For the nine-state region covered by the survey, the overall index rose slightly to 53.1 from 52.7 in September. It was only the second time in the past seven months the index rose. But it remained above neutral growth for the 29th consecutive month.

Ernie Goss, director of Creighton University's Economic Forecasting Group, said the region "continues to add manufacturing activity, but at a slow pace with declining inflationary pressures."

The survey also indicated supply chain disruptions continued to ease in October, he said.

According to the report, supply chain managers said a lack of "committed, passionate workers is a challenge," with others expressing concern that the economy is on the edge of recession.

The region's wholesale inflation index fell to its lowest reading since August 2020, to 65.4, indicating that inflation may have begun to stabilize.

"Even so, I expect the Federal Reserve to announce an interest rate hike of 75 basis points (0.75%) to combat inflation at its meeting today with another 50-basis point increase in December," Goss said.

Supply chain managers indicated that they expect prices for inputs and supplies to rise by only 2.5% in the next six months, down significantly from six months ago.

When asked what their greatest challenge will be in the next six months, 33% of supply chain managers who responded listed supply chain disruptions, down from 58.6% two months ago.

Continued concerns about the economy and fears of recession caused the confidence index to slump to its lowest level since March 2020 and the onset of the coronavirus pandemic.

According to the survey, the confidence index fell to 18.5, down from 25.9 in September.

"Confidence indices for each month in 2022, all below growth neutral, are the worst string of readings since the 2008-09 recession," Goss said.
Facebook Notice for EU! You need to login to view and post FB Comments!