Iowa State's animal health hub helps animal vaccine startups prevent disease, further innovation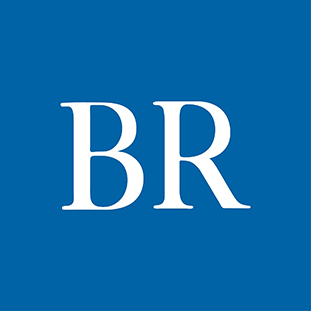 Years before the rapid production of mRNA vaccines for COVID-19 was in the news, the vaccine technology was already familiar to Joel Harris and his father, Hank, who founded Harrisvaccines in 2006.
Hank Harris, a professor emeritus of animal science at Iowa State University, and his graduate student and Harrisvaccines co-founder Matt Erdman, learned of a company called AlphaVax. It had created a viral particle technology using a form of mRNA, or messenger RNA, for human health.
AlphaVax could have been a contender in the race to produce a COVID-19 vaccine, but the lengthy regulatory approval process and lack of continued investment inhibited its efforts.
Harrisvaccines licensed the intellectual property to commercialize the solution for animal health, and after six years of navigating similar regulatory hurdles and working closely with regulators and state legislators, received its first license from the U.S. Department of Agriculture in 2012 to produce a swine influenza vaccine.
By 2015, the 25-person company had used the mRNA technology to quickly spin up vaccines and respond to two epidemics of porcine epidemic diarrhea virus and bird flu.
Doing that "validated that these mRNA-based technologies are a lot faster; we can respond quicker than [with] traditional vaccines," Joel Harris said. "I laugh about it now because in 2015 talking to the media or people about mRNA was way over everybody's head, and you flash forward to COVID, [and it's] on CNN every day."
Harrisvaccines was acquired by Merck Animal Health in 2015, but the Harrises have continued their work with mRNA vaccines by co-founding Genvax Technologies together in 2021, one of several vaccine startups based at the Iowa State University Research Park that are finding success.
The network of facilities, partnerships and resources based at and around Iowa State's campus offers a standard of animal health innovation unique in the Midwest and nationwide that is capable of attracting private companies, new startups, experienced faculty and investment.
Mazen Animal Health was one company that changed course because of its interest in Iowa. It started out in a neighboring Midwest state before moving to Ames in 2021.
Co-founded by Jenny Filbey and John Howard, Mazen's vaccine platform is designed to deliver oral vaccines to production animals like swine or poultry by embedding the vaccine in the corn seed used to make animal feed.
The basic process behind traditional injectable vaccines is inserting a gene into a microorganism that instructs the organism to make protein. Mazen's solution inserts the gene into a corn embryo instead, and when the corn plant is grown, the corn seed can be ground and used in feed.
The combination of both plant and animal science meant investors from both sides were interested, but didn't necessarily understand how the other side worked. Iowa has provided the company with supporters who are well-versed in the production of both pigs and corn.
"When we came to Iowa … suddenly you are talking to people who grew up on a pig farm and raised corn to feed their pigs. They totally understood," Filbey said.
Why animal health innovation matters
Animal vaccine solutions, particularly among startups, are trending away from the standard process that has been in place for decades and are moving more toward emerging technologies.
Genvax plans to commercialize a vaccine platform using self-amplifying mRNA nanoparticles technology, or saRNA, one of several mRNA derivatives gaining attention in the biotechnology space since the pandemic began.
Harris said scientific evidence is showing that a vaccine using saRNA may produce a similar immune response with a lower dose, which would lower production costs and the cost to the customer. This type of vaccine platform allows Genvax to take out several expensive steps of traditional vaccine production because it only requires RNA code to make the vaccine, not cells of the targeted virus.
Mazen's oral vaccine skips some of the same capital-intensive steps and can also help address the challenge of hiring workers to administer injectable vaccines.
"You have to find the labor that wants to work with animals and then get them trained to come through barns," Filbey said. "The pigs really hate it … and it's not the cleanest job in the world. The workers get injured, and so with our vaccine being dosed with feed, the animals don't even know they're being vaccinated."
Animal vaccine companies' yearslong efforts to develop and get funding and regulatory approval for innovative vaccine platforms are ultimately in pursuit of avoiding outbreaks of disease that can impede the food supply chain and agricultural economy.
"If we look at porcine epidemic diarrhea virus, it's deadly to newborn pigs," she said. "If you have a barn full of pregnant sows, and they are having their baby pigs and this virus goes through the barn, it basically wipes the barn out. The gestation period for a sow is almost four months, so you basically ground soy and corn to feed those animals for four months with no productivity."
Vaccines can block an illness before it starts, reducing the need to give animals antibiotics, she said. Filbey sees another potential opportunity to protect the food supply chain with an ingestible solution to prevent food-borne illness.
She said increases in regulation of the levels of illness-causing bacteria allowed in meat could start to affect producers in the future as meatpacking facilities may have to turn away animals that don't meet new requirements. Mazen could use its solution to introduce antibodies into the animal feed as well as vaccines.
Harris, who is also executive director of the Ag Startup Engine, said the potential impact of an outbreak has stakeholders on both the plant and animal sides of agriculture invested in the issue.
Iowa State University helped conduct a study in 2021 projecting the economic effects from 2020 to 2029 if all U.S. pork exports were eliminated because of an outbreak of African swine fever (ASF), a disease up to 100% deadly in pigs.
If exports stopped for two years, peak job loss in Iowa is projected to be near 6,000 before recovering to just 63 jobs lost by 2029. Projections for a 10-year halt in pork exports show losses of just over 22,000 jobs and $1.78 billion in value added by 2029.
The Harrises' goal with Genvax is not necessarily to make vaccines right away, but to be prepared to when an illness strikes. A vaccine could be produced within weeks using the saRNA technology, and it can be tailored to the specific strain of disease.
"What I tell investors and stakeholders [is that] the success of Genvax is not on us developing an ASF vaccine, it's us validating or getting regulatory acceptance of the platform so that if we have the opportunity to respond, that we can," Harris said. "It's all about rapid response and being able to generate different candidate vaccines very quickly to test and match to whatever's happening in the field."
With startups fostering growth of vaccine technologies at a pace larger companies usually aren't, Harris said having a range of solutions coming to market and in the pipeline will be key to confronting current and future animal health risks.
"The role that startups play is to be that outside innovation and validation and to tackle problems where in the beginning it's hard to define how big they are," he said. "If they can service that really well and create value, that's what's going to get them acquired, or to grow, or go public, or whatever their goals might be. At Ag Startup Engine, we invest so early that it's really a bet on the team or what they've put together and that they're really driven to do something that's 10 times better than what's on the market today, or a solution that isn't on the market."
At Iowa State, a driver of the university's support of startups on their path to commercialization is the vaccines and immunotherapeutics bioscience platform.
The Iowa State ecosystem
Mike Roof started working at Iowa State in 2020 as chief technology officer of the vaccines and immunotherapeutics research and innovation platform, one of four areas within bioscience that a 2017 analysis initiated by the Iowa Economic Development Authority identified as opportunities where the state of Iowa could lead.
Two of the other platforms are based at Iowa State: precision and digital agriculture and biobased products. The University of Iowa houses the medical devices platform.
Bioconnect Iowa partners with the universities to support innovators in these four areas, assisting with SBIR or STTR grant applications and providing guidance through the Iowa G2M Accelerator.
Roof came to Iowa State after more than 20 years working for pharmaceutical company Boehringer Ingelheim. As chief technology officer, he is the facilitator of Iowa State's collaboration with the animal health industry and an advocate for technology development and commercialization and faculty-based startups. He has overseen the start of two strategic partnerships with Ceva Animal Health and Merck Animal Health.
Iowa State's four-year partnership with Merck, announced in February, has so far launched eight research collaborations across Iowa State's colleges with more under consideration.
Roof said partnering with industry means the vaccine research and technology happening at Iowa State is "directly commercially relevant," eliminating some of the middleman in the early stages of vaccine commercialization.
"In the past, Merck would have done a study, they would have funded Iowa State, we would have delivered the results, and then, if it was successful, Merck would have to translate that into [their] company, Roof said. "Under the strategic partnership, it's a true collaboration where we have Merck scientists and Iowa State scientists working shoulder to shoulder."
Attracting global animal health companies like Zoetis and Boehringer Ingelheim to have a presence in Ames has been a combination of Iowa being a natural agricultural leader and the faculty and facilities available to advance the industry at Iowa State.
Of several animal health labs on campus, Roof said the Veterinary Diagnostic Lab is the "cornerstone that brings animal health here."
A new flexible research space called CYVAX launched about six months ago to bring smaller animal health companies into the fold.
Located in the research park, it has space for four tenants to do company-specific research and interact with the people and resources on campus. Roof said it can introduce companies outside Iowa to Ames and strengthen their connection over time.
"They don't have to build a million-dollar facility to come to Ames, Iowa," he said. "They can rent CYVAX for $3,000 a month and then, when it makes sense, grow and expand as they have defined projects and people. It's a really cost-effective and easy way to enter into our ecosystem."
Filbey said the Mazen team has found important connections at Iowa State, including Harris, Roof and Mazen's now-head of regulatory affairs Mark Zylstra as well as Kent Corp., which is an investor in Mazen and helping it develop its first vaccine.
The local ecosystem is vital to startups' success, but the part where commercialization of new vaccine technology can slow down is the regulatory process.
The time it takes for a vaccine product, especially a newer one, to receive approval from the U.S. Department of Agriculture and be ready to sell it is lengthy, which can affect which investors are willing to stick with the companies through the process.
"If you look at some of the companies that have gone public or some of the super high acquisitions in the last 10 years, it's never topped more than half a billion market cap, so there hasn't been like an animal health unicorn," Harris said. "I think that's really starved off a lot of investment into the space, which is really unfortunate because it's really needed with things like African swine fever and foot and mouth disease and avian influenza."
Filbey and Howard founded Mazen in 2016, but until 2021 and moving to Iowa the biggest challenge was finding the right investors. The company's series seed round consisted of all Iowa investors, Filbey said.
With two rounds of funding behind them, the team is focused on the regulatory process and is "making good progress" with the USDA to regulate the first vaccine grown in corn plants.
To bring products to market, Harris said the USDA approval process still needs continued "regulatory innovation," but the process has taken steps in the right direction since he and his father sought approval for Harrisvaccines.
Roof said the USDA has addressed the need for more speed in the innovation process by educating researchers so they build their research around regulatory standards from the beginning and developed new policies to regulate emerging technologies.
"I'd say the challenge that we have in Iowa specifically is more [around] the future CEOs and entrepreneurs," he said. "Many of our faculty are technical experts and very knowledgeable in what they do, but they don't necessarily want to be a CEO and run a company and raise money. I think that's equally as important as capital in our ecosystem is to find the next generation of CEOs that can advance new, novel technology."
Facebook Notice for EU! You need to login to view and post FB Comments!