Target to anchor $132 million shopping center in Waukee
Construction of store expected to begin in spring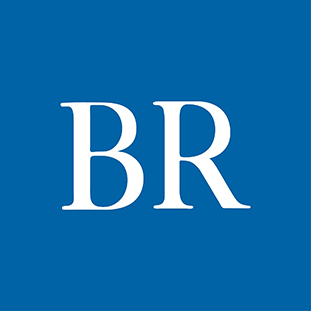 Target will anchor Waukee Towne Center, a 62-acre lifestyle center planned west of Southeast Alice's Road and about a block south of East Hickman Road in Waukee. Construction is expected to begin in the spring. Rendering below: The center will include an 8-acre lake with fountain, amphitheater, seasonal ice-skating rink, and green and public spaces. Architectural renderings special to the Business Record
Retail giant Target will anchor Waukee Towne Center, a 62-acre commercial development planned just southwest of the Hickman Avenue and Alice's Road intersection, the project's developer announced today.

The first phase of the $132 million project, described as a "lifestyle shopping center," will include a 148,00-square-foot Target, smaller commercial spaces, an 8-acre lake and several outlots along Southeast Alice's Road.

Construction of the Target is expected to begin in the spring, according to information provided by Mike Pierson, co-owner of Burlington-based Pierson Cos. The store is expected to open in mid-2024, a city official said.

The Minneapolis-based Target, which has 1,948 stores nationwide and in Canada, is the retailer most requested by Waukee residents, Brad Deets, Waukee's city administrator, said.

"It's a requested user that our residents would like to see out in this area," Deets said. "We've been saying for a number of years that [Waukee is] right at the cusp from a population standpoint to support some of these larger retail businesses.

"Clearly, we've arrived at that, at this point. We're excited that Target is willing to invest in the city of Waukee."

Last year, the U.S. Census Bureau identified Waukee as the fastest growing city in Iowa, increasing its population by over 8% between 2019 and 2020. The Dallas County community added over 2,000 residents during that time period and now is estimated to have over 26,400 residents.
"As Waukee grows, our residents expect a variety of dining, shopping and entertainment options within the community," Mayor Courtney Clarke said in a prepared statement. The Waukee Towne Center and Target fulfill a "longtime request of many residents and [will enable] residents to shop closer to home."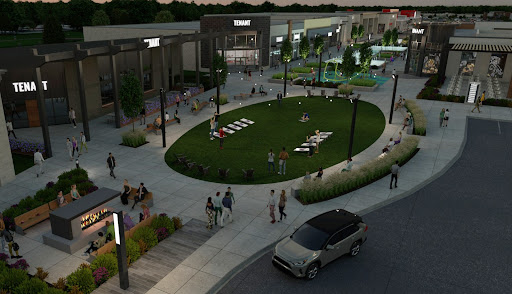 Waukee Towne Center will feature numerous amenities, including the lake with a fountain, access to the Raccoon River Valley Trail, an amphitheater, restaurants, a seasonal ice skating rink, and green and public spaces.

"When we discussed developing this parcel with the city of Waukee at the beginning of the project, they had a desire to see more than a standard power center," Pierson said in a prepared statement. "We believe we are creating a great gathering area for the citizens of Waukee … to enjoy shopping, dining and social gatherings."

Speculation has been swirling for several weeks that Target planned to open a store in Waukee. However, city officials, Pierson and Target spokespeople had declined to confirm the rumors.

Earlier this month, the Waukee City Council approved providing the proposed project with economic incentives. It also approved the second and third readings of an ordinance to rezone a portion of the property.

The rezoning request was fast-tracked so that the real estate transaction between Target and Pierson Development could be finalized, city officials said. Public documents show that Target purchased nearly 8 acres from Pierson, paying the developer $4.64 million. The transaction was recorded Dec. 16.

Target has seven stores in the Des Moines area, ranging in size from 123,000 to 187,980 square feet. The retailer hasn't opened a new store in the Des Moines area since the mid-2000s, records show.

The Waukee store will be among Target's largest and is expected to have features that are included in its newer stores, Deets said.

During Target officials' third-quarter earnings report call in November, John Mulligan, the company's executive vice president and chief operating officer, described some of those features.

A new store prototype that opened in the fall in Houston is nearly 150,000 square feet in size and includes "our latest thinking in store design, featuring a more open layout, localized elements to inspire and serve our guests, five times more space to support our digital fulfillment services, and sustainable features in support of our Target-forward goals," Mulligan said during the call.

Target also has begun adding two new drive-up service lanes to its stores, Mulligan said. One lane is for guests to pick up their drive-up orders and the other is dedicated to allowing guests to return items without entering the store, Mulligan said.

Development of Waukee Towne Center will occur in two phases, according to information provided to council members earlier this month. The first phase will include 185,000 square feet of retail space (including Target), the lake, the foundation for an amphitheater and a paved recreational trail that connects with others in the area.

Development of the first phase is expected to be completed in summer 2025.

The second phase, to be completed by late 2029, would include 85,000 square feet of retail space, construction of the amphitheater, a water feature, an ice rink and a playground.

CBRE and Fischels Commercial are handling the brokerage for Waukee Towne Center.

"Anytime that you can get a national retailer like Target, it will hopefully open the eyes of others to recognize that this area has something unique to offer," said Riley Hogan, senior vice president at CBRE, which has offices in West Des Moines.
Facebook Notice for EU! You need to login to view and post FB Comments!