TEDxDes Moines prepares local voices to join international network of ideas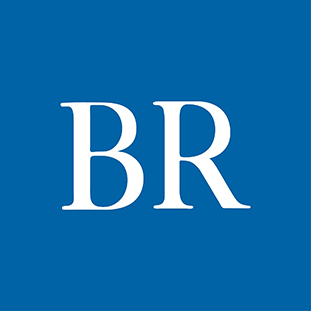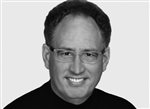 A new Des Moines nonprofit is preparing regional thought leaders to deliver their ideas through the internationally acclaimed program TEDx.
Scheduled for 7 a.m. to 5 p.m. on May 11, TEDxDes Moines "Through a Different Lens" will feature 14 speakers from the Central Iowa region. The event is organized by Think Engage DSM, founded specifically to work with the TEDx (Technology, Entertainment, Design) organization to bring a session to Iowa.
Speakers will have 12 minutes each to present their ideas. Topics include the dynamics of the deaf community and American Sign Language, sustainable agriculture, employment challenges for individuals with cognitive disabilities, and what "Iowa nice" means for the Black community.
"We're doing this because we believe that our greater community has something to say. We want to create a platform for the innovation and ideas," said Fred Darbonne, president of Think Engage DSM's board of directors. "TEDx is an opportunity like no other to really raise the visibility of the ideas and the people in our greater community."
The executive committee received about 140 speaker applications nationally to present at TEDxDes Moines but prioritized Iowa voices and entertainers in the final speaker selection, which is available at www.tedxdesmoines.org. Audience members can purchase tickets to attend the event in person at Franklin Jr. High School, or view the livestream online the day of the event.
Volunteers began working on a plan to bring TEDx to Des Moines in the fall of 2019, and by that November, TEDxDes Moines had a one-year license to use the TEDx branding for an event. Plans to debut the community event were recast with the onset of the COVID-19 pandemic, when the TEDx organization agreed to extend licensing for another year. Video of the speaking sessions will be posted online after review by the main TEDx organization, Darbonne said. The event is still seeking volunteers and sponsors.
"Not only are we doing this for the first time, but having to adjust to the impact of COVID forced us to learn in a lot of other ways," Darbonne said.
Despite challenges, the organization has made partnerships to help speakers polish their ideas and prepare to be reviewed by the main TEDx organization, which can republish videos to its audience worldwide. All speakers received a copy of the book "Talk Like TED" by Carmine Gallo for reference while writing and revising their manuscripts for the event. Wixted & Co., a crisis communications and public relations firm in West Des Moines, also sponsored three professional coaching sessions with each speaker as they prepared for the event.
TEDx events have been hosted previously in-state at Ames, Iowa City and Davenport by other organizers, but this is the first event held by Think Engage DSM.
"This is really a team effort, and all of our people are doing phenomenal work," Darbonne said.
---
"Through a Different Lens" by TEDxDes Moines
May 11, 7 a.m.-5 p.m.
Tickets and the list of speakers are available at
Facebook Notice for EU! You need to login to view and post FB Comments!