The corporate case for sustainability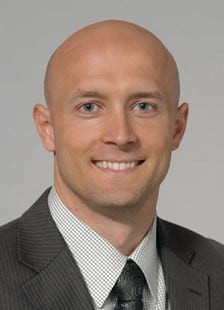 Kum & Go LLC, which was recently recognized as the large business winner of the annual Environmental Impact Awards, is among an increasing number of Central Iowa companies that are making significant strides in greening their operations. In Kum & Go's case, the company has made top-to-bottom changes both within its 11-state chain of convenience stores as well as at its corporate offices in West Des Moines.
Whether a big idea like a green store design or a small green project, increasing efficiency is an important part of each project. Proponents of each initiative must present a business case proving its cost effectiveness before it is launched, said Adam Hammes, whom Kum & Go hired in 2010 as its manager of sustainability.
In most cases, upfront investment in well-conceived green design, though more costly in the short term, makes sense over time, Hammes said.
"It's more expensive to do that kind of store design, so we budget for that and just know that it's an investment in our environmental/sustainability effort," he said. "A lot of times, convenience stores dabble in environmental stewardship and sustainability, but after they see what the cost is, they scale right back. We're in it for the long haul."
It's not just the new stores that benefit. Green innovations made in the newest locations later become retrofit changes to the older stores.
Companies have a wide variety of environmentally responsible initiatives available to them, many of which require only minimal expenditures of time or resources, said Michael Andresen, an architect with RDG Planning & Design. The steps his firm has taken to become more sustainable include eliminating the use of plastic water bottles in the office; maintaining a comprehensive recycling program for office materials; employing double-sided printing and print-tracking software to reduce paper waste; and moving to more bulk purchases rather than individual packaging.
RDG also conducts in-house training sessions, either during lunch events or during staff meetings, to educate employees about environmentally responsible steps they can take at home or in the office. The firm also posts signs around the office to highlight and educate about green features and programs.
Education is a key to advancing green initiatives, said Derek Nelson, sustainability coordinator with Pioneer Hi-Bred International Inc. The Johnston-based agriscience company conducts numerous lunch-and-learn events centered on environmental stewardship and sustainability, he said. Energy conservation in the office is among the low-hanging fruit the company has targeted, as well as expanding the items it accepts in its single-stream recycling program. Pioneer also plans to begin performing sustainability audits of its operations and facilities in the near future, he said.
For Kum & Go, being a family-owned company makes it easier to act in an environmentally responsible manner, Hammes said. "We have a lot of investment not only in the company but in Des Moines and the communities we're in, so we can think a little long-term versus with public companies, (where) there's a tendency to do quarterly reporting and that's what drives things," he said.
Maintaining a viable sustainability program requires support and input from employees, as well as from what the company's clients expect, said John Schreurs, president of Strategic America Inc. The marketing firm was awarded the 2012 Environmental Impact Award for small businesses recently. The awards are presented annually by Center on Sustainable Communities, Metro Waste Authority and the Greater Des Moines Partnership. Among the initiatives Strategic America has taken have been enhancements to the company's paper shredding and recycling programs, improved motion sensors with timers for larger common areas of the office and leasing a hybrid vehicle to use as a company car.
Sustainability "is part of our messaging, but you have to live it to be able to claim it," Schreurs said. "It is an ongoing process, though. You have to see what's attainable and who's going to own it."
Survey: Sustaining the bottom line
More executives believe that greater corporate sustainability leads to increased profits, studies by global consulting firm KPMG LLP indicate. In a report released earlier this year, 48 percent of executives surveyed said that implementing sustainability strategies would boost the bottom line, compared with 31 percent in 2008.
"The benefits often flow to the bottom line, as the search for new efficiencies cuts costs," KPMG researchers said in the report. "But they can also boost revenues by creating markets for new products and services. In both cases, sustainability strategies are triggering promising innovations."
Another national research study, this one by the Society for Human Resource Management Foundation, found that 68 percent of companies were engaged in some form of sustainable workplace practices. Respondents said the top five positive outcomes from sustainability initiatives were improved employee morale, more efficient business processes, stronger public image, increased employee loyalty and better brand recognition.
On the flip side, 28 percent of respondents said they were not engaged in any type of sustainability initiatives. The top obstacles preventing organizations from launching sustainable workplace practices were costs of launching, difficulty measuring return on investment, lack of support from organization's leaders, costs of maintaining programs and lack of internal capacity or knowledge.