The effort to reduce buildings' carbon footprints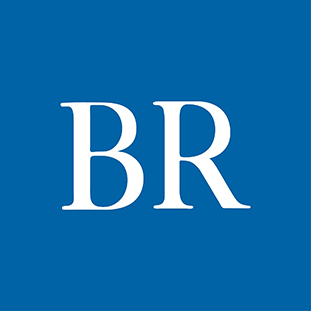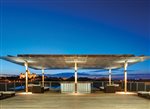 Among the questions architects ask as they begin the process of designing a new building or renovating an existing one is how to reduce the structure's carbon footprint.
The question is an important one because buildings account for 40% of the U.S.'s energy consumption, according to the U.S. Energy Information Administration. Buildings in the residential sector accounted for 22% of energy consumption in 2020; commercial buildings, 18%.
Architects have the ability to reduce the carbon footprint of buildings by finding ways to reduce carbon dioxide emissions, according to the Washington, D.C.-based American Institute of Architects. The group, through its 2030 Commitment initiative, is prioritizing energy performance and carbon reduction in building designs and product selection choices.
The group is also highlighting building projects that meet rigorous social, economic and ecological standards.
Earlier this year, Neumann Monson Architects received a COTE Top Ten Award from AIA – the industry's highest award for sustainable design excellence – for the design of Market One, an adaptive reuse of a historic building in Des Moines located at 130 E. Third St.
The building, owned by an entity managed by Blackbird Investments, was constructed in 1901 as offices and manufacturing space for Advance Rumely Thresher Co. The building originally was two stories tall. In 1912 it was expanded to three stories. About six years later, the structure was heavily damaged by fire. It was rebuilt the following year, according to a history of the building on Blackbird Investment's web page.
The office building now relies on geothermal and solar energy to achieve a 75% reduction in energy use in its 54,000 square feet. The redesign of the building was completed in 2014.
We talked recently with Channing Swanson, a partner at Neumann Monson, which has offices in Iowa City and Des Moines, about the Market One project and architects' efforts to reduce carbon footprints of buildings.
Talk about the initial steps that were taken in planning the redevelopment of the building at 130 E. Third St.
We first looked at it as strictly a historic renovation project that would utilize the state historic preservation tax credit program to fill in the hole in the funding gap that always exists with renovation or redevelopment projects. Very quickly it gained some traction to show off what the engineering company Modus could do. [Modus, whose partners include several of the people involved with Blackbird Investments, has offices in the Market One building.] We began this effort to combine sustainability goals for the project and the historic preservation rules, that are almost always in conflict with each other.
Can you give an example?
One of the things that the state and federal tax credit programs were going to look at for this project was the qualities of the interiors, which were large, open industrial factory space from the turn of the last century. They are all load-bearing, masonry exterior walls. Energy goals would tell you that that's a really bad way to save energy – having brick exterior walls. You would want to insulate the [walls], which would destroy the character [of the space].
Also, half of the windows in that building are 120 years old. If they could be salvaged, we had to salvage them and rebuild them. We essentially had to refurbish those windows to satisfy the historic preservation tax credit requirements. Doing so, though, was terrible for energy.
Talk about the energy-saving features of the building.
The building itself doesn't necessarily save energy. What it does do, though, is it produces its own energy through a combination of geothermal – heat exchange with the ground for both heating and cooling – as well as energy production from the 787 solar panels.
The building was initially slated to be net zero, so it would produce at least as much energy as it consumes. However, once we got into construction, that changed. [Originally, the lower level of the building was going to be used for storage. Instead, the lower level was designed to include offices.] Overall, the project didn't achieve a net zero rating for producing as much energy as it consumes. But it's still more energy-responsible than 94% of other new and renovated commercial office space in the country.
What did you learn from that project that you've applied to other projects?
We've learned how to balance the needs of historic renovations and energy sustainability. We applied the same principles to the renovation of the historic Fort Des Moines complex into housing, also with Blackbird. We've recently completed an office building in Iowa City for Midwest One Bank that through geothermal loops in the ground, [with] pipes that run through all the concrete structure, basically turns the building into a great big radiator that provides heating and cooling, depending on the season.
What else should people know about this project?
The developers were able to purchase the lot adjacent and converted it, not just into a parking lot – which is usually a bad thing – but a parking lot with about 650 of the solar panels to shade the parking lot and to provide all of that energy for the building. This project had that luxury. Not all projects can do that.
What's on the horizon when it comes to adding sustainability features to new or renovated buildings?
The global initiative or trend is that all of our buildings will become more energy-responsible, whether they are producing more of their own energy or they are optimized to save energy. At some point we're going to stop doing it voluntarily and be mandated to do it because we'll be forced to. … I like to think of it as just plain good business.
Facebook Notice for EU! You need to login to view and post FB Comments!