The Elbert Files: Are farmers missing the future?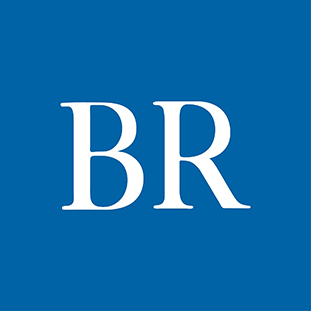 In a recent column about the future of food, I noted the lack of imagination in Iowa's two-crop rotation of corn and soybeans, much of which is grown for fuel.
The column prompted Thomas Dorr to share a study about the future of agriculture that was sponsored by the U.S. Grains Council in 2011, when he was president of that group.
You may recognize Dorr's name. He's an Iowa farmer who served on the Iowa Board of Regents (1991-97), as undersecretary of the U.S. Department of Agriculture (2002-2008) and in many other capacities.
Dorr, who grew up in northwest Iowa and now lives in West Des Moines, is not afraid of pushing the envelope. Current projects include efforts to reinvigorate rural Iowa by expanding animal protein and dairy operations.
The U.S. Grains Council study that he commissioned was titled "Food 2040" and focused on trends in China, Japan and other East Asian countries. It caused considerable angst among Grain Council members and ultimately led to Dorr parting ways with the trade association he led from 2009 to 2012.
The report was prepared by two respected international consulting firms, London-based Informa and Washington, D.C.- based Foresight Alliance. Although the 133-page report is now a decade old, it contains a lot of still-relevant material, some factual and some conjecture.
The titles of the report's six main "insights" are:
Bioscience Marches East: "East Asia is on a path to global leadership in bioscience, driven by huge investments and huge food needs," the report said. As China's strength grows, "Japanese resistance to biotechnology will face market and industry pressures from within" and an external environment increasingly shaped by China.
Whatever China Wants: "In 2040, the global food and agriculture market will be heavily shaped by Chinese preferences, needs and developments." China's "influence on global markets will be far-reaching, well beyond the impact of market size alone," the study said.
Harvesting Trust: As household incomes rise, Chinese consumers will be willing and able to pay for "value-added safety and quality." This will create a growing demand for "verifiable information" about food products that will reshape markets.
The invention of "new sensing and verification technology" will allow trustworthy products to command premium prices, the report said. As a result, "East Asian markets will belong to suppliers whose customers trust them because they can demonstrate the safety, quality and identity of their food."
Asia's Traditional High-Tech Diet: "East Asia has a long cultural tradition of using foods to achieve specific health results (e.g., improved physical stamina) or promote overall health," the study said.
Going forward, it added, "science will both prove and improve traditional foods and medicines," with China playing a leading role. This will lead to "growing crops that provide specific health benefits or serve as biofactories for needed functional compounds."
Asia without Kitchens: "In 2040, more than 70 percent of food in Japan may be prepared outside the home. Customers will rely on trusted brands, stores and foodservice outlets for most of their food, a majority of which will be processed or pre-prepared," the study said.
"Restaurants, foodservice chains, convenience retailers and other outlets will become consumers' primary interface with the food system." As this occurs, growers and processors will have less direct connection with consumers, and "radical new technologies to produce, protect, preserve, test, deliver and prepare food will proliferate."
No More Commodities: The changes will lead to a "proliferation of specialty grains and other crops" that will command a growing share of the East Asian market.
"East Asian consumers will not just demand crops, they will increasingly demand segregated and identity-protected crops for food processors responding to increasingly sophisticated tastes," the study said.
In a nutshell, that is the future of food and agriculture. Unfortunately, many Iowa farmers are so focused on corn and soybean yields that they can't see it.
Facebook Notice for EU! You need to login to view and post FB Comments!