The Elbert Files: Caucus confusion 2020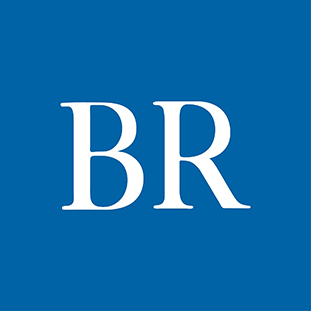 Iowa's Democratic caucuses next year will bear as much resemblance to past events as the 1976 caucuses did to ones before it.
1976 was the first year anyone outside Iowa really cared about Iowa's presidential nominating process. The way things are headed, 2020 might be the last.
Before the 1970s, Iowa's caucuses followed New Hampshire, and few people outside Iowa paid much attention.
That changed after the Democrats' disastrous 1968 convention in Chicago, where violence and a lack of democratic procedures produced reforms aimed at making the process more open and deliberative.
In Iowa the change required an earlier start for the caucuses, the first of several steps leading up to the national convention.
In 1972 the caucuses were held in January, instead of March, a full six weeks ahead of New Hampshire's first-in-the-nation primary.
No one much cared initially. But things changed during the next presidential cycle.
In late 1974, Jimmy Carter, a one-term governor of Georgia, led a pack of Democrats who began campaigning in Iowa more than a year ahead of Iowa's January 1976 Democratic caucuses.
National news media paid attention, and on caucus night party leaders created a number called "delegate equivalents" to give them something to report. Delegate equivalents were the number of Iowa delegates individual candidates could expect to receive six months later at the national convention based on their caucus support.
Of course, it never worked out that way because by convention time, candidates had dropped out and a lot of repositioning had occurred. But the "delegate equivalent" system stuck and remains in place today.
On caucus night Carter was declared the winner with 28% of the delegate equivalents, even though 37% were "uncommitted."
Carter didn't do much better in New Hampshire, where he won with a plurality of 29%. But he went on to win the nomination and the presidency.
His victory created the impression that the Iowa caucuses were a predictor of presidents.
Nothing that's happened since then has changed that, despite the fact that only two of the presidents elected after Carter – George W. Bush and Barack Obama – actually won contested caucus races.
Iowa's not-so-great track record led caucus defenders to say the role of Iowa was not to pick the winner but to narrow the field to a handful – three is the number usually cited – of viable candidates.
But even that is doubtful this election cycle, with 23 Democrats currently in the race.
With that many candidates, nearly half of all likely caucusgoers recently told the Des Moines Register's Iowa Poll they "wish some would drop out."
But that's unlikely.
What is likely is that the 2020 caucuses will include added layers of confusion.
For the first time ever, Democrats will release actual vote totals, alongside delegate equivalent numbers, thus giving campaigns two sets of results to choose to promote.
Also for the first time, Democrats will add online virtual caucuses, which will account for 10% of convention delegates and add to the confusion.
Finally, the huge field of 2020 contenders is competing on a national stage that has a much shorter time window.
In past years, the selection process stretched over five months. This time, more than two-thirds of the Democratic convention delegates will be chosen seven weeks after Iowa begins the process on Feb. 3.
The quick turnaround will discourage poor performers from dropping out. The financial expense of staying in the race will be offset by the expectation of cutting a deal at a convention that's unlikely to open with a clear winner.
Will confusion dampen interest in future caucuses?
Iowa Democrats might want to have a Plan B for 2024.
Facebook Notice for EU! You need to login to view and post FB Comments!