The Elbert Files: Cranking up the GOP turnout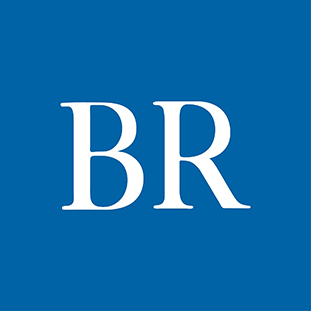 If you wonder why Donald Trump seemed so atypically gracious Monday night with his second-place finish in the Iowa Republican caucuses, it could be because he realized that the 45,427 votes he received was nearly 5,000 more than any previous Republican winner.
In any of the six other contested Republican caucuses since 1980, Trump would have been a walkaway winner with the votes he received on Monday.
Of course this year was not any other year. A record 186,874 Republicans turned out, and Trump came in second behind Ted Cruz, who received 51,666 votes, according to The Wall Street Journal.
This year, a record 12 Republican candidates competed for Iowans' votes. That's four more than in 1996, when Bob Dole bested a then-record field of eight candidates with a little more than 25,000 votes out of a total of roughly 96,000.
This year's GOP turnout was nearly double the 1996 number, and Cruz's total was roughly double the number Dole put up that year.
For several months, the big unknown about this year's Republican caucuses has been what the turnout would be.
As recently as one week ago, I couldn't find anyone willing to predict with any degree of certainty what it might be.
Most experts believed it would top the previous record of 122,255 set four years ago when Rick Santorum squeaked past Mitt Romney with just over 30,000 votes.
In addition to the record number of candidates this year, there was one other factor that made it virtually impossible to predict turnout.
Three of the candidates, including Trump, were outsiders who had never been elected to anything and who were counting on attracting Iowans who had never caucused before.
In fact, if you add up the vote totals of Trump (45,427), Ben Carson (17,395) and Carly Fiorina (3,485) and subtract that from Monday's total turnout, you get 120,567, which is very close to 2012's record turnout of 122,255.
By no means am I suggesting that the 66,307 combined votes that Trump, Carson and Fiorina received all came from first-time caucus voters.
Clearly, Cruz, Marco Rubio and Rand Paul also attracted first-time caucusgoers, and at this point it is impossible to know who benefited most from the votes of caucus newbies.
But it is reasonable to believe that any smart campaign would have figured out that if they could turn out something north of 40,000 votes this year, they would do well.
And the reactions Monday night of three candidates who exceeded that number – Cruz, Trump and Rubio with 43,165 – reflect that.