The Elbert Files: Hoiberg, Ferentz trivia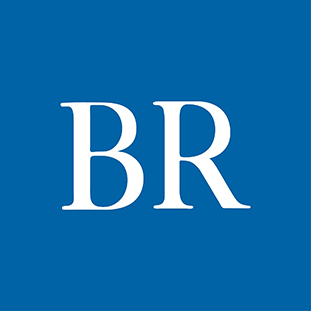 My longtime colleague Dan Piller makes a tongue-in-cheek argument that he put the idea in Fred Hoiberg's head of coaching basketball at the University of Nebraska. He could be right.
Dan is a month older than I am and a whole lot smarter. We have similar backgrounds and career paths. He grew up in Lincoln, Neb., and graduated with a journalism degree from the University of Nebraska in February 1970. I grew up in Ames and was a journalism graduate of Iowa State University in December 1969.
After college Dan was hired by the Des Moines Register, where he covered state government and became a business writer. I was hired, and fired in less than six months, by the Des Moines bureau of the Associated Press but eventually made it back to Des Moines by way of the Quad-City Times. At one point, we both covered state agencies, Dan for the Register and I for the Des Moines Tribune.
By the time the Tribune closed in 1982, Dan had become a business writer and moved to Texas, where he covered airlines, bank failures and the oil industry. After the Tribune, I also moved to business, covering the farm crisis, bank failures and utility mergers.
We reconnected in 2007 when Dan returned to the Register. He took a job as state editor but moved to the business desk when an opening came up. Soon Dan was covering agriculture, an industry that was entirely foreign to him, but which he said was a lot like oil, in that both are basically commodity businesses.
It was as the Register's farm writer that Dan ran into Hoiberg at the 2012 State Fair, where the then-ISU basketball coach was showing a Big Boar contender named Fred Hoiboar. "Hoiboar met the fate of all Big Boar losers," Dan explained in an aside. "He became pepperoni."
"I got a quote from Fred about his namesake," Dan continued. "Then I told him about seeing his granddad's Husker teams long ago while growing up in Lincoln."
Hoiberg's grandfather, Jerry Bush, had coached basketball at Nebraska for nine seasons (1954-1963) with a record of 81 wins and 132 losses. Dan also mentioned having gone to high school with Fred's aunt, Jane Bush.
He told Hoiberg that Nebraska was building a beautiful new arena and practice facility "and would have Big Ten money" to do it. With those resources, Dan suggested Hoiberg consider Nebraska his "ultimate destiny."
"When we parted," Dan added with a smile, "I'm sure he was obsessed with the idea of a future at Nebraska."
Hoiberg was named Nebraska's coach on March 30.
Ferentz's tax bill
One of the lesser-known provisions of the 2017 tax act was the creation of a 21% excise tax on "excessive compensation" paid to employees of nonprofits, which include most schools. Excessive compensation is defined as pay in excess of $1 million. The best-known example of that tax in Iowa is University of Iowa football coach Kirk Ferentz, who was paid $5 million in 2018, according to the Des Moines Register.
The $4 million of Ferentz's pay that is subject to the tax will presumably generate an additional $840,000 in taxes for the Iowa coach. Other high-profile Iowa coaches subject to the tax include UI basketball coach Fran McCaffery and Iowa State University basketball coach Steve Prohm.
Each was paid $2 million last year, according to the Register, which also said ISU football coach Matt Campbell was paid $1.9 million in 2018.
The excise tax will presumably boost the tax bills of McCaffery and Prohm by an extra $210,000 each, while it should increase Campbell's tax liability by an additional $189,000.
Facebook Notice for EU! You need to login to view and post FB Comments!