The Elbert Files: How to defeat Joni Ernst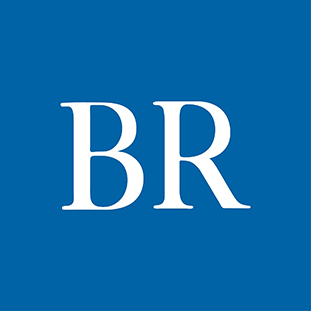 "Democrats are missing a huge opportunity," said a familiar voice from a bench in the John and Mary Pappajohn Sculpture Park.
I couldn't see his face in the shadow of a wide-brimmed straw hat, but I knew by the attitude it was my friend K.C.
"I thought the Democrats pretty much hit everything in their 20-candidate debates," I responded. "If you couldn't find something or someone to like in that menagerie, you might as well vote for Trump."
"Not those Democrats," K.C. said. "Iowa Democrats.
"They've got an opportunity to beat Joni Ernst and take back the Senate from Mitch McConnell, but they need to start now," he said.
"Like that will happen," I said. "Ernst is on her way to becoming a lifetime senator, just like Chuck Grassley."
"Maybe," he said. "But there's a window of opportunity."
"How so?" I asked.
"Think about how she got elected," K.C. said.
"As I recall," I said, "she was in the middle of a six-pack of Republican candidates in 2014 when she came up with a brilliant ad about castrating pigs. It went viral and helped her win the nomination and the fall election."
"What she said was that she grew up castrating hogs on an Iowa farm, and that when she got to Washington she'd know how to cut pork," K.C. said.
"So, what's your point?" I said.
"The point is she didn't."
"Didn't what?"
"She didn't cut pork. She didn't cut wasteful spending. She didn't drain the swamp, didn't balance the budget.
"Those are all things she promised to do in that 30-second ad" K.C. said.
"But today, there's more wasteful spending than ever. Just look at the new $137 million federal courthouse they're building on the Des Moines River. It is absolutely not needed."
"Big deal," I said. "Nobody keeps campaign promises. And what's wrong with bringing home some pork."
"Nothing, if you're honest about it," K.C. said.
"You're not grasping the uniqueness of Ernst's situation," he continued.
"I'll tell you what's unique about her situation," I said.
"She's a U.S. senator who is a mother and a combat veteran. She grew up poor and wore plastic bread bags to keep her shoes dry."
"There's a lot missing from her personal story," K.C. said. "But that's irrelevant."
"What's relevant is that she hasn't done any of the things she said she would in that commercial five years ago.
"If you want to defeat her, that's where you go. You go back to that ad.
"If Democrats are smart, they'll take her cute little commentary and turn it against her," K.C. said.
"They'll rerun her hog castrating commercial and point out that she's done none of the things she promised to do.
"They need to call her out for what she is. They need to say:
"'Phony Joni said she was going to help drain the swamp, but she hasn't.'
"'Phony Joni said she was going to cut wasteful spending, but she hasn't.'
"'Phony Joni said she was going to balance the budget, but she hasn't.'
"They need to run that ad from now until election day.
"It's pretty much what she did to beat Bruce Braley," K.C. said as he stood up and headed east on Grand Avenue towards the library.
Facebook Notice for EU! You need to login to view and post FB Comments!