The Elbert Files: Iowa's 'Monty Pythons' retire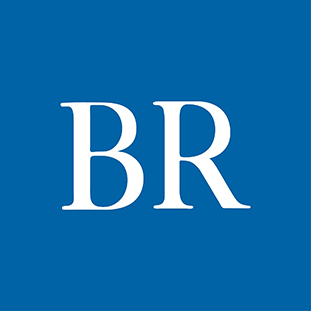 Duck's Breath Mystery Theatre gave their final performance last weekend in Berkeley, Calif., or so they said.
If you've never seen Duck's Breath Mystery Theatre — and there's a good chance you haven't — they're difficult to explain. Newsweek magazine once called them "the American Monty Python." The New York Times described a Ducks performance as "chaos, and yuks and wince-inducing irreverence."
The group was created in Iowa City in 1975 by five theater students, including Des Moines native Jim Turner. They performed together in Iowa, California and on college campuses around the country until about 1990, when they disbanded to pursue individual projects.
The show in Berkeley was billed as the Ducks' "Grand Finale."
My wife and I first saw the Ducks in 1976 at Merle Hay Mall on a Sunday afternoon. It was an odd venue: five guys in cartoonish costumes they'd found at Goodwill doing five- to 10-minute comedy skits in front of an empty store bay on a platform that was maybe 12 inches tall.
One sketch featured Bill Allard as "Sister Mundi/Mr. Johnson of the Sisters of the Sacred Buffalo" as she/he explained life to an imaginary class of second-graders.
Another skit had Leon Martell as a slightly inebriated art professor who lectured as the other Ducks acted out famous paintings. I know that sounds odd, and it was. But trust me, it was funny.
Jim Turner played "Randee of the Redwoods," a stoned, out-of-tune folk singer who offered unique interpretations of everyday occurrences and spelled his name "with two e's, like the river." Before you could say, "What river?" Randee had moved on to other nonsense.
Despite Randee's lack of common sense, or maybe because of it, he wound up as MTV's candidate for president in 1988.
The humor was almost childish and frequently bizarre, but it brought tears to my eyes.
When we first saw the Ducks perform, my wife and I had just taken jobs at the Des Moines Tribune, and our former Quad-City Times colleague Steve Baker had recently quit his job as an education reporter to manage the Ducks and sell Duck's Breath T-shirts. (I still have mine.)
We saw them perform two or three times in Iowa and later visited Steve and the Ducks when the entire group moved to San Francisco.
From the West Coast, the Ducks went on to influence new generations of comedy writers and comedians and to eventually reach a wide audience on National Public Radio.
The character who got the most airtime was a commentator named Ian Shoales, voiced by Merle Kessler. Much of what Shoales said was based on twisted logic, but it often produced biting insight.
Shoales appeared occasionally on ABC TV's "Nightline With Ted Koppel," a move that presaged the careers of fake newsmen Jon Stewart and Stephen Colbert on Comedy Central.
Another popular Duck creation was Dan Coffey's alter ego Dr. Science, "who has a master's degree in science and knows more than you do." The doctor was capable of applying his unique logic to a multitude of scientific subjects without ever saying anything that was remotely accurate. But it all sounded good and I have little doubt that if he were still performing today, Dr. Science would be asked to run for political office.
The Ducks were always proud of their Iowa ties, so it's a little sad that their last show was in California.
Or was it? By my count, the "Grand Finale" was at least their third time the Ducks have done a "final show." Who knows? Maybe in a few more years they'll return to Des Moines for their next final show.
And if they do, I'm pretty sure we can find a better venue for them than Merle Hay Mall.