The Elbert Files: It's time to break up Gannett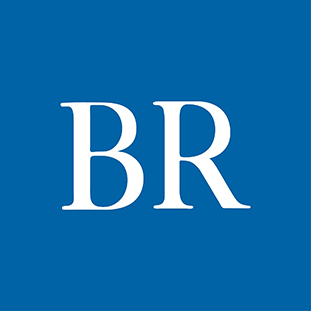 There is an interesting possibility for the Des Moines Register in the unsolicited bid of hedge-fund-backed Digital First Media for Gannett Co.
Analysts have suggested the hedge fund's goal is to bleed profits from Gannett's 100-plus newspapers faster than Gannett already does.
But there is another possible outcome if you consider that many of Gannett's newspapers, including the Register, have been degraded to the point where they are now of more value to their local communities than they are to corporate raiders.
Rather than continue to bleed profits, a new owner, or even Gannett itself, would be better off busting up the financially stressed chain and selling off the pieces.
At this point, the parts are worth more than the whole.
For decades, Gannett, along with the rest of the newspaper industry, operated on a growth model. More subscribers meant higher advertising rates and larger profits.
When Gannett bought the Register in 1985, it was from local owners who were content with single-digit profit margins.
Gannett cranked up the margins to 20 percent and more. It collected huge profits for two decades. But then the internet arrived and began disrupting the news industry with free distribution and new advertising platforms.
Large newspaper chains were flummoxed. Instead of embracing and owning the new trends, they tried to grow their way out of difficulty with mergers and cost-cutting.
Gannett, the nation's largest newspaper chain, found many ways to cut costs.
Customer service was outsourced to distant call centers where operators have no sense of local geography. Other business and production operations were centralized, also at remote locations.
Newsrooms were consolidated and downsized several times. Today, instead of more than a dozen Register reporters covering the metro area, there are three or four, who are also responsible for writing trend stories that can be shared with other Gannett newspapers.
Gannett eliminated local publishers and combined the jobs of top news executives so that one person now oversees story planning for multiple locations.
Newsroom libraries were eliminated, and with each downsizing institutional memory vanished.

Driving the cuts was the need to please shareholders. Significant income was siphoned off to support Gannett's stock price in the form of shareholder dividends and stock buybacks. During the past three years Gannett has spent more on dividend payouts than it earned in profits.
There really isn't much left to bleed.
If Gannett's board has any sense, they'll hire an investment banker who will study the situation and determine that the company's 109 newspapers are worth considerably more than the $1.36 billion the hedge fund has offered.

That was true a decade ago, and it's truer today when you realize the Digital First Media offer amounts to less than $12.5 million for each of Gannett's 109 properties.

Thirty-four years ago, Gannett paid $200 million for the Register and the Jackson Sun in Tennessee. Later, it paid many times that for newspapers in Louisville, Indianapolis and Phoenix.
A decade ago, there were two or three local groups interested in acquiring the Register. Those potential buyers are now deceased or no longer interested.
But there may still be one significant buyer for Gannett's Iowa operations, which include Iowa City.
Davenport-based Lee Enterprises was a bidder in 1985 when Gannett bought the Register.
Like other media chains, Lee has struggled through difficult times, including a bankruptcy court reorganization in 2011. But today Lee appears to be in better shape than other large chains.
The 46 newspapers Lee owns include operations in Davenport, Muscatine, Waterloo/Cedar Falls, Mason City and Sioux City. Adding Des Moines and Iowa City would create synergies that make sense and could benefit readers throughout Iowa.
Editor's note: Dave Elbert was a longtime Register business editor and writer.
Facebook Notice for EU! You need to login to view and post FB Comments!