The Elbert Files: Karns, Cochran and Brown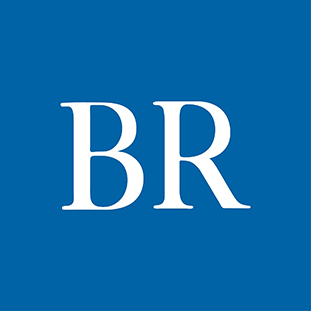 You may have heard about the seven Des Moines Register journalists who took the company's recent buyout — five reporters, an artist and a photographer with a combined 195 years of service.

Three others who worked behind the scenes for a total of 108 years left at the same time with little public notice. The careers of Russell Karns, Tim Cochran and Arnie Brown are remarkable, and not just because their sharp eyes kept reporters like me from embarrassing ourselves in print.

Karns is an East High graduate who started at the Register the same day I did as a reporter in 1975. His first job was running newsroom errands, but over the years he did a lot of things. He proofread and laid out pages, published an in-house newsletter and fixed finicky computers.

At times, Karns also reviewed concerts and food of the State Fair and tailgate variety.

He covered a 1986 concert by .38 Special at Hilton Coliseum, writing more about the opening act, "an on-the-rise heavy-metal group led by sexy, flamboyant lead singer Jon Bon Jovi," than about the headliner.

Three years later, he famously trashed Wayne Newton's State Fair appearance, saying that despite considerable Las Vegas glitz, the onetime teen idol's voice was shot.

That review prompted a slew of letters, including one from a woman who wrote: "It's people like you who stop good entertainment from coming to Des Moines."

If Karns was at times flamboyant, and he was, Cochran was the opposite. Cochran arrived in Des Moines as photo director in 1993, the flood year, and was instrumental in producing a coffee-table book of flood photos.

Cochran's visual skills were considerable, and before long he was designing newspaper pages.

When he discovered the Register's photo library and its stacks of decades-old pictures, he began looking for ways to bring them back to life. Old photos were republished on the newspaper's web page as a way to draw more eyes to the site. Cochran also launched "Throwback Thursday," a weekly feature in the print edition that displayed nostalgic images from years gone by.

He had another idea that had success written all over it — a series of picture books similar to the popular 1993 collection of flood photos.

The Register at that time had tens of thousands of photographs that were organized and easily accessible. Cochran proposed using them as the basis for books about Iowa life. There would be books about high school sports, small-town life, farm chores, politics, commerce, aviation, just about any topic you could suggest, because over the years the newspaper's photographers had captured it all as far back as the 1920s.

The bosses liked the idea, but were not willing to cut Cochran loose from his job of designing pages to organize the effort.

So the idea sat on his computer in the form of several prototypes until the day he retired. By then, his idea had been scrapped by higher-ups, along with many of the Register's hard-copy photographs.

Brown, like Cochran, was a page designer and is fascinated with local history, which is, for him, personal.

His family was among Polk County's earliest settlers, arriving in 1851. His great-grandfather operated a streetcar, ferrying commuters around Des Moines from 1916 until 1951. His grandfather died in a spectacular fire at the Des Moines airport on Thanksgiving Day 1939.

Brown grew up in the 1950s and '60s and remembers a Walnut Street lined with stores that were one generation removed from advertising "dry goods."

Fragments of Des Moines history were often scattered around his desk, which is where I first saw an 1854 map of Des Moines, a copy of which he gave me and is now among my most prized possessions.
Facebook Notice for EU! You need to login to view and post FB Comments!