The Elbert Files: Tell-all Trump books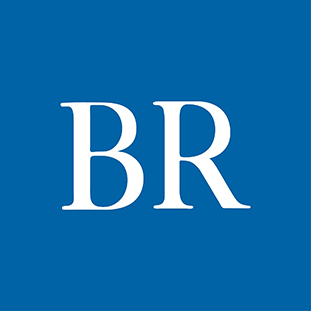 "Unhinged" by Omarosa Manigault Newman is in many ways the most interesting Trump insider book of 2018.

She dates the unwinding of Donald Trump's presidency to his third month in office, when, she wrote, "His forgetfulness and frustration were getting worse. Any time somebody new came in to brief him, he'd get angry and say, 'Who's that guy? What's he want?' He would rail against the fact that he had a terrible team. He hated the staff because of the tsunami of leaks. He was paranoid and constantly irritable."

Two other Trump books, Bob Woodward's "Fear" and Michael Wolff's "Fire and Fury," also tell horror stories about the president's anger, unpredictability and paranoia, but mostly through the eyes of anonymous observers.

Manigault Newman's book is more immediate, if only because it is a first-person account of what she witnessed as a black female professional, a rarity in what she calls Trumpworld.

According to her, Trumpworld was loaded with leakers and liars who would betray fellow staffers and the president, as long as they were not identified. That's not surprising, she added, because that same model of perpetual conflict is what made Trump's TV shows successful.

James Comey's tell-all book, "A Higher Loyalty," also provides a first-person account of Trump acting like "a mob boss." But Comey's focus is largely on himself, and I came away grateful for Robert Mueller, who seems a much better fit as the nation's chief investigator.

But let's get back to "Unhinged." One could ask Manigault Newman why she served for nearly a year in an administration laden with so much bad behavior. Her answer was that, while Comey was right about Trump's "mob-like loyalty requirements," staffers like herself were more like cult followers.

She admitted that there was an underside of racism in Trumpworld and that she ignored it for too long, but added that she rarely saw it firsthand during her 14 years with Trump. Plus, Trump always treated her with respect.

A former beauty queen, Manigault Newman joined Trumpworld in 2003 when she appeared on the first season of his reality television show "The Apprentice." Having grown up poor in Youngstown, Ohio, she "desired to experience his extraordinary success for myself, to have a life of wealth and luxury."

Of her political life, Manigault Newman wrote that she grew up a Democrat and had worked as a low-level staffer in Bill Clinton's administration.

In 2013 when Hillary Clinton began indicating she would run, Manigault Newman offered to organize black voters for her. But when the campaign provided no support and her former mentor Trump announced he would run, Manigault Newman switched sides.

In retrospect, she said Trump's presidency was doomed when he failed to focus on the job and insisted on rehashing the election. Trump made little to no effort to fill the thousands of jobs needed to run the government. Even today, a disproportionate number of those positions remain vacant, she noted.

Another red flag for Manigault Newman was Trump's May 11, 2017, interview with NBC's Lester Holt in which he took credit for firing Comey. "This was different," she wrote. "It was like he didn't know what the truth was or couldn't remember what he'd previously stated as truth."

Manigault Newman began making exit plans three months later following Trump's blundered response to anti-Nazi demonstrations in Charlottesville, Va. That's also when she began believing that Trump's daily doses of eight cans of Diet Coke and poor habits were affecting his brain.

She even pointed to a study that appeared around that time connecting diet soda to a variety of health issues, several of which, she wrote, were on exhibit in the president's increasingly erratic behavior.
Facebook Notice for EU! You need to login to view and post FB Comments!