The Elbert Files: Ten years later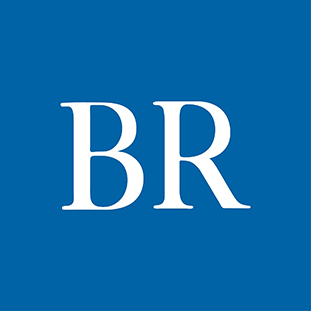 July marks the 10th anniversary of the economic recovery that began in 2009 following the mortgage market meltdown that nearly shattered our financial system.

It is now officially the longest recovery on record, which makes this a good time to take stock of what happened in Iowa during the past decade.

It hasn't been a particularly strong recovery, although a lot happened on the political front. Iowa had three governors during those 10 years, which is unusual for a state that had only five chief executives during the past half century.

We also elected our first female governor, Republican Kim Reynolds; first female U.S. senator, Republican Joni Ernst; and two women to the U.S. House of Representatives, Democrats Cindy Axne and Abby Finkenauer.

Iowa's economic landscape was in many ways re-sculpted by the recession and recovery. We're more dependent on insurance and finance than ever, and we continue to worry about the impact new trade barriers have on agriculture, but startups like Ames-based Workiva give reason for hope.

The gross domestic output of Iowa's insurance and finance industry nearly doubled to $25.8 billion during the recovery, according to the U.S. Bureau of Economic Analysis. The state's 93% increase was markedly better than the 57% nationwide gain.

Despite Iowa's explosive growth, the number of people working in insurance and finance was largely unchanged, growing just 6% since 2009. Today, Iowa Workforce Development reports that 94,000 Iowans work in insurance and finance, compared with 89,000 in 2009.

Increased mechanization is one reason employment lagged production. Computers now perform most back-office tasks once handled by humans, and artificial intelligence is increasingly involved in sales, too.

Iowa's biggest loser in value and employment during the decade was publishing.

Publishing income from newspapers, magazines and newsletters was $1.5 billion in 2017 (the most recent year available), down 9% from 2008, BEA data shows.

Iowa Workforce Development does not provide current employment numbers for publishing, but "information," a category that includes publishing, counted 10,000 fewer workers – roughly one-third less – in May than 10 years earlier.

Iowa's manufacturing employment – roughly 228,000 – is still about 3,000 below the 2008 peak. Nearly 33,000 factory jobs were lost in 2009, and recovery has been slow. Employment in durable goods manufacturing remains 10,000 below the 2008 peak, while nondurable manufacturing employment is nearly 10,000 above the pre-recession peak.

Nondurable manufacturers include gains for animal and human health supplement manufacturers like Des Moines-based Kemin Industries. The landscape around Iowa's publicly traded companies also changed during the recession and recovery.

Des Moines-based insurer Principal Financial Group remains Iowa's largest publicly traded company, although current share prices of $55 to $57 are about $10 below the company's pre-recession peak 12 years ago.

During much of the past decade, Principal vied with Cedar Rapids-based Rockwell Collins for the title of Iowa's largest publicly traded company. The avionics manufacturer pulled ahead for good in recent years and was sold last year to United Technologies Corp. for $30 billion, nearly double the current market value ($15.8 billion) for Principal shares.

Iowa's second-largest publicly traded company is now Ankeny-based convenience store operator Casey's General Stores. It has a market value of $5.6 billion with share prices climbing to $154 last month. That's more than five times their $27 low 10 years ago.

The state's third-largest publicly traded company, Ames-based Workiva, wasn't even around 10 years ago. It was created in 2010 to help large corporations streamline their government reporting requirements, including Securities and Exchange Commission filings.

The company's collaborative software has been a huge success and drove Workiva's share price from $14 at the initial public offering in 2014 to more than $55 last month.
Facebook Notice for EU! You need to login to view and post FB Comments!