The young professionals' return to work
As the conversation on workplace flexibility takes shape, three young professionals share how the pandemic influenced what they seek in work and life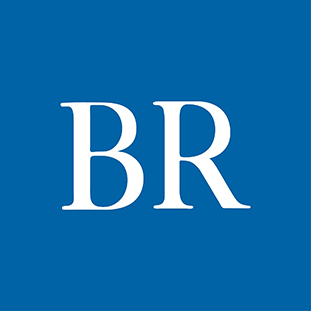 Young professionals like Blake Carlson who joined the workforce around or during the pandemic are a cohort of people whose first job experiences involved working remotely or transitioning between in-person and virtual workplaces.
Whether it's called the Great Resignation, Reimagination or Reshuffle, navigating new careers and the tumult of the pandemic has shaped young professionals' priorities around flexibility and what they want from work and life.
Adults younger than 30 were the most likely to leave a job in 2021, according to a Pew Research Center survey, with 37% of adults aged 18-29 saying they voluntarily left their roles last year. The next highest group was adults aged 30-49 at 17%.
Carlson graduated from Simpson College in December 2019 and days before the pandemic started, he secured his first role on Principal Financial Group's newly formed diversity, equity and inclusion team.
He enjoyed working at Principal and with the new team building out DEI programming while also starting to notice over time how living and working through the pandemic changed what he needed from the workplace.
"Moving to Des Moines, into an apartment — my first real moment as an adult and starting this new job on a new team — and then the pandemic hits and 100% isolation, so I never really got a chance to spread my wings in the Des Moines community."
He said the challenges of working in the DEI space at the time and doing work that also advocated for himself as someone who identifies as gay and has a disability made him "hungry for something a little easier on my brain."
Being right out of college and not having opportunities to engage in person with co-workers and other young professionals also fed his interest in having the ability to develop interpersonal relationships with colleagues.
Young professionals' experience of working through the pandemic is showing up in the workplace in many forms as they look to meet both personal and professional needs.
From changing roles to sharing new ideas with current employers, the change in expectations and perspectives will be considerations as companies continue the long-term transition to post-pandemic policies.
Carlson found that a role with the Des Moines Metropolitan Opera as communications and donor engagement manager fit his needs for connection and consistency and aligned with passions he pursued in college for nonprofits and the arts.
Working in person most of the time helps him bond with colleagues, and having a smaller team means knowing better the best way to reach someone.
"It's such a balancing act of who wants to be in the office, who wants to work from home and who wants to have hybrid, and so the return to work for me just didn't feel the same. It wasn't the environment that I think I needed," he said.
Many other young professionals are eager to be in the office at least some of the time.
Abby Delaney serves on the board of United Way of Central Iowa as the representative for the nonprofit's LINC program for young professionals. Like Carlson, she said the interest in working in person stems from the connection and engagement they missed during the pandemic.
Delaney, whose full-time role is at Bankers Trust as vice president of marketing and communications, learned during the pandemic that she preferred the office too.
"I really like working in the office because I do better work when I'm at my desk," she said. "I want to be here. I want to be working with my team and other people throughout the day."
A January 2022 Pew Research Center survey of 5,889 workers ranging in age found that 61% of people were choosing to work from home, as a similar percentage, 64%, said doing so better helped them balance their work and personal lives. But 60% of those surveyed also said not going to the workplace made them feel less connected with colleagues.
Being flexible on flexibility
Employers have learned over the last few years that offering flexibility looks different for everyone. But employers should understand specifically what flexibility looks like for their employees and know how they plan to implement practices across their company.
Ina Purvanova, chair for the department of management and organizational leadership in the College of Business and Public Administration at Drake University, said during a recent webinar hosted by Principal on workplace flexibility that the term flexibility is frequently used but not always truly defined.
"You can have flexibility in terms of geographic location. Some employers talk about flexibility and they really mean where you're able to work from," Purvanova said. "Are you able to stay in that same city or move to a different city and still work for that company? Or where in terms of are you able to work from the office or from your home? Sometimes flexibility means time. Sometimes flexibility means how am I able to work?"
Delaney said young professionals and employees generally now expect to be able to "do what they need to do, when they need to do it."
The empowerment to ask employers for more attention on structural and cultural changes that affect how they live and work, such as PTO and parental leave practices as well as flexible work schedules, trace back to the pandemic in many cases, Carlson said.
"I don't think any of these things are new issues because of the pandemic. I think we've just discovered them because of the pandemic," he said. "The pandemic has helped us to understand truly what our needs are and what we should be expecting from the people we work for."
Finding balance in creative fields
Jill Wells found courage from the pandemic to meet her needs when she transitioned from an eight-year career as a substance use counselor to being a full-time independent artist.
She chose to work with youths to prevent further trauma in their lives, but the "real sense of powerlessness" she saw from them during the pandemic weighed on her too.
"I'm at home in my basement working and it was too much, so I was like, 'Either I'm going to do this now and find a way to make this work or I'm probably never going to do this,'" Wells said.
Moving to self-employment was natural in many ways as Wells describes herself as "self-structured," but it also came with blurred lines between work and life.
Mainframe Studios' fellowship program helped her establish some starting points to build her career. She now has a studio space at Mainframe that lets her set boundaries and avoid previous pandemic-era late night work sessions in her home studio.
Depending on the industry and type of work, flexibility can't be offered in the same ways. How flexibility manifested in her career was a significant change for Wells when she became her own employer. Her previous career offered financial security, where her work now allows new expressions of her main values — art and advocacy.
For example, she founded the Artists X Advocacy mentorship program in 2020 to support and prepare high school-age youths to enter the art or advocacy fields.
In creative fields, the work touches both the creator's personal life and career, which can change what the typical work-life balance looks like.
Wells knows from experience that artists have to be prepared for intense work to reach a point of supporting themselves, and it may mean working on projects they are less passionate about or working outside of the art field entirely.
Once established and recognizable to clients, there is also the work of managing their expectations.
"If you try to, or want to just explore sometimes, it's like you risk losing clients or losing an audience," she said. "But you're trying to be your authentic self, and getting other people to come on board with that seems different as a [creator] than maybe it is in some of these other professions."
This mindset is taking shape for her two current mentees, who both have goals to be full-time artists. Wells said portrait artist Sabah Koko has seen that she will need other ways to support herself on her way to that goal.
Abstract artist Jack Marren said because of his connection with art and using it to express his emotions, it is something he values as part of his work and life.
"I believe art can be both work and life and I think they can be manifested in both. The life side of it is the internal spark that art creates inside me when I get an idea," Marren said in a written response.
Seeking voice, values in the workplace
Searching for a career and company with personal values in mind has been a practice, particularly for young professionals, since before the pandemic and is becoming more common.
Delaney said she started her job search with the intent of finding a company that holds her values of community involvement and professional development, and Bankers Trust's maintenance and growth in those areas are top reasons she's stayed.
She said the bank has grown in the DEI space, and now for her "it's important to hear from my company on those topics."
Wells said she sees younger generations having higher expectations of their employers, in part because the internet provides more awareness of others' experiences and issues they didn't know about.
Young professionals overall are sharing the desire to see their leaders be visible in spaces they value, Delaney said, but it isn't always an innate tendency to think that way.
Carlson said through mentoring a few graduating college students he's realized how much he learned between graduating and his first three years in the workforce.
He said the advice often given to college students has been to find your first job to get your foot in the door and to prioritize making connections with as many people as possible. But he's discovered nuances and has gotten more comfortable going against the grain.
"Now that I've been in the workforce for a little while, [I have learned] it's really OK to share your needs and it's really OK to voice things that may upset the status quo a little bit. … I think subconsciously in college what I was looking for are the same things I'm looking for now, but I am much more confident in voicing them now," he said.
He hopes the considerations about flexibility and values among young professionals are passed down to college students as they decide what career to pursue and where.
Work is taking on new meaning for younger generations, and that can translate into actions like thinking "creatively about what you can do with your degree" and allowing time to find the best fit, he said.
Delaney said the general expectation that younger workers will bring new ideas and push back on employers more is perhaps "being taken to a new level" as the pandemic and the labor demand have accelerated the pace of change.
She and Carlson both said making a workplace flexible will likely address employees' needs for success in work and life and the business's success and profitability.
"I think young professionals are willing to put in the work to grow in their careers and they're eager and excited about that, but they definitely are making businesses think about taking a holistic approach to work and life. … I think it's a shared responsibility between workers and businesses to figure out what's best for the future," Delaney said.

Facebook Notice for EU! You need to login to view and post FB Comments!