These commercial real estate stories attracted the most readers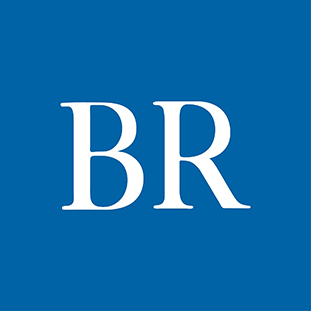 Numerous lists are published at the end of the year, and here's ours: the Business Record's most-read commercial real estate stories of 2022.

The following are the seven commercial real estate-related stories that attracted the most readers:
1.Details unveiled for $600 million development in West Des Moines: Developer Jim Bergman revealed plans for a $600 million development along Grand Avenue in West Des Moines that would include a large indoor water park, hotel, conference center, restaurants and other commercial developments and up to 1,200 residences. The development, called the Grand Experience, is planned on 226 acres along Grand Avenue between 60th and 88th streets west of Interstate Highway 35.
2. Cooper's Hawk, an upscale restaurant with wine tasting rooms, planned in Clive: In January 2022, the Business Record reported that Cooper's Hawk Winery and Restaurants was opening an establishment in Clive. The winery and restaurant, whose headquarters is located in Orland Park, Ill., built its new restaurant on a site once occupied by Granite City Food & Brewery. Cooper's Hawk opened in early December.

3. Amazon facility property in Bondurant sold for $326.2 million: In early 2022, property in Bondurant that includes the Amazon AR Sort Fulfillment Center was sold for $326.2 million, a price Polk County assessor's officials believe is the highest recorded in the county. The property was bought by Virginia-based Capital Square, a national real estate firm that specializes in tax-advantaged real estate investments.

4.Local music promoter buys Val Air Ballroom: A local music promoter bought the Val Air Ballroom, paying $1.9 million for the historic West Des Moines property. Samuel Summers told the Business Record that he plans to renovate the property, including updates to the sound system and interior. "The Val Air Ballroom has had a rich history and historical significance to the area," Summers wrote in an email. "We are thrilled to be able to extend its legacy while making improvements for modern touring all while being good neighbors." Summers owns Wooly's, a live music venue in Des Moines' East Village, and First Fleet Concerts, a local promotion company.

5. 2 mixed-use buildings, hotel planned for Ankeny's Prairie Trail: The Breakfast Club, a trendy restaurant that serves breakfast foods and cocktails, will anchor a new mixed-use building planned in Ankeny's Prairie Trail, a spokesperson for the planned development said. "The District [the commercial portion of Prairie Trail] has remained quite healthy throughout the pandemic," Ashley Johnson, marketing director for DRA Properties, LC told the Business Record. "The local community has been very supportive, and businesses – commercial and office – continue to want to locate in the District."

6. First phase of Prairie Trail Sports Complex in Ankeny expected to be completed by October: An Ankeny resident with a background in coaching at the youth and college levels began development of a sports complex that will provide young athletes involved in a variety of sports a place to practice and compete. When completed, Prairie Trail Sports Complex is expected to include more than 96,800 square feet of indoor athletic space spread over three buildings, according to David Lane, the project's developer. Construction of the Fieldhouse is complete. Construction of an addition to the Fieldhouse and a second facility began in the fall.

7.Costco purchases 20.7 acres in Ankeny for $7.3 million: Costco, a members-only big-box retailer, bought land in Ankeny for its new location at 4000 N.E. Spectrum Drive. The 195,000-square-foot retail facility opened in November.

The Business Record reported on several new and ongoing projects in the Greater Des Moines area in 2022. If you want our readers to know about your project, contact senior reporter Kathy Bolten at kathybolten@bpcdm.com.

Facebook Notice for EU! You need to login to view and post FB Comments!