'This corridor … is going to be very dynamic'
Proposed development includes indoor water park, hotel, conference center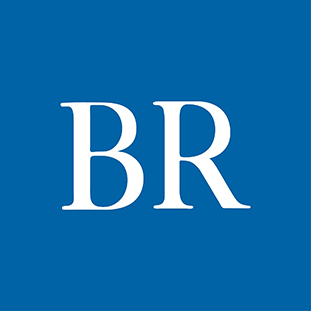 When West Des Moines officials first announced plans for the development of a large indoor and outdoor recreation complex four years ago, they knew the facility would spark additional development along the Grand Avenue corridor west of Interstate Highway 35.
What they didn't know was what that development would be or when it would occur.
They do now.
An estimated 226 acres of undeveloped ground, all with frontages along Grand Avenue, is proposed to be transformed into a massive entertainment district that, when completed, will attract an estimated 2 million people to the area.
This week, a development group led by Jim Bergman announced plans for the district, which will be located to the north and east of the MidAmerican Energy Company RecPlex at 6500 Grand Ave. A mix of up to 1,200 residential units is proposed west of the RecPlex.
The $600 million development's centerpiece is a 220,000-square-foot facility with an indoor water park, family entertainment center, hotel and business conference center. The proposed development, called the Grand Experience, will be located on about 110 acres on the north side of Grand Avenue, across from the RecPlex.
The 100,000-square-foot indoor water park, which is being designed by Wisconsin-based Architectural Design Consultants Inc., will be the largest in the Midwest outside of the Wisconsin Dells, said Bergman, a West Des Moines resident and managing member of WDM Entertainment LLC. The water park will be connected to a 40,000-square-foot family entertainment center, a 400-room hotel and a business conference center that will accommodate up to 1,400 guests.
Restaurants, brew pubs and other commercial uses are planned on 60 acres to the east of the RecPlex.
"What we have always wanted to do along the Grand Avenue corridor is bring in developments that complement the RecPlex," said Clyde Evans, West Des Moines' director of community and economic development. "This development – particularly with the water park element – brings something to the community that we don't have."
Grand Avenue's development
The Grand Experience is proposed for a burgeoning area of West Des Moines.
Des Moines Area Community College opened its West Campus at 5959 Grand Ave. in October 2001. About seven years later, Wright Service Corp., parent company of Wright Tree Service, built a facility at 5930 Grand Ave. For several years, scant other development occurred in the area.
That changed four years ago when West Des Moines announced plans for the nearly $60 million RecPlex at 6500 Grand Ave. The 300,000-square-foot facility, which was completed in late 2021, includes two sheets of ice for ice skating, hockey and other related activities; basketball, volleyball and pickleball courts; batting cages; and a full-sized artificial turf that can accommodate soccer, football, lacrosse, baseball, softball and other activities.
The facility, which opened in phases beginning in mid-2021, has attracted an estimated 650,000 visitors including youth and adult athletes and spectators.
"They are actually in year four or five of their master plan in terms of how much activity there is there now," Evans said. "It surprised everybody."
In spring 2019, Des Moines University officials announced plans to relocate the campus to 8025 Grand Ave., just northwest of the RecPlex site. The campus is expected to open in fall 2023.
In November 2021, a local development group announced plans for a golf entertainment facility with a 250-yard driving range that would be located just west of I-35 and south of Grand Avenue. The facility, called Suite Shots, is expected to include a restaurant and 60 climate-controlled bays.
Construction is nearing completion of a two-story office building just east of the DMACC campus. A second office building is planned on the site.
"This corridor – from I-35 all the way to [South] 88th Street – is going to be very dynamic," Evans said.
2 million visitors expected annually
The water park, hotel and conference center are expected to attract about 2 million visitors annually, said Riley Hogan, a senior vice president at CBRE Group Inc. and the project's listing broker.
Restaurants and other commercial venues will be needed in the area to support that number of visitors, Hogan said.
"This is going to be an area that is active seven days a week," he said. "The conference center will be in use Sunday through Thursday. You'll have youth activities occurring at the RecPlex Thursday through Sunday.
"You're going to have traffic coming and going all of the time. I think that's the difference maker in how all of this comes together and all the components interact."
The undeveloped 60 acres east of the RecPlex are expected to include a variety of restaurants, one or more brew pubs, fitness facilities, entertainment venues, and other commercial developments that will support large influxes of visitors as well as nearby residents.
Several of the parcels will take advantage of the large pond that borders the south side of the property, Bergman said. "We want to take advantage of the experience the pond creates by doing significant amenities on the outside backs of potential users."
A large portion of the area will include surface parking, not only for guests to the commercial users but also visitors to the RecPlex, Bergman said.
The RecPlex, especially if it is expanded, doesn't have an adequate amount of parking space for visitors, Bergman said.
"It's going to create a lot of synergy," he said. "When people spend significant amounts of time at the RecPlex, they don't necessarily want to leave to go find someplace to eat. They'll be able to walk out [of the RecPlex] and go to a nearby restaurant."
Bergman said he expects to begin construction in about 13 months. He said it will take up to 40 months for the construction to be completed.
The proposed development will be unique to the state of Iowa, Evans said.
"I don't think there is any other place in the state of Iowa, and few in the Midwest, that could bring all of these things together," Evans said. "The term gets overused but it's a game changer."
---
At a glance
WDM Entertainment LLC, a development group headed by Jim Bergman, has proposed transforming undeveloped ground around the MidAmerican Energy Company RecPlex at 6500 Grand Ave. in West Des Moines into an entertainment district. Specifics include:
Development value: $600 million
Number of acres: 226
Project specifics: 100,000-square-foot indoor water park; 40,000-square-foot family entertainment center; 400-room hotel; business conference center that will accommodate up to 1,400 guests; restaurants; other entertainment venues; and up to 1,200 residential units.
Development team: Jim Bergman, who before moving to West Des Moines about four years lived in the Quad Cities, has done numerous multifamily projects in Iowa, including restoring the Capitol Theater Building in downtown Davenport and converting offices into 70 luxury apartments. Architectural Design Consultants Inc., headquartered in Wisconsin Dells, Wis., which has designed numerous indoor water parks, including incorporating conference centers into the facilities. Jeff Goldstein of Bettendorf, whose family owned Isle of Capri casinos. Eric Lund, founder of S&L Hospitality, which manages several resorts in the U.S. and co-founder of Great Wolf Resorts, the world's largest developer of indoor water park resorts.
Listing broker: Riley Hogan, senior vice president, CBRE Group Inc.
---
Proposed development to include workforce housing
The proposed Grand Experience development is expected to employ 1,000 people in the service industry, many of whom want to live close to their jobs, developer Jim Bergman said.
It's why Bergman is proposing developing up to 1,200 residential units on undeveloped ground west of the MidAmerican Energy Company RecPlex at 6500 Grand Ave. in West Des Moines.
The mostly multifamily units will range from workforce and student housing to luxury housing, Bergman said. "We will be able to cover the gamut of housing needs."
Many of the units will be targeted at individuals with annual incomes of $42,300 or less, said Clyde Evans, West Des Moines' director of community services and economic development.
"This is going to provide housing that we don't really have now in West Des Moines in the quantity [Bergman's] talking about," he said.
A report released in 2019 showed that Polk, Dallas, Warren and Guthrie counties needed to add more than 56,000 housing units to accommodate new workers to the area. A majority of the new units need to be priced at levels that people with moderate to low income levels can afford to pay, according to the study sponsored by Capital Crossroads, Polk County Housing Trust and several cities including West Des Moines.
Russ Trimble, West Des Moines' mayor, praised the Grand Experience's housing component.
"One of the most critical issues facing businesses today is the ability to attract employees, especially in the service industry," Trimble said in a prepared statement. "This inability is often directly tied to the limited supply of quality workforce housing located [nearby]. … We are very happy to hear that this development may include a sizable quality housing component."
Facebook Notice for EU! You need to login to view and post FB Comments!