TV political ads provide a windfall for Meredith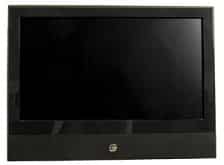 MediaPost Communications' Media Daily News reported that Des Moines-based Meredith Corp. posted record revenues from political advertising on television in the 2010 midterm election season.
The $33.2 million posted by its 12 TV stations blew away the company's ad revenues in the presidential campaign of 2008, and narrowly beat the $32.6 million it took in during the 2006 midterms.
A couple of prime examples: Meredith owns the Fox TV station in Las Vegas, where Nevada Sen. Harry Reid spent lavishly to keep his seat. In Phoenix, Meredith's CBS affiliate benefited from Arizona Sen. John McCain's successful campaign to stay in office.
In 2008, Meredith pulled in about $10 million less than this year from political advertising. With the exception of Kansas City, Media Daily News said, its stations are in markets that tilt solidly conservative.