Two Des Moines-area printing companies merge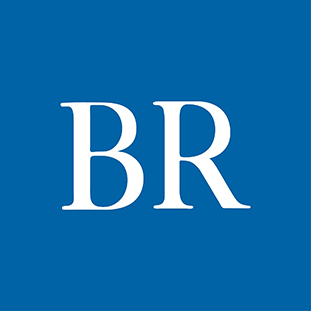 Two longtime Des Moines commercial printing companies have merged and will operate as Christian Edwards Printing.
On Aug. 30, Christian Printing Inc. paid $2 million for 4.1 acres and a one-story 41,834-square-foot building at 2700 Bell Ave. that had been home to Edwards Graphic Arts, online Polk County recorder's records show. The property was assessed for $1.6 million in 2019, according to Polk County assessor's records.
Christian Printing, located at 1411 21st St. in Des Moines, was in the process of looking for additional equipment when officials learned of the opportunity to merge with Edwards Graphic Arts, said Steve Hews, Christian Printing's president. "We'd gone to Philadelphia to look at some equipment and got the phone call. If [the call] had come a week later, we wouldn't be doing this. Timing is everything."
Hews said that in the past eight years, Christian Printing's sales have increased to $10 million annually from $1 million. "We were running out of room and needed to expand," he said.
Edwards Graphic Arts was founded in 1966 by James and Marjorie Edwards, according to the company's website. The business has been in the Edwards family ever since.
Christian Printing, founded in 1977, specializes in offset and digital printing, packaging, bindery and direct mail.
Hews said 43 of the 45 people who had been employed with Edwards will remain with the newly formed company, which will have a total of 83 workers.
Other transactions
Reiland Rentals LLC of Iowa City paid JJ Belmont Apartments LLC $1.2 million on Aug. 23 for two apartment buildings at 1114 and 1202 S.E. Belmont Drive in Ankeny, records show. The buildings – a three-story, 12-unit structure and a two-story, eight-unit building – were constructed in 1970. The properties were assessed for $1 million in 2019.
Potts Properties LLC of Ankeny paid T&M Properties Inc. $1.89 million on Aug. 30 for a 24,192-square-foot building retail building at 906 E. First St. in Ankeny, records show. The one-story structure, built in 1997, now houses a consignment store called Stuff Etc. The 2.3 acres and building were valued at $2 million in 2019, assessor's records show.

Li Holdings LLC paid developer William Kimberley $2.65 million on Aug. 27 for the neighborhood shopping center Kimberley Plaza, located at 502 N. Ankeny Blvd., records show. The 27,772-square-foot center, built in 1996, includes tenants Papa Murphy's Pizza, New Looks Salon, T-J Nails, Daylight Donuts, Cricket Wireless and Amigos Mexian restaurant. The property and building were assessed at $1.56 million in 2019, records show.
Facebook Notice for EU! You need to login to view and post FB Comments!