United Way of Central Iowa receives $1.86M federal grant for ex-offender reentry program
United Way of Central Iowa has received a three-year federal grant totaling more than $1.86 million that will enable it to continue a highly successful workforce reentry program for ex-felons that it has operated for the past three years.

The award, announced Monday by the U.S. Department of Labor, is part of more than $85.5 million in grants the federal agency is making to assist individuals now or once involved in the criminal justice system to secure employment in their communities. United Way of Central Iowa was one of 28 organizations nationwide and the only organization in the state to receive funds in this funding round of the department's Reentry Employment Opportunities program.

Using a $1.5 million grant received from the Department of Labor in August 2018, United Way of Central Iowa launched the Central Iowa Returning Citizens Achieve (CIRCA) project. The goal of the project was to provide intensive case management to 188 people at higher risk for recidivism when returning from prison at four sites – the Iowa Correctional Facility for Women in Mitchellville, the Newton Correctional Facility, the Fresh Start Women's Center, and the Fort Des Moines Community Corrections Center.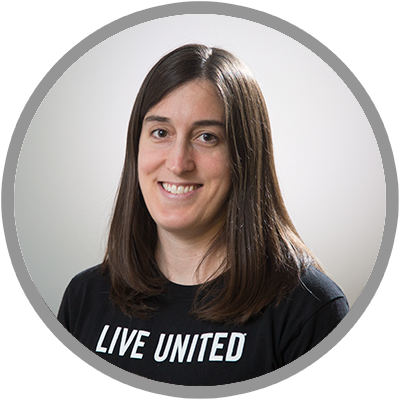 The three-year CIRCA project surpassed each of its goals, which qualified United Way of Central Iowa to receive the additional grant funding, said Amber Ramirez, director of Central Iowa Works with United Way. In the past three years, CIRCA has assisted 205 individuals transitioning from the four institutions to help them connect with employment, housing and other services in the community.

On average, 35% of former inmates will commit another crime and return to prison within three years. CIRCA's goal was to reduce that recidivism rate to below 20%. The program actually did far better than that. The percentage of reoffenders among the initial three-year group was less than 6% during the follow-up year after release. The rate of former inmates who find and keep employment is also of note.

"I think the biggest thing we've seen is that 76.6% of CIRCA participants are working a year after release, and that's really high for people who have been released from prison," Ramirez said. The program's goal was to secure employment for 75% of participants.

Finding and keeping employment after being incarcerated can be extremely difficult. Consequently, of the approximately 5,000 individuals completing prison sentences in Iowa each year, a majority — on average about 60% — remain unemployed a year after release, according to statistics from the National Institute of Justice.

The list of barriers faced by people trying to reenter society after serving a prison sentence is "really long," Ramirez said, ranging from legal issues to lack of transportation and mental health problems. "Where CIRCA has found success is dealing with these barriers in the year after incarceration."

With the new federal grant, United Way was able to secure extra funding to pay partners to provide civil legal services as well as mental health support, Ramirez said. CIRCA will work with Iowa Legal Aid and the Drake Legal Clinic at Drake University to provide legal services; it is still determining who it will partner with for mental health services.

United Way of Central Iowa hopes to be able to assist about an equal number — just over 200 — of additional people through the second round of funding. The grant begins with a six-month planning period starting this month, with the performance period beginning in January 2022. As before, the program will provide training for individuals while they're still incarcerated and a year of support after release for employment in Polk, Dallas and Warren counties.

Follow this link to read a Business Record article from January 2020 detailing initiatives that employers are taking to hire ex-offenders.
Facebook Notice for EU! You need to login to view and post FB Comments!