UnityPoint names Kizer CEO, ends efforts to merge with Presbyterian Healthcare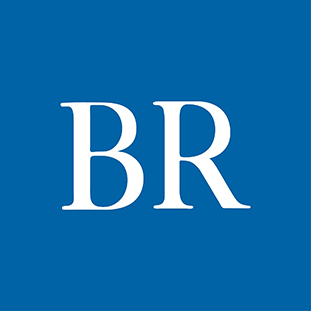 UnityPoint Health announced its board of directors named Scott Kizer President and CEO and has ended negotiations with New Mexico-based Presbyterian Healthcare to merge the two health systems.
The West Des Moines-based UnityPoint said in a news release Wednesday that former CEO Clay Holderman has left the organization to "to explore other professional opportunities" but did not indicate when he officially exited the position. 
Before he became UnityPoint's chief executive in January 2021, Holderman was executive vice president at Presbyterian Healthcare Services for more than four years, according to his LinkedIn profile.
UnityPoint began merger discussions with Presbyterian Healthcare early this year. According to the release, the healthcare and hospital systems decided to no longer pursue a translation "after significant planning and consideration."
"We believe this decision allows us to better meet the needs of our patients, team members, communities, and key stakeholders," UnityPoint Board Chair Sally Gray said in the release. "As we move forward, UnityPoint Health is focused on identifying new, innovative ways to deliver low-cost, high-quality care to those we serve."
Prior to the announcement, Kizer had served as UnityPoint's chief legal officer from 2021-2023. According to UnityPoint's website, he was formerly senior vice president and chief legal officer of BayCare Health System based in Clearwater, Florida.
"We're confident in Scott's leadership going forward, and we remain committed to showing our people, patients and communities how much they matter," Gray said.
UnityPoint was formed in 1993 as Iowa Health System when Iowa Methodist and Lutheran Hospitals in Des Moines merged. It was rebranded as UnityPoint in 2013.
The merger with Presbyterian Health would have created a medical system valued at $11 billion with about 40,000 employees, including 3,000 physicians and advanced practice clinicians with 40 hospitals and hundreds of clinics, according to the Des Moines Register.
UnityPoint promotes itself as one of the nation's largest integrated health systems providing care to patients in rural and metropolitan Iowa, western Illinois and southern Wisconsin with more than 370 physician clinics, 17 regional and 19 community network hospitals, five community mental health centers and three accredited colleges and home care services.
It employs more than 32,000 people.
UnityPoint called off a similar-sized merger in November 2019 with Sioux Falls, South Dakota-based Sanford Health that would have formed an $11 billion, 76-hospital system.