USDA Rural Development seeks to beef up food supply chain capacity
New loan guarantee program available to spur new private investments in food industry
When Lincoln Savings Bank decided it wanted to ramp up its USDA Rural Loans program, the bank recruited Randy Frescoln, who retired after a 30-year career with the U.S Department of Agriculture as Iowa's business and cooperative program director.

"My wife says that I flunked retirement twice," quipped Frescoln, 66, who after retiring from the USDA went to work for another bank and then retired again before taking his current position at Lincoln Savings' Des Moines branch.

Now working in the private sector as Lincoln Savings' senior USDA coordinator, Frescoln says the new Food Supply Chain Loan Guarantee program the agency launched late last year has the potential to have the most significant positive economic impact in decades for small meat producers.

The USDA announced the program on Dec. 9, providing $100 million in funding for loan guarantees through the American Rescue Plan. "The pandemic exposed vulnerabilities and created extreme disruptions in America's food supply chain," U.S. Agriculture Secretary Tom Vilsack said in announcing the program. "The reduction in meat processing capacity is just one example of the supply chain bottlenecks that affect small and midsize farmers."

Unprecedented production shortages from the closure of large meat processing operations in 2020 due to worker outbreaks of COVID-19 led to empty meat cases at grocery stores across the country. The new loan guarantee program seeks to spur new private investments in food aggregation, processing, manufacturing, storage, transportation, wholesaling and distribution — in short, along the entire food supply chain.

"We know that the beef processing industry is pretty consolidated by big companies," Frescoln said. "So what we're looking at is, how can we get increased capacity? How can we get a more reliable supply chain?"

Eligible uses for the loan guarantee program can include business conversion, enlargement,
repair, modernization or development activities such as:

• The purchase and development of land, buildings and associated infrastructure for commercial or industrial properties.
• The purchase and installation of machinery and equipment, supplies or inventory.
• Debt refinancing when such refinancing improves cash flow and creates jobs.
• Business and industrial acquisitions when the loan will maintain business operations and create or save jobs.

The program offers more favorable terms for potential borrowers, including an increased borrowing limit of $40 million per project as compared with the USDA's usual $25 million limit, and waives USDA loan origination fees. It's available to urban-based companies as well as rural businesses, "so if you have a cold storage [business] around Des Moines or Cedar Rapids, for instance, they would be eligible," Frescoln said.

Frescoln said the loan guarantees will enable lenders to offer longer repayment periods and thus smaller monthly payments, which will aid those small businesses in stretching their cash flow, he said.

"Right now we're seeing interest from organizations like growers' groups that have been working towards [opening] a processing plant," Frescoln said. "We're also getting a lot of activity bubbling up now from the local meat lockers. So I think we're going to see some of the larger projects but we're also reaching out and encouraging the smaller ones."

Dan Julin, co-owner of Arcadia Meats in Carroll County, said he hopes the program can help provide timely financing for a planned expansion of the family-owned business, which has been in operation for 40 years.

Historically, "our industry has had a lot of trouble getting loans," he said. "So it could be a very positive aspect if it's incorporated correctly." He and other small meat producers in Iowa have been frustrated by delays in receiving approvals for U.S. Small Business Administration loans; he has been waiting for the past eight months on an SBA refinancing application. "If USDA takes six, eight, 12 months, it puts us that much farther behind," Julin said.

"I'm hoping [USDA Rural Development] will be able to move forward quickly," he said. "When you're waiting on a decision, you just hope you can get materials and a contractor to build it, because they often can't wait."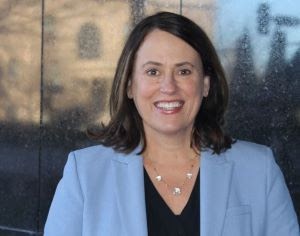 Theresa Greenfield, USDA Rural Development state director for Iowa, said the agency is prepared to handle the potential demand for the new program.

"We are fully staffed here and ready to work with processors, lenders and communities — it's what we do," she said. "Last year, we invested about $700 million in Iowa — that's a pretty high amount, and we did it all during COVID. And so I think our teams are ready to go, both here locally and nationally, to implement the program."

Greenfield said project proposals she has heard of include mobile meat processing plants to serve rural communities. "There are just a lot of creative ways to do it," she said. "We can finance equipment in a midsized facility to increase their production capacity for them to add [new product] lines or packaging."

As part of the effort, USDA Rural Development recently launched its USDA.gov/meat website, which offers comprehensive training for lenders and detailed information for processors.

"My advice: If you're interested in extending the supply chain, whether it is through the processing or manufacturing, or storage and distributing the food, reach out to your lender, or reach out to us here at USDA Rural Development," Greenfield said." And together, we will help you go through the process, how to prepare an eligible application, and hopefully grow our capacity right here in Iowa."


ISU's Swenson: Issue should have been addressed 30 years ago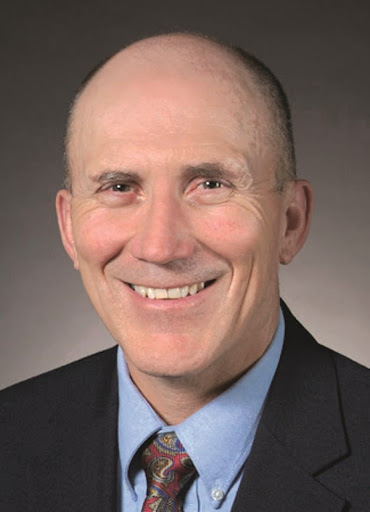 Dave Swenson, a longtime Iowa State University economics professor, believes the Biden administration's current effort to broaden the meat supply chain is a story of "too little, too late."

"I do not think that the policies and funding offered thus far by the president will seriously address the incredible market power that large processors possess," Swenson said in an email. "This all should have been interfered with back in the late 1980s when I worked at [the Iowa Department of Agriculture and Land Stewardship] and we were hollering about it then."

Once horizontal integration proved to be so desirable, first in poultry and then in hogs, "folks essentially turned a blind eye," Swenson wrote. "It is my opinion that the entire sector of poultry, pork, and meat processing needs to be investigated thoroughly, and if laws need to be written or amended to break up their market power, then that needs to be done."

In response to Swenson's position, Greenfield acknowledged the "enormous consolidation" within the meat processing industry.

"The Big Four meat processors control about 80% of the market, and we now have a president who not only recognizes that, but is investing resources and efforts to address these food-system challenges that have dated back decades. … Now is the time for these investments — for midsize and more local processors to level that playing field."

A 2011 study conducted by Swenson examined the potential economic impact that increasing the capacity of smaller meat, poultry and dairy producers could have on the state's economy. The study found that 56% of Iowa's meat processing establishments had fewer than 10
paid employees in 2008. The study concluded that "the maintenance of small processor viability has a discernible job impact in areas of the state that are not dominated by Iowa's major processors."

However, the study cautioned that because the state "thoroughly meets its residential demands for meat, poultry, and dairy products via in-state production and processing," regional gains in new productivity in one region could occur at the expense of another region of the state.

An update that Swenson conducted on the study in 2018 found that a $1 million increase in output by small meat processors would generate more than twice the total wages and nearly three times the number of jobs per processor — 11.2 jobs per location — versus an average increase of four jobs for a large meat processor to add that much additional output.

The Iowa Department of Agriculture and Land Stewardship at that time was considering a proposal to grant exemptions for certain Iowa meat processors from federal inspections so that they could sell to out-of-state buyers. In May 2020, the USDA approved Iowa's entry into the cooperative interstate shipment program, which allows small state-inspected meat lockers to apply to sell their products in other states.

Small producers got a further boost in June 2021, when Gov. Kim Reynolds signed into law the Butchery Innovation and Revitalization Fund. The act appropriated $750,000 for the Iowa Economic Development Authority to provide financial assistance in the form of grants to businesses for projects relating to small-scale meat processing, licensed custom lockers and mobile slaughter units. In late January, the IEDA awarded grants to 15 small producers totaling $725,250.
Facebook Notice for EU! You need to login to view and post FB Comments!