Vendors vent fears over State Fair's cancellation with Axne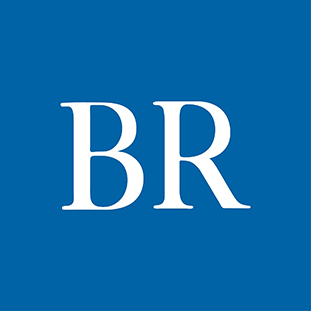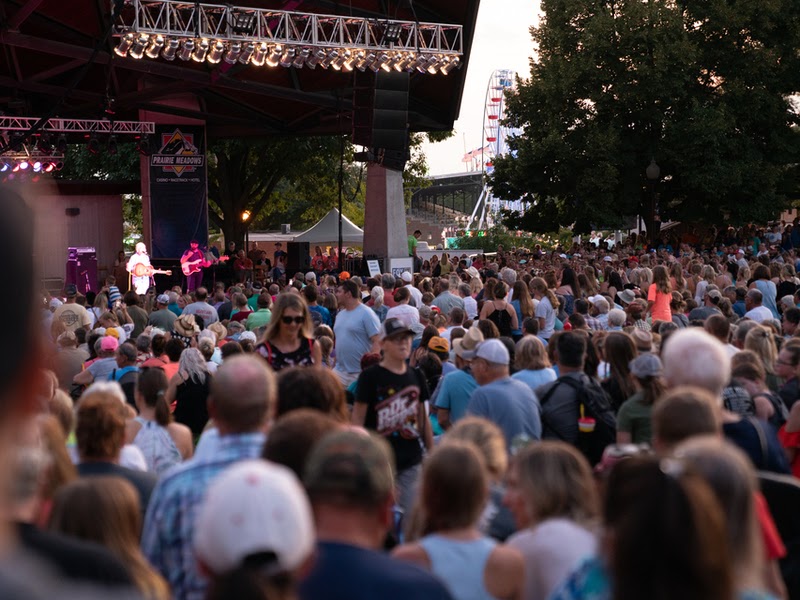 Crowds gather in a free entertainment area of the Iowa State Fair in 2019. This year's fair has been canceled because of the coronavirus pandemic and fears of the inability to maintain social distancing guidelines. Photo provided by the Iowa State Fair.
It's critical that Congress act quickly to provide additional assistance to small businesses already hurting from the coronavirus if the businesses are to stay open, local business owners and food vendors told Rep. Cindy Axne on Thursday.

Axne, who represents Iowa's 3rd Congressional District, met with a small group of business owners as part of a roundtable discussion to talk about the effect the cancellation of this year's Iowa State Fair will have on them. The Iowa State Fair board voted last week to cancel this year's event, an annual gathering that draws more than 1 million visitors to the fairgrounds on Des Moines' east side in August for an end of summer ritual that is as much about food, music and people-watching as it is about champion boars, steers and butter sculptures.

The business owners said the cancellation of the State Fair, which contributes $110 million to the local economy each year, was another gut punch to their businesses, already reeling from the closing of farmers markets and restrictions imposed upon them as the state tried to slow the spread of the coronavirus pandemic.

"I always felt fortunate because it wasn't my full-time thing," said Connie Boesen, owner of Applishus and Salad Bowl Concessions, and a member of the Des Moines City Council. "For me, and a lot of people, it's emotional, it's a part of my life, and then you realize the ripple effect because the business I do, the kids I hire, it's their income for the whole year to do sports and activities, so that's when the reality sets in."

Dave Swenson, an economist at Iowa State University, said that while vendors and other business owners will experience losses because of the cancellation of the fair, the overall effect to the region's economy is minimal.

"It's more show than economic go," said Swenson, who explained that the fair localizes economic activity for two weeks that otherwise would be dispersed over the region. "When you have a large event, like the fair, the state wrestling tournament, what happens is you crowd other things out that normally could have occurred over that time period."

Swenson said a huge fraction of profits generated at the fair don't stay local or in Iowa, and he
described the fair's cancellation as a blip in the recovery of the state from the coronavirus pandemic.

"You had $52 billion in GDP generated in the metro region in 2019," Swenson said. "All the economic activity at the fair likely generated only about one-tenth of 1% of that GDP, so it shows prominence but economically it's not that prominent in terms of how much income gets generated in the metro as well as the state."

But to those who will be losing income, the fair's cancellation is a significant blow, vendors said during their talk with Axne.

Scott Carlson, a local restaurant owner who also runs the Iowa Craft Beer Tent at the fair, said the cancellation of the annual cross-state bike ride RAGBRAI also hit his business hard. He said 27 of the 30 events he goes to each year have been canceled, and he used the roundtable as a platform to call for more federal aid for small businesses hurting from the pandemic.

He said small business owners have exhausted the first round of assistance received through the Paycheck Protection Program, part of the $500 billion coronavirus relief package, and more is needed if businesses are to survive.

"All that work and money spent to help small businesses, if we don't get another round, we're dead in the water," Carlson said.

He said he's hopeful that Congress can pass an additional aid package by its July 4 recess and provide some good news to struggling businesses.

"So if I have to take out a loan or mortgage my house again, I'm not just putting myself in a really deep hole that I'm not going to get out of," Carlson said.

He also spoke about the importance of "flattening the curve" of business closures.

"If we can't stretch out business closures, if we all close in the next three to six months, real estate falls with us, banking falls with us, the economy falls with us, but if we can get some more stimulus and stretch that out … new entrepreneurs and risk-takers can at least fill in my restaurants if I can't make it," Carlson said.

Restaurants and vendors aren't the only ones taking a big hit because of the cancellation of the fair.

Jeff Greteman, president of Windstar Lines, a charter bus company based in Carroll, said only five buses in the company's 152-bus fleet are in operation, a 97% decrease because of the coronavirus.

Greteman said the charter bus company brings as many as 29 buses a year to the fair, generating as much as $45,000 in revenue.

He said he's hoping charter bus companies can be included in any future federal coronavirus aid that Congress may approve.

"Our industry moves over 600 million people a year, and the airlines move 700 million a year, and the airline industry received $50 billion in funding and our industry received zero," Greteman said of assistance provided through the CARES Act.

Axne, a Democrat, said she will push for approval of additional aid in the Democratically controlled House in hopes of pressuring the Republican-controlled Senate to take action. Although she didn't promise action would take place before the July 4 recess, Axne acknowledged there is an urgency to getting money in the hands of business owners.

"We just can't keep waiting that long," she said. "We've got the money in there. It's doing no good for anybody just sitting there. It really just requires putting some new parameters in place."

Axne said if the Senate fails to take action until it returns from its recess, it may not act on any legislation until at least mid-July.

"That would be devastating to a lot of us," Carlson said.

Greg Edwards, CEO of Catch Des Moines, said while the cancellation of the fair is disappointing, the decision is understandable because of the difficulty in following social distancing guidelines with the large crowds the fair attracts. He said he doesn't believe the cancellation of the fair is a harbinger of what's to come.

"We do not believe this will affect, nor at this time has it affected any other future conventions, sports events or other gatherings," said Edwards, who did not participate in the discussion but commented by email to the Business Record afterward.
Facebook Notice for EU! You need to login to view and post FB Comments!