VIDEO: The Power of Us: Calling out versus calling in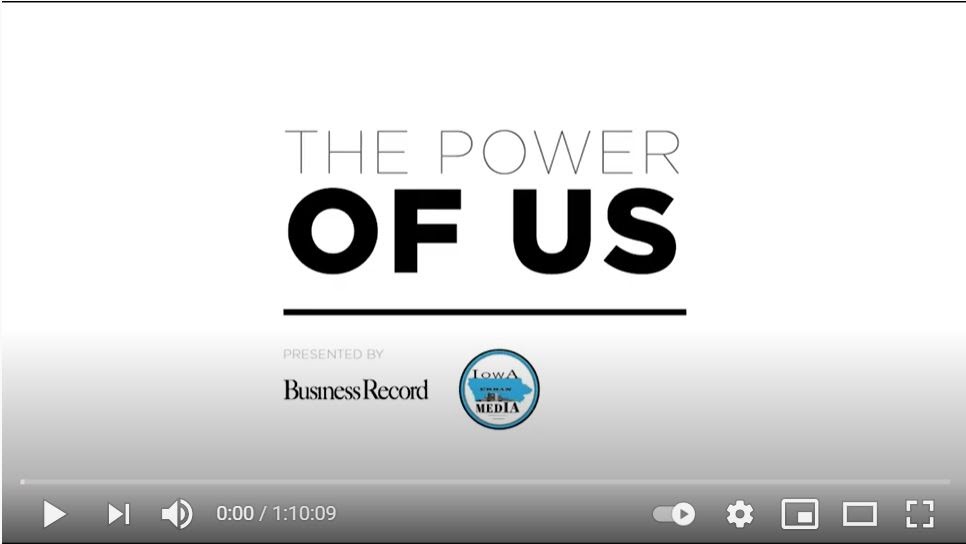 Thanks to those who tuned in to Monday's premiere of the Power of Us, hosted by the Business Record and Urban Experience Magazine. If you didn't catch it, check out what it's about below and watch the video on our YouTube channel. This series is new, and we'd love your feedback or thoughts on our first conversation! Reach out to me with ideas at emilybarske@bpcdm.com.

– Emily Barske, Business Record editor

What is it:
The Power of Us is about coming together through conversation and activating the power within ourselves to move forward. We all see the world differently – progress requires crossing paths into each other's realities. Through this initiative, the Business Record and Urban Experience Magazine will host a series of conversations about relevant community issues with a goal to emphasize civility and collaboration. As a part of each conversation, we'll bring together people from two different perspectives to discuss a key issue. In the conversation, we will charge the individuals with creating an action step that they will take together. This isn't about any one label we hold, but about how we create a world where divisiveness is cast aside and empathy is embraced.

About the premiere video:
Co-hosted by Urban Experience Editor-in-Chief Dwana Bradley and Business Record Editor Emily Barske with guests Joshua Barr, the director of civil and human rights for the city of Des Moines, and Scott Raecker, the executive director of the Robert D. and Billie Ray Center at Drake University, this conversation frames up what civility really means and the concept of calling people out versus calling people in. In the future, we'll use these episodes to dig into specific topics, but our premiere sets the stage for how we can have conversations about difficult topics.

Key topics explored include:

What does civility mean to you?

A culture of calling out people for beliefs and behavior that we disagree with means we sometimes lose sight of having conversations that could actually move the needle on important issues. At the same time, especially as it relates to social justice movements, many folks resort to calling out because they have not been called in or were outright left out of conversations in the past. How do we balance this?

Have you personally called someone out or called someone in? What was that experience like?