VIDEO: Visiting expert offers actionable, and sometimes rebellious, ways to make your neighborhood better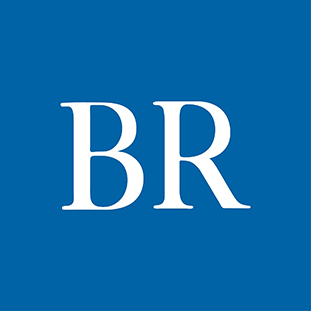 I swung by the State Historical Building to hear a presentation by Jason Roberts of the Better Block Foundation, who was brought to town as part of the Des Moines Area Metropolitan Planning Organization's Tomorrow Plan Speaker Series. I had a front-row seat and decided to use Facebook Live for the event. He was passionate, motivational, informative, and provided a number of ways that citizens can act quickly to make their neighborhoods better today, rather than waiting on governmental bureaucracy.

Roberts was in the state to do work in communities such as Oskaloosa, Cedar Rapids and Fort Dodge, among others.

I'd encourage you to watch the full event, but if you want to fast-forward to a few of the highlights I found most interesting, I've listed time stamps below. Watch the video, and I promise your drive home will be spent looking at the blighted places in your neighborhood with fresh and opportunistic eyes. Inspired? Go here to see a recipe book of ideas that can be replicated.

Watch the full video here.

The highlights:

8:08 – Examples from around the world
See the examples from around the world and the United States that inspired Roberts to find a project of his own. Old train stations turned into movie theaters, parking spaces on busy streets into sitting gardens, and the streets of Times Square in New York City into a beach-chair-filled park.

10:48 – Ratty theater to art gallery
Here's the first project that started it all for Roberts. He and his neighbors fixed up an old theater and turned it into an art gallery, and then eventually into a working theater. A group had been trying to restore it but needed to raise $3 million. He didn't wait, and overnight made an incremental change that led to big change.

14:20 – Resurrected trolley
He wanted to bring back an old trolley line to connect his neigborhood better with Dallas and the community. He created his own fake transit authority (an official-looking website), and a few years later had won a $43 million TIGER grant.

30:00 – Pop-up pooch parks
Instead of spending millions on a dog park, the community came together and quickly transformed blighted land into pocket dog parks. The key? Make them for people, not just dogs.

38:00 – Health benefits of good neighborhoods
Roberts provides scientific evidence that good neighborhoods can help people live longer. Why? Social connection. Listen to his reasoning and his passionate plea to make where you live beautiful, rather than having to go on vacation to find beautiful.

48:45 – Print anything
Roberts and his team use a CNC router along with open source software to cut pieces of plywood into puzzle-like pieces that can be assembled into an array of things — bleachers, band shells, benches, kiosks and even houses. And it's all free.

54:00 – Build a better block
Roberts was diagnosed with cancer. Hear him tell the story of how his worldwide community of "build a better block" neighbors helped to build a better Jason. A living testament to the value of knowing your neighbors. He's now cancer-free.
Facebook Notice for EU! You need to login to view and post FB Comments!