VizyPay's focus on retailers in small and midsized towns brings rapid growth
Payments technology company plows profits back into business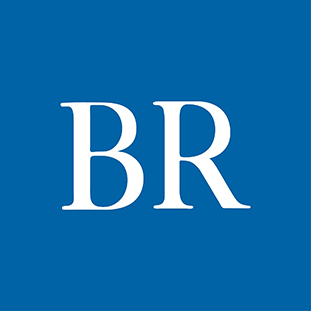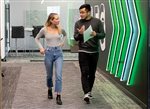 Whenever a consumer swipes, inserts or taps their credit card to make a payment, there's a lot of behind-the-scenes technology and expertise that goes into making that complex process quick and seamless.
VizyPay, a Waukee-based payment technology company, has become one of the fastest-growing companies in Iowa and the country by zeroing in on what its co-founders saw as a neglected niche in the payments industry — small and medium-sized businesses in small-town America.
In 2021, VizyPay was recognized by Inc. magazine as the No. 45 fastest-growing company in the United States as part of the annual Inc. 5000 list, among a growing number of other technology industry accolades. To accommodate its growth, the company moved in September to a 16,000-square-foot space it leases on the second floor of the Encompass Building in Waukee.
"We knew that small towns were our bread and butter," said Austin Mac Nab, who co-founded VizyPay in 2017 with Frank Pagano. "All these big [payment processors are] running to the big cities to hit home runs with high processing volume. We're running to the small towns where we feel we can give them an entry [product] which is cost-effective and something that's simple to use."
In February, VizyPay surpassed $2 billion in total payments processed since its launch, and this year it anticipates processing more than $2 billion in payments in 2022 alone, after processing more than $1.2 billion last year. And in an economy where finding workers is a challenge, VizyPay has grown to 83 employees locally, and expects to top 120 people at its Waukee headquarters by year-end.
VizyPay's customers are typically in smaller cities and rural communities, with retailers that are ringing up an average of 25,000 card transactions a month, while smaller customers may have about 10,000 transactions monthly.
"If you think about the types of organizations they run, say Joe's Auto Repair, Joe is probably turning a wrench when he needs to," Pagano said. "They probably don't have a CFO to look over a [card processor] statement, which is super-confusing, generally speaking. … The way that we're disrupting isn't necessarily just through technology. … I think it's looking out for them by keeping our rates stable, by not raising rates every time they turn around."
One of VizyPay's core strengths is its company culture, which is built around hiring a diverse mix of hardworking, motivated people from outside the payments industry. Mac Nab estimates that 95% of VizyPay employees had no payment-processing experience when they were hired. The company also focuses on recruiting people from diverse communities, and 70% of VizyPay workers are from diverse ethnic or racial backgrounds.
Drawing from non-industry and diverse pools of talent is one of the reasons that VizyPay has been so innovative in helping small business owners address payment challenges, the partners said.
"We have people that are driven to find solutions," Pagano said. "We have people that are really trying to level others up. So when we have independent contractors that are trying to work with us, we're doing our best putting our best foot forward to train them, to motivate them to find their success in their world.
Although the company experienced a dip in revenue during the pandemic as its small business clients faced declining sales, "even if their processing was low, they were still with us," Pagano noted. "And we were still adding [customers]; it just wasn't adding as many. We definitely would have wanted to see more. But I think we were pacified about how things were, considering the circumstances."
VizyPay is currently on a hiring spree, Mac Nab said, with plans to hire an additional 35 employees over the next several months to expand its salary plus commission staff in 30 cities across eight states, including expansion in markets such as Sioux City, Mason City and Cedar Falls/Waterloo in Iowa. Adding more paid staff in addition to contract employees will help appeal to potential candidates depending on their comfort with contract or salaried work, he said.
By conventional measures, VizyPay could be turning a large profit, but instead is plowing that money back into expanding the business, Pagano said. He added that the operational strategy of running a tight budget has nothing to do with the funding mechanism of the business that handles retailers' processing needs, which is funded through Wells Fargo.
"We try to run our [profit margin] close to zero, and, you know, not because it's the most comfortable place to live," Pagano said. "It's because we know that it's necessary to grow the company at the scale [needed]. … Let's shake things up a little bit. And let's provide opportunity, let's be an exciting place for everyone to work; let's be an exciting place for our business partners."
Mac Nab, who with Pagano and a silent partner bootstrapped the company without taking any outside investments, said he believes VizyPay can compete against any larger payments company that received large infusions of private equity or venture capital.
"Especially in the beginning, bootstrapping over the last five years I think is the best decision we ever made," he said. "Now, if we do ever take outside money or partner with someone down the road, guess what? We have a proven track record. It's a little bit of a different story than starting from scratch with that.
"Our goal today is not to be multimillionaires," Mac Nab added. "The money will come — making money in the payment space is very easy. Doing it the right way is much harder."
Facebook Notice for EU! You need to login to view and post FB Comments!